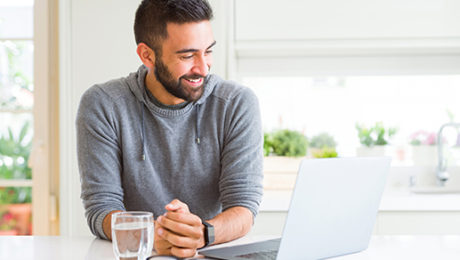 The events of the past year have taught business owners many important lessons. One of them is that, when a crisis hits, customers turn on their computers and look to their phones. According to one analysis of U.S. Department of Commerce data, consumers spent $347.26 billion online with U.S. retailers in the first half of 2020 — that's a 30.1% increase from the same period in 2019.
Although online spending moderated a bit as the year went on, the fact remains that people's expectations of most companies' websites have soared. In fact, a June 2020 report by software giant Adobe indicated that the pandemic has markedly accelerated the growth of e-commerce — quite possibly by years, not just months.
Whether you sell directly to the buying public or engage primarily in B2B transactions, building customers' trust in your website is more important than ever.
Identify yourself
Among the simplest ways to establish trust with customers and prospects is to convey to them that you're a bona fide business staffed by actual human beings.
Include an "About Us" page with the names, photos and short bios of the owner(s), executives and key staff members. Doing so will help make the site friendlier and more relatable. You don't want to look anonymous — it makes customers suspicious and less likely to buy.
Beyond that, be sure to clearly provide contact info. This includes a phone number and email address, hours of operation (including time zone), and your mailing address. If you're a small business, use a street address if possible. Some companies won't deliver to a P.O. box, and some customers won't buy if you use one.
Keep contact links easy to find. No one wants to search all over a site looking for a way to get in touch with someone at the business. Include at least one contact link on every page.
Add trust elements
Another increasingly critical feature of business websites is "trust elements." Examples include:
Icons of widely used payment security providers such as PayPal, Verisign and Visa,
A variety of payment alternatives, as well as free shipping or lower shipping costs for certain orders, and
Professionally coded, aesthetically pleasing and up-to-date layout and graphics.
Check and double-check the spelling and grammar used on your site. Remember, one of the hallmarks of many Internet scams is sloppy or nonsensical use of language.
Also, regularly check all links. Nothing sends a customer off to a competitor more quickly than the frustration of encountering nonfunctioning links. Such problems may also lead visitors to think they've been hacked.
Abide by the fundamentals
Of course, the cybersecurity of any business website begins (and some would say ends) with fundamental elements such as a responsible provider, firewalls, encryption software and proper password use. Nonetheless, how you design, maintain and update your site will likely have a substantial effect on your company's profitability. Contact us for help measuring and assessing the impact of e-commerce on your business.
© 2021 Covenant CPA
Tuesday, 22 September 2020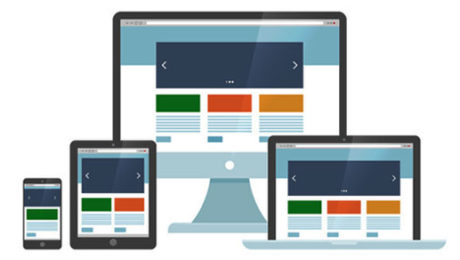 The business use of websites is widespread. But surprisingly, the IRS hasn't yet issued formal guidance on when Internet website costs can be deducted.
Fortunately, established rules that generally apply to the deductibility of business costs, and IRS guidance that applies to software costs, provide business taxpayers launching a website with some guidance as to the proper treatment of the costs.
Hardware or software?
Let's start with the hardware you may need to operate a website. The costs involved fall under the standard rules for depreciable equipment. Specifically, once these assets are up and running, you can deduct 100% of the cost in the first year they're placed in service (before 2023). This favorable treatment is allowed under the 100% first-year bonus depreciation break.
In later years, you can probably deduct 100% of these costs in the year the assets are placed in service under the Section 179 first-year depreciation deduction privilege. However, Sec. 179 deductions are subject to several limitations.
For tax years beginning in 2020, the maximum Sec. 179 deduction is $1.04 million, subject to a phaseout rule. Under the rule, the deduction is phased out if more than a specified amount of qualified property is placed in service during the year. The threshold amount for 2020 is $2.59 million.
There's also a taxable income limit. Under it, your Sec. 179 deduction can't exceed your business taxable income. In other words, Sec. 179 deductions can't create or increase an overall tax loss. However, any Sec. 179 deduction amount that you can't immediately deduct is carried forward and can be deducted in later years (to the extent permitted by the applicable limits).
Similar rules apply to purchased off-the-shelf software. However, software license fees are treated differently from purchased software costs for tax purposes. Payments for leased or licensed software used for your website are currently deductible as ordinary and necessary business expenses.
Was the software developed internally?
An alternative position is that your software development costs represent currently deductible research and development costs under the tax code. To qualify for this treatment, the costs must be paid or incurred by December 31, 2022.
A more conservative approach would be to capitalize the costs of internally developed software. Then you would depreciate them over 36 months.
If your website is primarily for advertising, you can also currently deduct internal website software development costs as ordinary and necessary business expenses.
Are you paying a third party?
Some companies hire third parties to set up and run their websites. In general, payments to third parties are currently deductible as ordinary and necessary business expenses.
What about before business begins?
Start-up expenses can include website development costs. Up to $5,000 of otherwise deductible expenses that are incurred before your business commences can generally be deducted in the year business commences. However, if your start-up expenses exceed $50,000, the $5,000 current deduction limit starts to be chipped away. Above this amount, you must capitalize some, or all, of your start-up expenses and amortize them over 60 months, starting with the month that business commences.
Need Help?
We can determine the appropriate treatment of website costs for federal income tax purposes. Contact us if you have questions or want more information.
© 2020 Covenant CPA