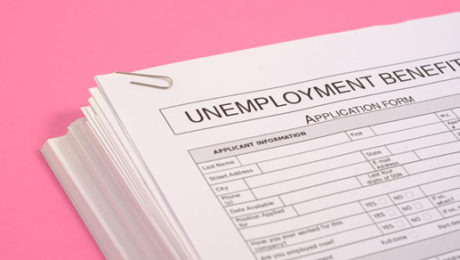 When Congress authorized an additional $600 in monthly unemployment benefits as part of the CARES Act, out-of-work Americans weren't the only ones it helped. Criminals have descended like locusts on state unemployment insurance agencies, using stolen identities to fraudulently claim both standard benefits and the additional funds administered by the Pandemic Unemployment Assistance (PUA) program. States have lost hundreds of millions of dollars. Individuals have also suffered, as government efforts to control fraud have clogged up benefit systems and delayed payments to the jobless.
States struggle
Washington state was the first to experience a COVID-19 outbreak and has since estimated losses of $650 million to unemployment insurance fraud. According to the Secret Service, a scam was detected when someone noticed that multiple direct deposits of benefits had been made to individuals residing out of state. These deposits were subsequently transferred overseas — likely by organized crime gangs.
But Washington is hardly alone. Many other states have discovered fraud. In May, Rhode Island's labor agency reported that it had almost as many illegitimate unemployment insurance claims as legitimate ones. And widescale fraud in Michigan forced that state to stop payment on nearly 20% of unemployment claims pending review.
Fighting back
If you're currently employed and receive an unemployment benefit check or debit card or a letter confirming an application for unemployment benefits, immediately contact your state. If you can't get ahold of your state agency (a problem encountered by thousands of potential fraud victims), report your suspicions to police and the Federal Trade Commission (FTC) at identitytheft.gov. Your identity has likely been stolen and sold to criminals on the dark web. Be sure to request copies of your credit reports and review them for illegitimate activity.
Businesses can help fight unemployment insurance fraud, too. The FTC suggests that companies:
Ask employees to speak up if they suspect their identities are being used to perpetrate unemployment insurance fraud,
Direct HR to flag state unemployment agency notices about currently employed workers,
Report suspected fraud to a state agency — preferably via its website,
Provide a copy of the documentation to affected employees and let them know if the state requires them to also make a report,
Bolster cybersecurity to prevent the loss of personal data that could be used to commit fraud.
This last tip is particularly important if your employees currently are working from home.
An easy target
The pandemic has probably unleashed more fraud activity than any other recent event. Even though PUA program payments were due to expire on July 25, state unemployment benefits are too easy and lucrative a target for fraudsters to pass up. But you can do your part to help disrupt these schemes.
© 2020 Covenant CPA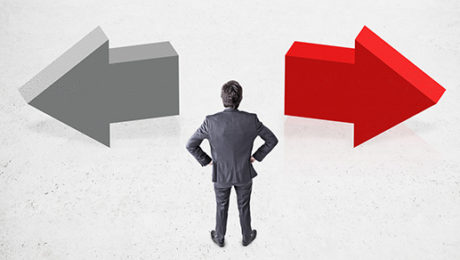 As businesses across the country grapple with the economic fallout from the novel coronavirus (COVID-19) pandemic, many must decide whether to downsize their workforces to lower payroll costs and stabilize cash flow. If your company is contemplating such a move, you'll likely want to consider the choice within the choice: that is, should you lay off workers or furlough them?
Basic difference
The basic difference between the two is simple. Layoffs are the ostensibly permanent termination of employees from their positions, though you can rehire some of these individuals when business improves. Meanwhile, a furlough is a mandatory or voluntary suspension from work without pay for a specified period.
In most states, furloughed workers are still considered employees and, therefore, don't receive a "final" paycheck. Check with an employment or labor attorney, however, to make sure your state's furlough laws don't trigger final pay requirements.
Employee benefits are another issue to explore. Reach out to your health insurance provider to see whether a furlough is a triggering event for COBRA health care coverage purposes. In addition, employees can sometimes be dropped from a group health plan if they don't work enough hours. Ask about potential problems this might cause under the Affordable Care Act.
Applicable laws
If you're a midsize business, and layoffs or furloughs begin to look unavoidable, it's particularly important to coordinate the move with legal counsel. Under the Worker Adjustment and Retraining Notification (WARN) Act, employers with 100 or more employees must provide written notice at least 60 days before a plant closing or mass layoff.
To have a mass layoff, at least 50 workers at a single site must be laid off for more than six months (or have their hours reduced by at least 50% in any six-month period). Because furloughs generally last for less than six months, a WARN notice wouldn't likely be required. But you should still check with your employment attorney regarding applicable state laws and any other potential legal ramifications.
Unemployment benefits
To soften the blow, you can inform furloughed employees that they're generally eligible for unemployment benefits — assuming their previous year's wages are enough to qualify. Although a waiting period often applies before an employee can start receiving unemployment benefits, many states have waived these waiting periods because of the COVID-19 outbreak. Again, double-check with your attorney to fully understand the unemployment insurance rules before communicating with employees.
Formulate a strategy
Unprecedented unemployment numbers show that many businesses have had to downsize. It's worth noting that, if you can hang on to your employees, recently passed tax relief created a refundable credit against payroll tax. (Rules and limits apply.) Our firm can help you assess your employment costs and formulate a strategy for optimally sizing your workforce.
© 2020 Covenant CPA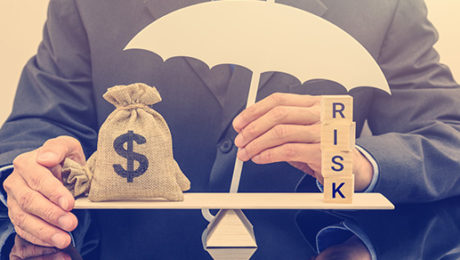 As an employer, you must pay federal unemployment (FUTA) tax on amounts up to $7,000 paid to each employee as wages during the calendar year. The rate of tax imposed is 6% but can be reduced by a credit (described below). Most employers end up paying an effective FUTA tax rate of 0.6%. An employer taxed at a 6% rate would pay FUTA tax of $420 for each employee who earned at least $7,000 per year, while an employer taxed at 0.6% pays $42.
Tax credit
Unlike FICA taxes, only employers — and not employees — are liable for FUTA tax. Most employers pay both federal and a state unemployment tax. Unemployment tax rates for employers vary from state to state. The FUTA tax may be offset by a credit for contributions paid into state unemployment funds, effectively reducing (but not eliminating) the net FUTA tax rate.
However, the amount of the credit can be reduced — increasing the effective FUTA tax rate —for employers in states that borrowed funds from the federal government to pay unemployment benefits and defaulted on repaying the loan.
Some services performed by an employee aren't considered employment for FUTA purposes. Even if an employee's services are considered employment for FUTA purposes, some compensation received for those services — for example, most fringe benefits — aren't subject to FUTA tax.
Recognizing the insurance principle of taxing according to "risk,'' states have adopted laws permitting some employers to pay less. Your unemployment tax bill may be influenced by the number of former employees who've filed unemployment claims with the state, the current number of employees you have and the age of your business. Typically, the more claims made against a business, the higher the unemployment tax bill.
Here are four ways to help control your unemployment tax costs:
1. If your state permits it, "buy down" your unemployment tax rate. Some states allow employers to annually buy down their rate. If you're eligible, this could save you substantial unemployment tax dollars.
2. Hire conservatively and assess candidates. Your unemployment payments are based partly on the number of employees who file unemployment claims. You don't want to hire employees to fill a need now, only to have to lay them off if business slows. A temporary staffing agency can help you meet short-term needs without permanently adding staff, so you can avoid layoffs.
It's often worth having job candidates undergo assessments before they're hired to see if they're the right match for your business and the position available. Hiring carefully can increase the likelihood that new employees will work out.
3. Train for success. Many unemployment insurance claimants are awarded benefits despite employer assertions that the employees failed to perform adequately. This may occur because the hearing officer concludes the employer didn't provide the employee with enough training to succeed in the job.
4. Handle terminations carefully. If you must terminate an employee, consider giving him or her severance as well as outplacement benefits. Severance pay may reduce or delay the start of unemployment insurance benefits. Effective outplacement services may hasten the end of unemployment insurance benefits, because a claimant finds a new job.
If you have questions about unemployment taxes and how you can reduce them, contact us. We'd be pleased to help.
© 2019 Covenant CPA