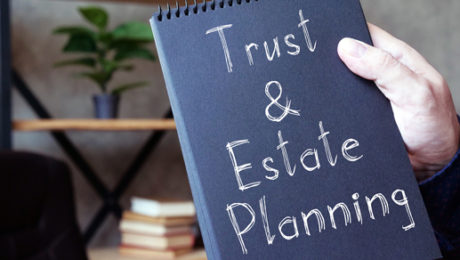 Your estate plan may include several different trusts. The reason is that various types of trusts can accomplish a myriad of estate planning goals. Thus, it's critical to understand the role of a trustee.
The trustee's duties
The trustee is the person who has legal responsibility for administering the trust on behalf of the interested parties. Depending on the trust terms, this authority may be broad or limited.
Generally, a trustee must meet fiduciary duties to the beneficiaries of the trust. He or she must manage the trust prudently and treat all beneficiaries fairly and impartially.
This can be more difficult than it sounds because beneficiaries may have competing interests. For example, under a trust's terms, a spouse in a second marriage may be entitled to annual income while the children of the deceased's first marriage are entitled to the remainder. The trustee must balance out their needs when making investment decisions.
In some instances, the trustee is granted the discretion to distribute or withhold the distribution of trust funds. For example, this discretionary power may be intended to protect assets from the beneficiary's creditors or safeguard funds until the beneficiary reaches a certain age. The trustee in such a discretionary trust should be sympathetic to the intent of the trust and legitimate needs of the beneficiary.
The decision about naming a trustee is similar to the dilemma of choosing an executor. The responsibilities require great attention to detail, financial acumen and dedication. Because of the heavy reliance on investment expertise, choosing a professional over a family member or friend is generally recommended. At the very least, make it clear to the trustee that he or she may — and should — rely on professionals as appropriate.
Reasons for choosing an alternate
It's not enough to designate someone as trustee. It's absolutely essential to also designate a "successor" (or an "alternate") in the event that your top choice is unable or unwilling to fulfill the responsibilities. For instance, what happens if your trustee predeceases you? Or what if your designated trustee declines to accept the position or subsequently resigns if permission is allowed by the trust or permitted by a court? This further accentuates the need to name backups for this important position.
Without a named successor, the probate court will appoint one for the estate. For a trustee, the trust will often outline procedures to follow. As a last resort, a court will appoint someone else to do the job.
Practical suggestion: Choose the "next best" person to step in. Make sure that he or she is on board with your decision. Similar to the discussion about naming a power of attorney, consider whether you should name a professional as a backup. Contact us with questions.
© 2021 Covenant CPA
Tuesday, 29 December 2020
Precise language is critical in wills, trusts and other estate planning documents. A lack of clarity may be an invitation to litigation. An example of this is the dispute that arose after Tom Petty's death between his widow and his two daughters from a previous marriage. (The two parties have since resolved their differences and dismissed all litigation matters.)
Defining "equal participation"
Details of the musician's estate plan aren't entirely public. But it appears that his trust appointed his widow as "directing trustee," while providing that she and his daughters were entitled to "participate equally" in the management of his extensive music catalog and other assets. Unfortunately, the trust failed to spell out the meaning of equal participation, resulting in litigation between Petty's widow and daughters over control of his assets.
There are several plausible interpretations of "equal participation." One interpretation is that each of the three women has an equal vote, giving the daughters the ability to rule by majority. Another interpretation is that each has an opportunity to participate in the decision-making process, but Petty's widow has the final say as directing trustee. Yet another possibility is that Petty intended for the women to make decisions by unanimous consent.
If the two parties hadn't settled their differences out of court, it would have been up to the courts to provide an answer based on evidence of Petty's intent. But the time, expense and emotional strain of litigation could have been avoided by including language in the trust that made that intent clear.
Clarify and communicate your intent
If you're planning your estate, the Petty case illustrates the importance of using unambiguous language to ensure that your wishes are carried out. And if you anticipate that one or more of your beneficiaries will perceive your plan as unfair, it's a good idea to sit down with them to explain your reasoning. This sort of discussion can go a long way toward avoiding future disputes. Contact us to help review your estate plan documents to ensure your intent is clearly spelled out.
© 2020 Covenant CPA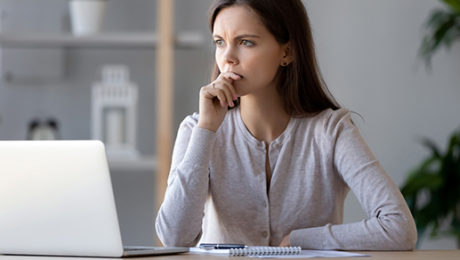 When it comes to estate planning, trusts are appealing for many reasons. They can enable you to hold and transfer assets for beneficiaries, avoid probate and reduce estate tax exposure. But they can be complicated to set up. One of the major decisions you'll need to make when establishing a trust is who will act as your trustee. As the name implies, this individual or financial institution must be above reproach. But that's just one quality of many that your trustee requires.
Both mundane and significant duties
Trustees have significant legal responsibilities, primarily related to administering the trust for the benefit of beneficiaries according to the terms of the trust document. But the role can require many different types of tasks. For example, even if a tax expert is engaged to prepare tax returns, the trustee is responsible for ensuring that they're completed and filed correctly and on time.
One of the more challenging trustee duties is to accurately account for investments and distributions. When funds are distributed to cover a beneficiary's education expenses, for example, the trustee should record both the distribution and the expenses covered by it. Beneficiaries are allowed to request an accounting of the transactions at any time.
The trustee needs to invest assets within the trust reasonably, prudently and for the long-term benefit of beneficiaries. And trustees must avoid conflicts of interest — that is, they can't act for personal gain when managing the trust.
Finally, trustees must be impartial. They may need to decide between competing interests, while still acting within the terms of the trust document.
A tall order
Several qualities help make someone an effective trustee, including:
A solid understanding of tax and trust law,
Investment management experience,
Bookkeeping skills,
Integrity and honesty, and
The ability to work with all beneficiaries objectively and impartially.
And because some trusts continue for generations, trustees may need to be available for an extended period. For this reason, many people name a financial institution or professional advisor, rather than a friend or family member, as trustee.
Naming a friend or family member as a trustee may seem appealing because it appears to be a way to reduce or avoid the fees associated with an institutional trustee. But it's important to recognize that taking on the responsibilities of a trustee requires an investment of time, energy and expertise, and that trustees deserve compensation. Even if trust documents don't provide a fee for the trustee, many states allow for a "reasonable fee." Before engaging a trustee, make sure you understand what services are included in the fee. But it's generally not a good idea to try to avoid paying a trustee fee.
Consider all options
Naming a trustee is an important decision, as this person or institution will be responsible for carrying out the terms outlined in the trust documents. We can help you weigh the options available to you.
© 2019 Covenant CPA