A revocable trust — often referred to as a "living trust" — can help ensure smooth management of your assets during life and avoid probate at death. And you may know that the trust isn't effective unless you "fund" it — that is, transfer ownership of your assets to the trust.
But what about assets such as automobiles and other vehicles? Should you transfer them to your revocable trust?
Navigate potential bumps in the road
If you still owe money on an auto loan, the lender may not allow you to transfer the title to the trust. But even if you own the vehicle outright (whether you paid cash for it or your loan is paid off), there are risks to consider before you make such a transfer.
As owner of the vehicle, the trust will be responsible in the event the vehicle is involved in an accident, exposing other trust assets to liability claims that aren't covered by insurance. So you need to name the trust as an insured party on your liability insurance policy.
On the other hand, because you're personally liable either way, owning a vehicle through your revocable trust may not be a big concern during your life.
But after your death, when the trust becomes irrevocable, an accident involving a trust-owned vehicle can place the other trust assets at risk. Keeping a vehicle out of the trust eliminates this risk. The downside, of course, is that the vehicle may be subject to probate, although some states offer streamlined procedures for transferring certain vehicles to heirs.
Steer your questions to us
If you're considering transferring an automobile or other vehicle to your revocable trust, get in touch with us. We'd be pleased to explain the ins and outs of such a move, call us at 205-345-9898.
© 2019 Covenant CPA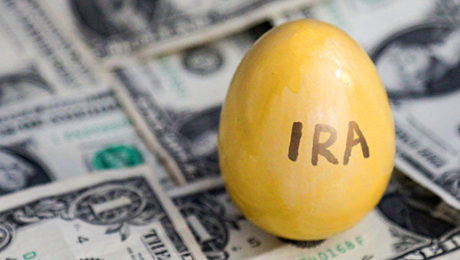 An IRA is a popular vehicle to save for retirement, and it can also be a powerful estate planning tool. Some people designate a trust as beneficiary of their IRAs, but is that a good idea? The answer: possibly.
IRA benefits
The benefit of an IRA is that your contributions can grow and compound on a tax-deferred basis for many years. The longer you leave the funds in the IRA, the greater the potential growth, because taxes aren't taking a bite out of the account. If you don't need to tap your IRA funds during your life — other than required minimum distributions (RMDs) — you can stretch out its benefits even longer by designating your spouse or child as beneficiary.
For traditional IRAs, you must begin taking annual RMDs by April 1 of the year following the year in which you reach age 70½ (your "required beginning date," or RBD). The distribution amount is calculated by dividing your account balance by your remaining life expectancy.
If you name your spouse as beneficiary, he or she can transfer the funds to a spousal rollover IRA and delay distributions until his or her own RBD. If someone other than your spouse inherits your IRA, that person must take distributions even if he or she hasn't reached age 70½ but can stretch them out over his or her own life expectancy.
If you designate multiple beneficiaries, distributions will be based on the oldest beneficiary's — that is, the shortest — life expectancy.
One thing you shouldn't do, unless you have a specific reason, is designate your estate as beneficiary or fail to name a beneficiary at all. Under those circumstances, the IRA must be distributed to your heirs within five years (if you die before your RBD) or over your remaining statistical life expectancy (if you die after your RBD).
Why use a trust?
One reason to name a trust as IRA beneficiary is to prevent a loved one from emptying the account too quickly and defeating your tax-deferral purposes. Another, if you have children from a previous marriage, is to ensure that they'll benefit from an IRA you leave to your current spouse.
If you decide to use a trust, be sure it's designed properly to meet the requirements of a "see-through" trust. Otherwise, distributions will be accelerated as if you'd failed to name a beneficiary. To qualify, the trust must be valid under state law, be irrevocable (or become irrevocable on your death) and name only identifiable individuals as beneficiaries.
In addition, the trustee must furnish the trust documentation to the IRA custodian by October 31 of the year following the year of death.
Under the right circumstances, naming a trust as IRA beneficiary can be a good strategy. However, contact us before taking action. We can help assess your circumstances and determine if this is the right move for you. Contact us at 205-345-9898.
© 2018 Covenant CPA
Wednesday, 26 September 2018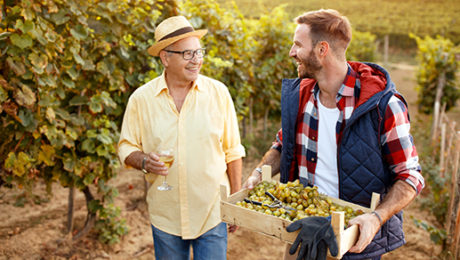 For many people, a family-owned business is their primary source of wealth, so it's critical to plan carefully for the transition of ownership from one generation to the next.
The best approach depends on your particular circumstances. If your net worth is well within the estate tax exemption ($11.18 million for 2018), for example, you might focus on reducing income taxes. But if you expect your estate to be significantly larger than the exemption amount, estate tax reduction may be a bigger concern.
Here are two techniques to transfer a family business — one if gift and estate taxes are a concern, and one if they aren't:
1. IDGT. An intentionally defective grantor trust (IDGT) is an income defective trust. As such, it can be a highly effective tool for transferring business interests to the younger generation at a minimal gift and estate tax cost if your estate exceeds the gift and estate tax exemption.
An IDGT is designed so that contributions are completed gifts, removing the trust assets and all future appreciation in their value from your taxable estate. At the same time, it's "defective" for income tax purposes; that is, it's treated as a "grantor trust" whose income is taxable to you. This allows trust assets to grow without being eroded by income taxes, thus leaving a greater amount of wealth for your children or other beneficiaries.
The downside of an IDGT is that, when your beneficiaries inherit the business, they'll also inherit yourtax basis, which may trigger a substantial capital gains tax liability if they sell the business. This result may be acceptable if the estate tax savings outweigh the income tax cost.
2. Estate defective trust. If the value of your business and other assets is less than the current estate tax exemption amount, so that estate taxes aren't an issue, you might consider an estate defective trust. Essentially the opposite of an IDGT, an estate defective trust is designed so that beneficiaries are the owners for income tax purposes, while the assets remain in the estate for estate tax purposes.
This technique provides two significant income tax benefits. First, assuming your beneficiaries are in a lower tax bracket, this strategy will result in lower "familywide" taxes. Second, because the trust assets remain in your estate, the beneficiaries' basis in the assets is "stepped up" to fair market value at your death, reducing or eliminating their potential capital gains tax liability.
Determining the right strategy to implement when transferring ownership of the business to heirs depends on the value of your business and other assets and the relative impact of estate and income taxes. Also keep in mind that the gift and estate tax exemption is scheduled to drop to an inflation-adjusted $5 million in 2026. Contact us with any questions at 205-345-9898.
© 2018 Covenant CPA