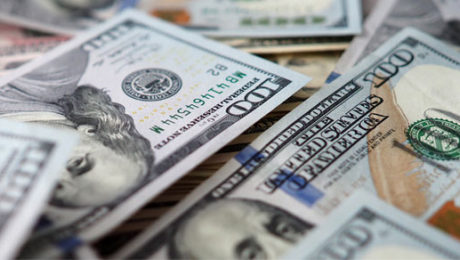 Does your business receive large amounts of cash or cash equivalents? You may be required to submit forms to the IRS to report these transactions.
Filing requirements
Each person engaged in a trade or business who, in the course of operating, receives more than $10,000 in cash in one transaction, or in two or more related transactions, must file Form 8300. Any transactions conducted in a 24-hour period are considered related transactions. Transactions are also considered related even if they occur over a period of more than 24 hours if the recipient knows, or has reason to know, that each transaction is one of a series of connected transactions.
To complete a Form 8300, you will need personal information about the person making the cash payment, including a Social Security or taxpayer identification number.
You should keep a copy of each Form 8300 for five years from the date you file it, according to the IRS.
Reasons for the reporting
Although many cash transactions are legitimate, the IRS explains that "information reported on (Form 8300) can help stop those who evade taxes, profit from the drug trade, engage in terrorist financing and conduct other criminal activities. The government can often trace money from these illegal activities through the payments reported on Form 8300 and other cash reporting forms."
What's considered "cash"
For Form 8300 reporting, cash includes U.S. currency and coins, as well as foreign money. It also includes cash equivalents such as cashier's checks (sometimes called bank checks), bank drafts, traveler's checks and money orders.
Money orders and cashier's checks under $10,000, when used in combination with other forms of cash for a single transaction that exceeds $10,000, are defined as cash for Form 8300 reporting purposes.
Note: Under a separate reporting requirement, banks and other financial institutions report cash purchases of cashier's checks, treasurer's checks and/or bank checks, bank drafts, traveler's checks and money orders with a face value of more than $10,000 by filing currency transaction reports.
E-filing and batch filing
Businesses required to file reports of large cash transactions on Form 8300 should know that in addition to filing on paper, e-filing is an option. The form is due 15 days after a transaction and there's no charge for the e-file option. Businesses that file electronically get an automatic acknowledgment of receipt when they file.
The IRS also reminds businesses that they can "batch file" their reports, which is especially helpful to those required to file many forms.
Setting up an account
To file Form 8300 electronically, a business must set up an account with FinCEN's BSA E-Filing System. For more information, interested businesses can also call the BSA E-Filing Help Desk at 866-346-9478 (Monday through Friday from 8 am to 6 pm EST) or email them at BSAEFilingHelp@fincen.gov. Contact us with any questions or for assistance.
© 2020 Covenant CPA
Thursday, 19 September 2019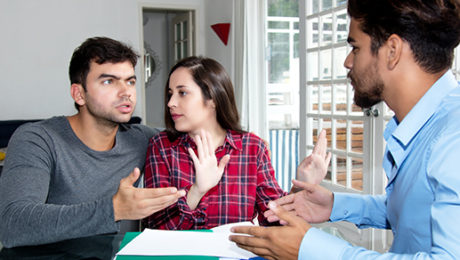 Money laundering is the process by which criminals transform their ill-gotten gains into legitimate-looking funds. It's widespread and wide-reaching, making it a significant corrupting influence on financial systems, governments and certain professionals.
Criminals use many different types of businesses to "wash" their dirty money, but some are more useful than others. Given its high dollar value and availability of inventory, real estate is one of those favored industries.
3 steps
The typical money laundering scheme involves three phases:
Placement. Here the proceeds of criminal activity enter the financial system.
Layering. This is where the money launderer conducts a series of transactions to distance the money from its criminal source.
Integration. Finally, the criminal uses the money, which now appears legitimate and divorced of any crime.
Executing money laundering operations effectively is critical if crooks are to engage in complex organized crime operations and long-running fraud schemes. Not surprisingly, law enforcement has prioritized breaking up money laundering operations.
Many laws exist to prevent it, including the Bank Secrecy Act, the Patriot Act, and the Intelligence Reform and Terrorism Prevention Act. Yet given the vast number of transactions taking place within the U.S. financial system, detecting money laundering schemes remains a challenge, particularly when perpetrated by experienced crooks.
Appealing sector
The size of many real estate deals allows money launderers to clean large sums of money quickly. And because real estate involves so many routine transactions, it can be easy for criminals to avoid detection. But probably the most attractive aspect of the real estate market from a launderer's perspective is that there are few, if any, reporting requirements for suspicious activity.
To avoid raising red flags, money launderers may use illegal shell companies — companies that exist in name only and whose primary purpose is to process illegal funds. Shell companies usually grant a real estate buyer anonymity. Depending on the sophistication of the scheme, criminals may use overseas financial systems to make tracing the source of funds nearly impossible.
Nevertheless, to expose a dirty real estate deal, transaction participants need to ask questions about the source of a buyer's money. Difficult-to-trace funds are a red flag for criminal involvement. Other suspicious signs are when a buyer offers to pay significantly above market or a seller tries to dispose of property quickly — even if it means taking a loss.
Bottom line
The upshot is that, if a property transaction seems "off" and you don't receive adequate answers to reasonable questions, walk away from the deal. Someone who knowingly sells to a money launderer could be indicted as a conspirator. For this reason, make sure you work with reputable and experienced real estate brokers and attorneys.
© 2019 Covenant CPA