Wednesday, 17 October 2018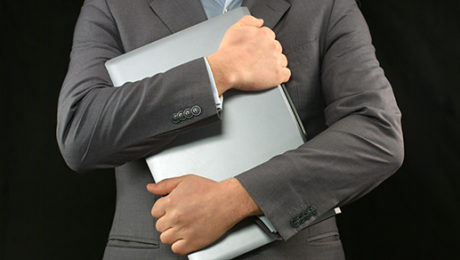 To head off employee theft, businesses need to know what crooked employees are most likely to steal. The number one preference is cash. But if that's off limits, the next choice is something expensive that they can use outside work. And, of course, the most costly and useful items in most offices are laptop and desktop computers and other technological devices.
Mark equipment
How can your company protect its technology assets from theft? First, consider adding security plates and indelible markings. These additions can help you track stolen equipment, inhibit resale and discourage thieves from ever trying to steal.
Security software also can track a stolen computer online. As soon as the thief connects to the Internet, its software contacts the security firm's monitoring system, which traces the machine's current IP address. To locate a physical address, firms use GPS and Wi-Fi tracking. However, there can be legal obstacles to obtaining the actual address of a thief.
Most computers and mobile devices can also be tracked by sites and apps such as Google, Facebook and Dropbox, which capture the IP addresses of users when they log into their accounts. Apple products can be tracked using iCloud.
Fasten it down
To keep laptop and desktop computers where they belong, you can lock them down with cables and attach motion sensor alarms. If you store numerous laptops on your premises, consider locking them in heavy-duty cabinets or carts when not in use.
To deter desktop computer theft, consider a locked steel case bolted to the desktop. If you prefer not to drill holes in furniture, you can attach super-strength adhesive security pads to desks or other furniture to prevent thieves from lifting the equipment off the surface.
Keep it safe
It's worth the effort to add extra security and keep your company's assets where they belong. Also make sure that your business insurance provides adequate coverage for computer losses. Contact us for more information at 205-345-9898.
© 2018 Covenant CPA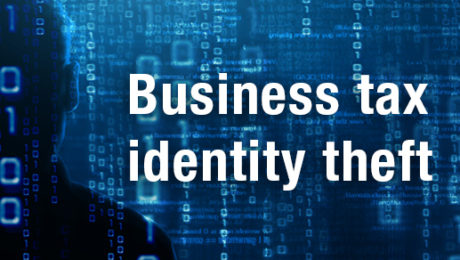 Tax identity theft may seem like a problem only for individual taxpayers. But, according to the IRS, increasingly businesses are also becoming victims. And identity thieves have become more sophisticated, knowing filing practices, the tax code and the best ways to get valuable data.
How it works
In tax identity theft, a taxpayer's identifying information (such as Social Security number) is used to fraudulently obtain a refund or commit other crimes. Business tax identity theft occurs when a criminal uses the identifying information of a business to obtain tax benefits or to enable individual tax identity theft schemes.
For example, a thief could use an Employer Identification Number (EIN) to file a fraudulent business tax return and claim a refund. Or a fraudster may report income and withholding for fake employees on false W-2 forms. Then, he or she can file fraudulent individual tax returns for these "employees" to claim refunds.
The consequences can include significant dollar amounts, lost time sorting out the mess and damage to your reputation.
Red flags
There are some red flags that indicate possible tax identity theft. For example, your business's identity may have been compromised if:
Your business doesn't receive expected or routine mailings from the IRS,
You receive an IRS notice that doesn't relate to anything your business submitted, that's about fictitious employees or that's related to a defunct, closed or dormant business after all account balances have been paid,
The IRS rejects an e-filed return or an extension-to-file request, saying it already has a return with that identification number — or the IRS accepts it as an amended return,
You receive an IRS letter stating that more than one tax return has been filed in your business's name, or
You receive a notice from the IRS that you have a balance due when you haven't yet filed a return.
Keep in mind, though, that some of these could be the result of a simple error, such as an inadvertent transposition of numbers. Nevertheless, you should contact the IRS immediately if you receive any notices or letters from the agency that you believe might indicate that someone has fraudulently used your Employer Identification Number.
Prevention tips
Businesses should take steps such as the following to protect their own information as well as that of their employees:
Provide training to accounting, human resources and other employees to educate them on the latest tax fraud schemes and how to spot phishing emails.
Use secure methods to send W-2 forms to employees.
Implement risk management strategies designed to flag suspicious communications.
Of course identity theft can go beyond tax identity theft, so be sure to have a comprehensive plan in place to protect the data of your business, your employees and your customers. If you're concerned your business has become a victim, or you have questions about prevention, please contact us at 205-345-9898.
© 2018 Covenant CPA