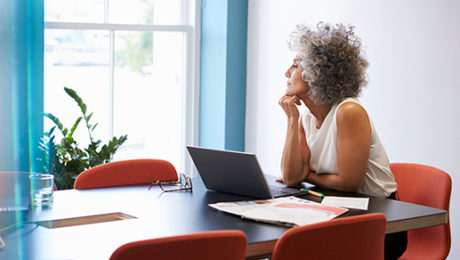 Tax planning is a juggling act for business owners. You have to keep your eye on your company's income and expenses and applicable tax breaks (especially if you own a pass-through entity). But you also must look out for your own financial future.
For example, you need to develop an exit strategy so that taxes don't trip you up when you retire or leave the business for some other reason. An exit strategy is a plan for passing on responsibility for running the company, transferring ownership and extracting your money from the business.
Buy-sell agreement
When a business has more than one owner, a buy-sell agreement can be a powerful tool. The agreement controls what happens to the business when a specified event occurs, such as an owner's retirement, disability or death. Among other benefits, a well-drafted agreement:
Provides a ready market for the departing owner's shares,
Prescribes a method for setting a price for the shares, and
Allows business continuity by preventing disagreements caused by new owners.
A key issue with any buy-sell agreement is providing the buyer(s) with a means of funding the purchase. Life or disability insurance often helps fulfill this need and can give rise to several tax issues and opportunities. One of the biggest advantages of life insurance as a funding method is that proceeds generally are excluded from the beneficiary's taxable income.
Succession within the family
You can pass your business on to family members by giving them interests, selling them interests or doing some of each. Be sure to consider your income needs, the tax consequences, and how family members will feel about your choice.
Under the annual gift tax exclusion, you can gift up to $15,000 of ownership interests without using up any of your lifetime gift and estate tax exemption. Valuation discounts may further reduce the taxable value of the gift.
With the gift and estate tax exemption approximately doubled through 2025 ($11.4 million for 2019), gift and estate taxes may be less of a concern for some business owners. But others may want to make substantial transfers now to take maximum advantage of the high exemption. What's right for you will depend on the value of your business and your timeline for transferring ownership.
Plan ahead
If you don't have co-owners or want to pass the business to family members, other options include a management buyout, an employee stock ownership plan (ESOP) or a sale to an outsider. Each involves a variety of tax and nontax considerations.
Please contact us at 205-345-9898 to discuss your exit strategy. To be successful, your strategy will require planning well in advance of the transition.
© 2018 Covenant CPA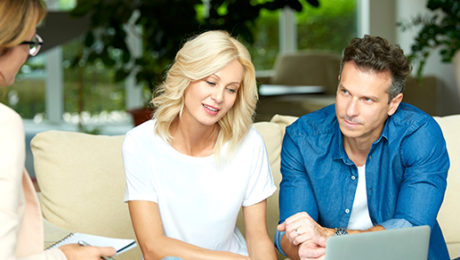 For investors, fall is a good time to review year-to-date gains and losses. Not only can it help you assess your financial health, but it also can help you determine whether to buy or sell investments before year end to save taxes. This year, you also need to keep in mind the impact of the Tax Cuts and Jobs Act (TCJA). While the TCJA didn't change long-term capital gains rates, it did change the tax brackets for long-term capital gains and qualified dividends.
For 2018 through 2025, these brackets are no longer linked to the ordinary-income tax brackets for individuals. So, for example, you could be subject to the top long-term capital gains rate even if you aren't subject to the top ordinary-income tax rate.
Old rules
For the last several years, individual taxpayers faced three federal income tax rates on long-term capital gains and qualified dividends: 0%, 15% and 20%. The rate brackets were tied to the ordinary-income rate brackets.
Specifically, if the long-term capital gains and/or dividends fell within the 10% or 15% ordinary-income brackets, no federal income tax was owed. If they fell within the 25%, 28%, 33% or 35% ordinary-income brackets, they were taxed at 15%. And, if they fell within the maximum 39.6% ordinary-income bracket, they were taxed at the maximum 20% rate.
In addition, higher-income individuals with long-term capital gains and dividends were also hit with the 3.8% net investment income tax (NIIT). It kicked in when modified adjusted gross income exceeded $200,000 for singles and heads of households and $250,000 for married couples filing jointly. So, many people actually paid 18.8% (15% + 3.8%) or 23.8% (20% + 3.8%) on their long-term capital gains and qualified dividends.
New rules
The TCJA retains the 0%, 15% and 20% rates on long-term capital gains and qualified dividends for individual taxpayers. However, for 2018 through 2025, these rates have their own brackets. Here are the 2018 brackets:
Singles:

0%: $0 – $38,600
15%: $38,601 – $425,800
20%: $425,801 and up

Heads of households:

0%: $0 – $51,700
15%: $51,701 – $452,400
20%: $452,401 and up

Married couples filing jointly:

0%: $0 – $77,200
15%: $77,201 – $479,000
20%: $479,001 and up
For 2018, the top ordinary-income rate of 37%, which also applies to short-term capital gains and nonqualified dividends, doesn't go into effect until income exceeds $500,000 for singles and heads of households or $600,000 for joint filers. (Both the long-term capital gains brackets and the ordinary-income brackets will be indexed for inflation for 2019 through 2025.) The new tax law also retains the 3.8% NIIT and its $200,000 and $250,000 thresholds.
More thresholds, more complexity
With more tax rate thresholds to keep in mind, year-end tax planning for investments is especially complicated in 2018. If you have questions, please contact us at 205-345-9898.
© 2018 Covenant CPA