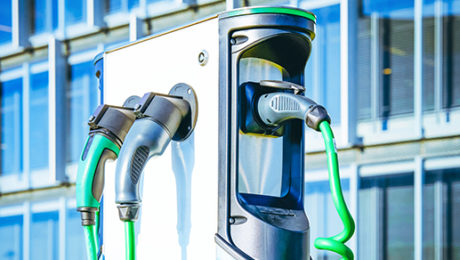 Although electric vehicles (or EVs) are a small percentage of the cars on the road today, they're increasing in popularity all the time. And if you buy one, you may be eligible for a federal tax break.
The tax code provides a credit to purchasers of qualifying plug-in electric drive motor vehicles including passenger vehicles and light trucks. The credit is equal to $2,500 plus an additional amount, based on battery capacity, that can't exceed $5,000. Therefore, the maximum credit allowed for a qualifying EV is $7,500.
The EV definition
For purposes of the tax credit, a qualifying vehicle is defined as one with four wheels that's propelled to a significant extent by an electric motor, which draws electricity from a battery. The battery must have a capacity of not less than four kilowatt hours and be capable of being recharged from an external source of electricity.
The credit may not be available because of a per-manufacturer cumulative sales limitation. Specifically, it phases out over six quarters beginning when a manufacturer has sold at least 200,000 qualifying vehicles for use in the United States (determined on a cumulative basis for sales after December 31, 2009). For example, Tesla and General Motors vehicles are no longer eligible for the tax credit.
The IRS provides a list of qualifying vehicles on its website and it recently added a number of models that are eligible. You can access the list here: https://bit.ly/2Yrhg5Z.
Here are some additional points about the plug-in electric vehicle tax credit:
It's allowed in the year you place the vehicle in service.
The vehicle must be new.
An eligible vehicle must be used predominantly in the U.S. and have a gross weight of less than 14,000 pounds.
Electric motorcycles
There's a separate 10% federal income tax credit for the purchase of qualifying electric two-wheeled vehicles manufactured primarily for use on public thoroughfares and capable of at least 45 miles per hour (in other words, electric-powered motorcycles). It can be worth up to $2,500. This electric motorcycle credit was recently extended to cover qualifying 2021 purchases.
These are only the basic rules. There may be additional incentives provided by your state. Contact us if you'd like to receive more information about the federal plug-in electric vehicle tax break.
© 2021 Covenant CPA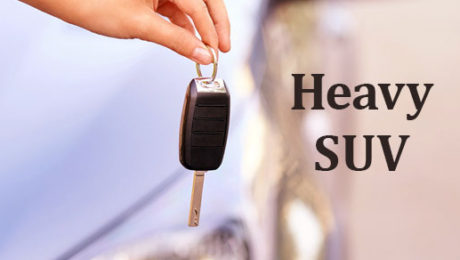 Are you considering replacing a car that you're using in your business? There are several tax implications to keep in mind.
A cap on deductions
Cars are subject to more restrictive tax depreciation rules than those that apply to other depreciable assets. Under so-called "luxury auto" rules, depreciation deductions are artificially "capped." So is the alternative Section 179 deduction that you can claim if you elect to expense (write-off in the year placed in service) all or part of the cost of a business car under the tax provision that for some assets allows expensing instead of depreciation. For example, for most cars that are subject to the caps and that are first placed in service in calendar year 2020 (including smaller trucks or vans built on a truck chassis that are treated as cars), the maximum depreciation and/or expensing deductions are:
$18,100 for the first tax year in its recovery period (2020 for calendar year taxpayers);
$16,100 for the second tax year;
$9,700 for the third tax year; and
$5,760 for each succeeding tax year.
The effect is generally to extend the number of years it takes to fully depreciate the vehicle.
The heavy SUV strategy
Because of the restrictions for cars, you might be better off from a tax standpoint if you replace your business car with a heavy sport utility vehicle (SUV), pickup or van. That's because the caps on annual depreciation and expensing deductions for passenger automobiles don't apply to trucks or vans (and that includes SUVs). What type of SUVs qualify? Those that are rated at more than 6,000 pounds gross (loaded) vehicle weight.
This means that in most cases you'll be able to write off the entire cost of a new heavy SUV used entirely for business purposes as 100% bonus depreciation in the year you place it into service. And even if you elect out of bonus depreciation for the heavy SUV (which generally would apply to the entire depreciation class the SUV belongs in), you can elect to expense under Section 179 (subject to an aggregate dollar limit for all expensed assets), the cost of an SUV up to an inflation-adjusted limit ($25,900 for an SUV placed in service in tax years beginning in 2020). You'd then depreciate the remainder of the cost under the usual rules without regard to the annual caps.
Potential caveats
The tax benefits described above are all subject to adjustment for non-business use. Also, if business use of an SUV doesn't exceed 50% of total use, the SUV won't be eligible for the expensing election, and would have to be depreciated on a straight-line method over a six-tax-year period.
Contact us if you'd like more information about tax breaks when you buy a heavy SUV for business.
© 2020 Covenant CPA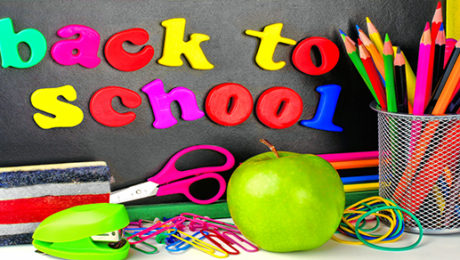 When teachers are setting up their classrooms for the new school year, it's common for them to pay for a portion of their classroom supplies out of pocket. A special tax break allows these educators to deduct some of their expenses. This educator expense deduction is especially important now due to some changes under the Tax Cuts and Jobs Act (TCJA).
The old miscellaneous itemized deduction
Before 2018, employee expenses were potentially deductible if they were unreimbursed by the employer and ordinary and necessary to the "business" of being an employee. A teacher's out-of-pocket classroom expenses could qualify.
But these expenses had to be claimed as a miscellaneous itemized deduction and were subject to a 2% of adjusted gross income (AGI) floor. This meant employees, including teachers, could enjoy a tax benefit only if they itemized deductions (rather than taking the standard deduction) and all their deductions subject to the floor, combined, exceeded 2% of their AGI.
Now, for 2018 through 2025, the TCJA has suspended miscellaneous itemized deductions subject to the 2% of AGI floor. Fortunately, qualifying educators can still deduct some of their unreimbursed out-of-pocket classroom costs under the educator expense deduction.
The above-the-line educator expense deduction
Back in 2002, Congress created the above-the-line educator expense deduction because, for many teachers, the 2% of AGI threshold for the miscellaneous itemized deduction was difficult to meet. An above-the-line deduction is one that's subtracted from your gross income to determine your AGI.
You don't have to itemize to claim an above-the-line deduction. This is especially significant with the TCJA's near doubling of the standard deduction, which means fewer taxpayers will benefit from itemizing.
Qualifying elementary and secondary school teachers and other eligible educators (such as counselors and principals) can deduct up to $250 of qualified expenses. If you're married filing jointly and both you and your spouse are educators, you can deduct up to $500 of unreimbursed expenses — but not more than $250 each.
Qualified expenses include amounts paid or incurred during the tax year for books, supplies, computer equipment (including related software and services), other equipment and supplementary materials that you use in the classroom. For courses in health and physical education, the costs of supplies are qualified expenses only if related to athletics.
Many rules, many changes
Some additional rules apply to the educator expense deduction. Contact us for more details or to discuss other tax deductions that may be available to you this year. The TCJA has made significant changes to many deductions for individuals. Contact us at 205-345-9898 to learn more.
© 2018 Covenant Consulting CPA