Wednesday, 28 November 2018
When investing for retirement or other long-term goals, people usually prefer tax-advantaged accounts, such as IRAs, 401(k)s or 403(b)s. Certain assets are well suited to these accounts, but it may make more sense to hold other investments in traditional taxable accounts.
Know the rules
Some investments, such as fast-growing stocks, can generate substantial capital gains, which may occur when you sell a security for more than you paid for it.
If you've owned that position for over a year, you face long-term gains, taxed at a maximum rate of 20%. In contrast, short-term gains, assessed on holding periods of a year or less, are taxed at your ordinary-income tax rate — maxing out at 37%. (Note: These rates don't account for the possibility of the 3.8% net investment income tax.)
Choose tax efficiency
Generally, the more tax efficient an investment, the more benefit you'll get from owning it in a taxable account. Conversely, investments that lack tax efficiency normally are best suited to tax-advantaged vehicles.
Consider municipal bonds ("munis"), either held individually or through mutual funds. Munis are attractive to tax-sensitive investors because their income is exempt from federal income taxes and sometimes state and local income taxes. Because you don't get a double benefit when you own an already tax-advantaged security in a tax-advantaged account, holding munis in your 401(k) or IRA would result in a lost opportunity.
Similarly, tax-efficient investments such as passively managed index mutual funds or exchange-traded funds, or long-term stock holdings, are generally appropriate for taxable accounts. These securities are more likely to generate long-term capital gains, which have more favorable tax treatment. Securities that generate more of their total return via capital appreciation or that pay qualified dividends are also better taxable account options.
Take advantage of income
What investments work best for tax-advantaged accounts? Taxable investments that tend to produce much of their return in income. This category includes corporate bonds, especially high-yield bonds, as well as real estate investment trusts (REITs), which are required to pass through most of their earnings as shareholder income. Most REIT dividends are nonqualified and therefore taxed at your ordinary-income rate.
Another tax-advantaged-appropriate investment may be an actively managed mutual fund. Funds with significant turnover — meaning their portfolio managers are actively buying and selling securities — have increased potential to generate short-term gains that ultimately get passed through to you. Because short-term gains are taxed at a higher rate than long-term gains, these funds would be less desirable in a taxable account.
Get specific advice
The above concepts are only general suggestions. Please contact our firm for specific advice on what may be best for you.
Sidebar: Doing due diligence on dividends
If you own a lot of income-generating investments, you'll need to pay attention to the tax rules for dividends, which belong to one of two categories:
Qualified.These dividends are paid by U.S. corporations or qualified foreign corporations. Qualified dividends are, like long-term gains, subject to a maximum tax rate of 20%, though many people are eligible for a 15% rate. (Note: These rates don't account for the possibility of the 3.8% net investment income tax.)
Nonqualified.These dividends — which include most distributions from real estate investment trusts and master limited partnerships — receive a less favorable tax treatment. Like short-term gains, nonqualified dividends are taxed at your ordinary-income tax rate.
© 2018 Covenant CPA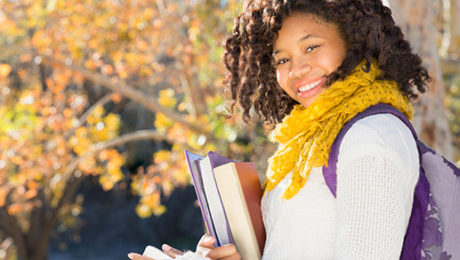 Section 529 plans are a popular education-funding tool because of tax and other benefits. Two types are available: 1) prepaid tuition plans, and 2) savings plans. And one of these plans got even better under the Tax Cuts and Jobs Act (TCJA).
Enjoy valuable benefits
529 plans provide a tax-advantaged way to help pay for qualifying education expenses. First and foremost, although contributions aren't deductible for federal purposes, plan assets can grow tax-deferred. In addition, some states offer tax incentives for contributing in the form of deductions or credits.
But that's not all. 529 plans also usually offer high contribution limits. And there are no income limits for contributing.
Lock in current tuition rates
With a 529 prepaid tuition plan, if your contract is for four years of tuition, tuition is guaranteed regardless of its cost at the time the beneficiary actually attends the school. This can provide substantial savings if you invest when the child is still very young.
One downside is that there's uncertainty in how benefits will be applied if the beneficiary attends a different school. Another is that the plan doesn't cover costs other than tuition, such as room and board.
Fund more than just college tuition
A 529 savings plan can be used to pay a student's expenses at most postsecondary educational institutions. Distributions used to pay qualified expenses (such as tuition, mandatory fees, books, supplies, computer equipment, software, Internet service and, generally, room and board) are income-tax-free for federal purposes and typically for state purposes as well, thus making the tax deferral a permanent savings.
In addition, the Tax Cuts and Jobs Act expands the definition of qualified expenses to generally include elementary and secondary school tuition. However, tax-free distributions used for such tuition are limited to $10,000 per year.
The biggest downside may be that you don't have direct control over investment decisions; you're limited to the options the plan offers. Additionally, for funds already in the plan, you can make changes to your investment options only twice during the year or when you change beneficiaries.
But each time you make a contribution to a 529 savings plan, you can select a different option for that contribution, regardless of how many times you contribute throughout the year. And every 12 months you can make a tax-free rollover to a different 529 plan for the same child.
Picking your plan
Both prepaid tuition plans and savings plans offer attractive benefits. We can help you determine which one is a better fit for you or explore other tax-advantaged education-funding options. Contact us at 205-345-9898.
© 2018 Covenant CPA