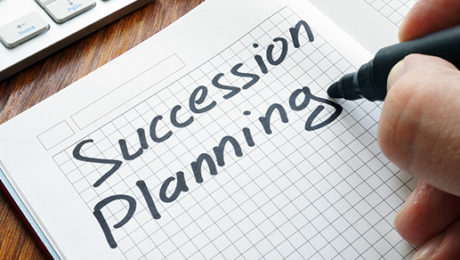 Business owners are urged to create succession plans for the good of their families and their employees. But there's someone else who holds a key interest in the longevity of your company: Your lender.
If you want to maintain a clear path to acquiring the working capital your business may need after you've stepped down, it's important to keep your lender apprised of your progress in putting a carefully considered succession plan in place.
A viable successor
One key operational issue that lenders look for in a succession plan to address is, simply, who will lead the enterprise after you? For family-owned businesses, finding a successor can be difficult. Children or other relatives may be qualified but have no interest in taking the reins. Or they may want to be involved but have insufficient experience.
To reassure your lender about issues such as these, take the time to identify and nurture future leaders. As early as possible, select someone who you believe holds leadership potential and educate the prospective successor in all aspects of running the business. This way, when control formally transfers, your lender will have confidence that the new leader is truly the boss and fully capable of making executive decisions.
None of this should happen overnight. You need to lay out a well-defined path for the successor under the assurance that his or her hard work during the transition period will eventually be rewarded with the leadership role, as well as ownership interests. Ideally, you'll want to set a specific timeframe for the transfer of control and ownership to officially occur — all while keeping your lender in the loop.
Family communication
Most business owners have more than one heir to factor into succession planning. So, it's important for lenders to know that the planning process involves the entire family, regardless of whether the individuals involved are active in the business's day-to-day operations. This enables everyone to understand their roles — and the financial and personal consequences of an unsuccessful succession plan (which can adversely affect loan arrangements in place).
A common issue is how to equitably divide assets among heirs when only some of them will have control of or receive ownership interests in the business. If there are sufficient liquid assets, you can buy life insurance to provide for any children who won't be involved in the business and give ownership interests only to those who will be involved. Or you might establish a family trust to own and operate the business, so that the entire family shares the risks and benefits.
Good standing
Your lender may not be top of mind as you ponder the many details of a succession plan. But it's important to cover all the bases, including keeping your company in good standing for future loans. We can help you with all the tax, accounting and financial aspects of a good succession plan — including effective communication with your lender.
© 2019 Covenant CPA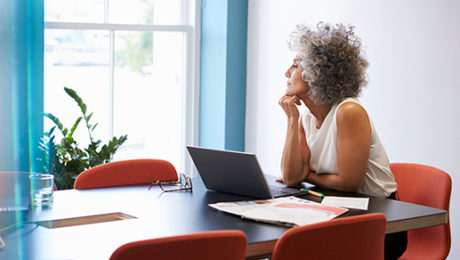 Tax planning is a juggling act for business owners. You have to keep your eye on your company's income and expenses and applicable tax breaks (especially if you own a pass-through entity). But you also must look out for your own financial future.
For example, you need to develop an exit strategy so that taxes don't trip you up when you retire or leave the business for some other reason. An exit strategy is a plan for passing on responsibility for running the company, transferring ownership and extracting your money from the business.
Buy-sell agreement
When a business has more than one owner, a buy-sell agreement can be a powerful tool. The agreement controls what happens to the business when a specified event occurs, such as an owner's retirement, disability or death. Among other benefits, a well-drafted agreement:
Provides a ready market for the departing owner's shares,
Prescribes a method for setting a price for the shares, and
Allows business continuity by preventing disagreements caused by new owners.
A key issue with any buy-sell agreement is providing the buyer(s) with a means of funding the purchase. Life or disability insurance often helps fulfill this need and can give rise to several tax issues and opportunities. One of the biggest advantages of life insurance as a funding method is that proceeds generally are excluded from the beneficiary's taxable income.
Succession within the family
You can pass your business on to family members by giving them interests, selling them interests or doing some of each. Be sure to consider your income needs, the tax consequences, and how family members will feel about your choice.
Under the annual gift tax exclusion, you can gift up to $15,000 of ownership interests without using up any of your lifetime gift and estate tax exemption. Valuation discounts may further reduce the taxable value of the gift.
With the gift and estate tax exemption approximately doubled through 2025 ($11.4 million for 2019), gift and estate taxes may be less of a concern for some business owners. But others may want to make substantial transfers now to take maximum advantage of the high exemption. What's right for you will depend on the value of your business and your timeline for transferring ownership.
Plan ahead
If you don't have co-owners or want to pass the business to family members, other options include a management buyout, an employee stock ownership plan (ESOP) or a sale to an outsider. Each involves a variety of tax and nontax considerations.
Please contact us at 205-345-9898 to discuss your exit strategy. To be successful, your strategy will require planning well in advance of the transition.
© 2018 Covenant CPA
Thursday, 06 December 2018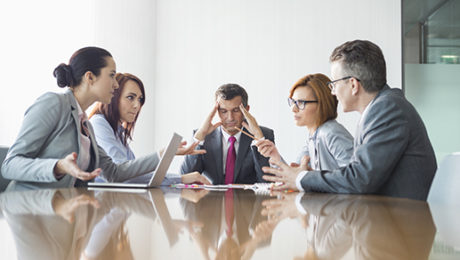 Those who run family-owned businesses often underestimate the need for a succession plan. After all, they say, we're a family business — there will always be a family member here to keep the company going and no one will stand in the way.
Not necessarily. In one all-too-common scenario, two of the owner's children inherit the business and, while one wants to keep the business in the family, the other is eager to sell. Such conflicts can erupt into open combat between heirs and even destroy the company. So, it's important for you, as a family business owner, to create a formal succession plan — and to communicate it well before it's needed.
Talk it out
A good succession plan addresses the death, incapacity or retirement of an owner. It answers questions now about future ownership and any potential sale so that successors don't have to scramble during what can be an emotionally traumatic time.
The key to making any plan work is to clearly communicate it with all stakeholders. Allow your children to voice their intentions. If there's an obvious difference between siblings, resolving that conflict needs to be central to your succession plan.
Balancing interests
Perhaps the simplest option, if you have sufficient assets outside your business, is to leave your business only to those heirs who want to be actively involved in running it. You can leave assets such as investment securities, real estate or insurance policies to your other heirs.
Another option is for the heirs who'd like to run the business to buy out the other heirs. But they'll need capital to do that. You might buy an insurance policy with proceeds that will be paid to the successor on your death. Or, as you near retirement, it may be possible to arrange buyout financing with your company's current lenders.
If those solutions aren't viable, hammer out a temporary compromise between your heirs. In a scenario where they are split about selling, the heirs who want to sell might compromise by agreeing to hold off for a specified period. That would give the other heirs time to amass capital to buy their relatives out or find a new co-owner, such as a private equity investor.
Family comes first
For a family-owned business, family should indeed come first. To ensure that your children or other relatives won't squabble over the company after your death, make a succession plan that will accommodate all your heirs' wishes. We can provide assistance, including helping you divide your assets fairly and anticipating the applicable income tax and estate tax issues. Call us at 205-345-9898.
© 2018 Covenant CPA