In many industries, market conditions move fast. Businesses that don't have their ears to the ground can quickly get left behind. That's just one reason why some of today's savviest companies are establishing so-called "shadow" (or "mirror") boards composed of younger, nonexecutive employees who are on the front lines of changing tastes and lifestyles.
Generational change
Millennials — people who were born between approximately 1981 and 1996 — have been flooding the workplace for years now. Following close behind them is Generation Z, those born around the Millennium and now coming of age a couple of decades later.
Despite this influx of younger minds and ideas, many businesses are still run solely by older boards of directors that, while packed with experience and wisdom, might not stay closely attuned to the latest demographic-driven developments in hiring, product or service development, technology, and marketing.
A shadow board of young employees that meets regularly with the actual board (or management team) can help you overcome this hurdle. Ideally, the two boards mentor each other. The older generation shares their hard-earned lessons on leadership, governance, professionalism and the like, while the younger employees keep the senior board abreast of the latest trends, concerns and communication tools among their cohort.
Other benefits
You also can tap the shadow board for their input on issues that directly affect them. For example, would they welcome a new employee benefit under consideration or regard it as irrelevant? Similarly, you can use the board to "test drive" strategies targeting their generation before you get too far down the road.
And your shadow board can serve as generator of new initiatives and innovations, both employee- and customer-facing. Some companies with shadow boards have ended up overhauling their processes, procedures and even business models based on ideas that first emerged from the younger employees' input.
Another benefit? Shadow boards can keep traditionally job-hopping Millennials from jumping ship. Many are eager to get ahead, often before they're equipped to do so, and they don't hesitate to look elsewhere. Selecting younger employees for a shadow board sends them the message that you see their potential and are invested in grooming them for bigger and better things. It also facilitates succession planning, a practice too many businesses overlook.
The right approach
Don't establish a shadow board just for appearances or without true commitment. That can do more harm than good. Younger generations see lip service for what it is, and word will spread fast if you're ignoring the shadow board or refusing to seriously consider its input. When done right, this innovative effort can pay off in the long run for everyone involved. Our firm can help you further explore the financial and strategic feasibility of the idea.
© 2019 Covenant CPA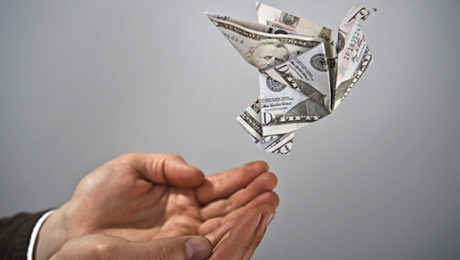 Early revenue recognition has long accounted for a substantial portion of financial statement fraud. By recording revenue early, a dishonest business seller or an employee under pressure to meet financial benchmarks can significantly distort profits. Fortunately, fraud experts have tools to expose such manipulation.
Multiple methods
Early revenue recognition can be accomplished in several ways. A dishonest owner or employee might:
Keep the books open past the end of a period to record more sales,
Deliver product early,
Record revenue before full performance of a contract,
Backdate agreements,
Ship merchandise to undisclosed warehouses and record the shipments as sales, and
Engage in bill-and-hold arrangements.
In this last scenario, a customer agrees to buy merchandise but the company holds the goods until shipment is requested. It and any of these schemes might be carried out by one employee or several in collusion.
Expert strategies
Probably the most obvious marker for early revenue recognition is when a company records a large percentage of its revenue at the end of a given financial period. Significant transactions with unusual payment terms can also be a danger sign. When these or other red flags are unfurled, it's time to investigate.
Fraud experts might compare revenue reported by month and by product line or business segment during the current period with that of earlier, comparable periods. They typically employ software designed to identify unusual or unexpected revenue relationships or transactions.
Reading the signs
If, for example, an expert suspects merchandise is billed before shipment, he or she will look for discrepancies between the quantity of goods shipped and quantity of goods billed. The expert will also examine sales orders, shipping documents and sales invoices; compare prices on invoices with published prices; and note any extensions on sales invoices.
What if the expert suspects merchandise was shipped prematurely? He or she compares the period's shipping costs with those in earlier periods. Significantly higher costs could indicate an early revenue recognition scheme.
The expert also may sample sales invoices for the end of the period and the beginning of the next period to confirm the associated revenues are recorded in the proper period. If phantom sales are suspected, reversed sales in subsequent periods and increased costs for off-site storage may provide evidence of fraud.
Exposure can be fatal
If improper revenue recognition is exposed to the public, the resulting scandal can destroy a company. Contact us immediately if you suspect it or other forms of financial statement fraud.
© 2019 Covenant CPA
Wednesday, 19 December 2018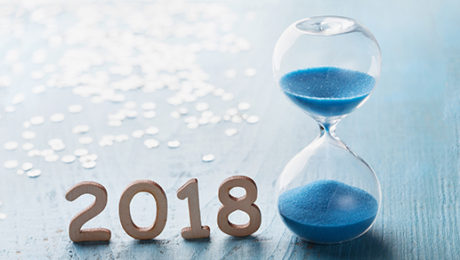 Tax planning is a year-round activity, but there are still some year-end strategies you can use to lower your 2018 tax bill. Here are six last-minute tax moves business owners should consider:
Postpone invoices. If your business uses the cash method of accounting, and it would benefit from deferring income to next year, wait until early 2019 to send invoices. Accrual-basis businesses can defer recognition of certain advance payments for products to be delivered or services to be provided next year.
Prepay expenses. A cash-basis business may be able to reduce its 2018 taxes by prepaying certain expenses — such as lease payments, insurance premiums, utility bills, office supplies and taxes — before the end of the year. Many expenses can be deducted up to 12 months in advance.
Buy equipment. Take advantage of 100% bonus depreciation and Section 179 expensing to deduct the full cost of qualifying equipment or other fixed assets. Under the Tax Cuts and Jobs Act, bonus depreciation, like Sec. 179 expensing, is now available for both new and used assets. Keep in mind that, to deduct the expense on your 2018 return, the assets must be placed in service — not just purchased — by the end of the year.
Use credit cards. What if you'd like to prepay expenses or buy equipment before the end of the year, but you don't have the cash? Consider using your business credit card. Generally, expenses paid by credit card are deductible when charged, even if you don't pay the credit card bill until next year.
Contribute to retirement plans. If you're self-employed or own a pass-through business — such as a partnership, limited liability company or S corporation — one of the best ways to reduce your 2018 tax bill is to increase deductible contributions to retirement plans. Usually, these contributions must be made by year-end. But certain plans — such as SEP IRAs — allow your business to make 2018 contributions up until its tax return due date (including extensions).
Qualify for the pass-through deduction. If your business is a sole proprietorship or pass-through entity, you may qualify for the new pass-through deduction of up to 20% of qualified business income. But if your taxable income exceeds $157,500 ($315,000 for joint filers), certain limitations kick in that can reduce or even eliminate the deduction. One way to avoid these limitations is to reduce your income below the threshold — for example, by having your business increase its retirement plan contributions.
Most of these strategies are subject to various limitations and restrictions beyond what we've covered here, so please consult us before you implement them. We can also offer more ideas for reducing your taxes this year and next. Call us at 205-345-9898.
© 2018 Covenant CPA