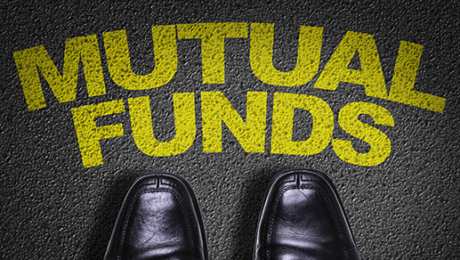 If you invest in mutual funds, be aware of some potential pitfalls involved in buying and selling shares.
Surprise sales
You may already have made taxable "sales" of part of your mutual fund investment without knowing it.
One way this can happen is if your mutual fund allows you to write checks against your fund investment. Every time you write a check against your mutual fund account, you've made a partial sale of your interest in the fund. Thus, except for funds such as money market funds, for which share value remains constant, you may have taxable gain (or a deductible loss) when you write a check. And each such sale is a separate transaction that must be reported on your tax return.
Here's another way you may unexpectedly make a taxable sale. If your mutual fund sponsor allows you to make changes in the way your money is invested — for instance, lets you switch from one fund to another fund — making that switch is treated as a taxable sale of your shares in the first fund.
Recordkeeping
Carefully save all the statements that the fund sends you — not only official tax statements, such as Forms 1099-DIV, but the confirmations the fund sends you when you buy or sell shares or when dividends are reinvested in new shares. Unless you keep these records, it may be difficult to prove how much you paid for the shares, and thus, you won't be able to establish the amount of gain that's subject to tax (or the amount of loss you can deduct) when you sell.
You also need to keep these records to prove how long you've held your shares if you want to take advantage of favorable long-term capital gain tax rates. (If you get a year-end statement that lists all your transactions for the year, you can just keep that and discard quarterly or other interim statements. But save anything that specifically says it contains tax information.)
Recordkeeping is simplified by rules that require funds to report the customer's basis in shares sold and whether any gain or loss is short-term or long-term. This is mandatory for mutual fund shares acquired after 2011, and some funds will provide this to shareholders for shares they acquired earlier, if the fund has the information.
Timing purchases and sales
If you're planning to invest in a mutual fund, there are some important tax consequences to take into account in timing the investment. For instance, an investment shortly before payment of a dividend is something you should generally try to avoid. Your receipt of the dividend (even if reinvested in additional shares) will be treated as income and increase your tax liability. If you're planning a sale of any of your mutual fund shares near year-end, you should weigh the tax and the non-tax consequences in the current year versus a sale in the next year.
Identify shares you sell
If you sell fewer than all of the shares that you hold in the same mutual fund, there are complicated rules for identifying which shares you've sold. The proper application of these rules can reduce the amount of your taxable gain or qualify the gain for favorable long-term capital gain treatment.
Contact us if you'd like to find out more about tax planning for buying and selling mutual fund shares.
© 2020 Covenant CPA
Tuesday, 08 September 2020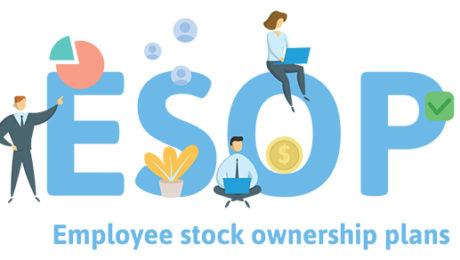 Wouldn't it be great if your employees worked as if they owned the company? An employee stock ownership plan (ESOP) could make this a reality.
Under an ESOP, employee participants take part ownership of the business through a retirement savings arrangement. Meanwhile, the business and its existing owner(s) can benefit from some tax breaks, an extra-motivated workforce and a clearer path to a smooth succession.
How they work
To implement an ESOP, you establish a trust fund and either:
Contribute shares of stock or money to buy the stock (an "unleveraged" ESOP), or
Borrow funds to initially buy the stock, and then contribute cash to the plan to enable it to repay the loan (a "leveraged" ESOP).
The shares in the trust are allocated to individual employees' accounts, often using a formula based on their respective compensation. The business must formally adopt the plan and submit plan documents to the IRS, along with certain forms.
Tax impact
Among the biggest benefits of an ESOP is that contributions to qualified retirement plans (including ESOPs) are typically tax-deductible for employers. However, employer contributions to all defined contribution plans, including ESOPs, are generally limited to 25% of covered payroll. But C corporations with leveraged ESOPs can deduct contributions used to pay interest on the loans. That is, the interest isn't counted toward the 25% limit.
Dividends paid on ESOP stock passed through to employees or used to repay an ESOP loan may be tax-deductible for C corporations, so long as they're reasonable. Dividends voluntarily reinvested by employees in company stock in the ESOP also are usually deductible by the business. (Employees, however, should review the tax implications of dividends.)
In another potential benefit, shareholders in some closely held C corporations can sell stock to the ESOP and defer federal income taxes on any gains from the sales, with several stipulations. One is that the ESOP must own at least 30% of the company's stock immediately after the sale. In addition, the sellers must reinvest the proceeds (or an equivalent amount) in qualified replacement property securities of domestic operation corporations within a set period.
Finally, when a business owner is ready to retire or otherwise depart the company, the business can make tax-deductible contributions to the ESOP to buy out the departing owner's shares or have the ESOP borrow money to buy the shares.
Risks to consider
An ESOP's tax impact for entity types other than C corporations varies somewhat from what we've discussed here. And while these plans do offer many potential benefits, they also present risks such as complexity of setup and administration and a strain on cash flow in some situations. Please contact us to discuss further. We can help you determine whether an ESOP would make sense for your business.
© 2020 Covenant CPA