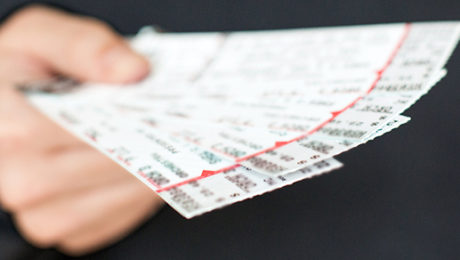 Concert, sporting and other event tickets can go for astronomical prices — when they're even available. Hoping to find reasonably priced tickets (or to find tickets at all), many consumers turn to the online resale market. But while most resale transactions are legitimate, some involve ticket scammers. Buy from one of these sellers and you may end up with stolen or counterfeit tickets.
Playing defense
Ticket scams generally succeed because they exploit a common desire to bag a bargain or gain access to something that isn't easily obtainable. But you can avoid getting tricked. Here's how:
Buy direct. Whenever possible, buy first-release or secondary market tickets from the event's official ticketing agent. The ticket may cost more, but buying from a reputable agent comes with peace of mind.
Look out for crooks. Ticket scammers often use spam email and fake websites to impersonate legitimate ticketing agents. Don't click on links contained in unsolicited emails and don't buy tickets from sites until you've researched their authenticity. Plug the ticket agent's name into search engines and look at the agent's social media accounts. Pay close attention to how the agent interacts with customers and handles disputes.
Ask questions. When buying from individuals, ask them to disclose how they received the tickets and why they want to sell them. If their story sounds suspicious, look elsewhere.
Verifying and reporting
It's only when they're turned away on game or concert day that many ticket scam victims learn they've been conned. So if you have any doubts about your tickets' legitimacy, call or present them at the venue's box office for confirmation as early as possible.
And if you've indeed been sold stolen or counterfeit tickets, notify law enforcement and report the incident to the Federal Trade Commission. You may not get your money back, but you'll help prevent criminals from fleecing other unsuspecting ticket buyers. You can protect yourself from losing money on ticket scams by buying tickets only from agents that accept credit cards. In the event of fraud, most credit card issuers will refund the cost of your tickets and pursue collection with the seller. Contact us at 205-345-9898.
© 2019 Covenant CPA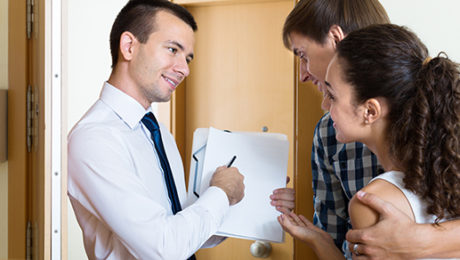 Deregulation of the energy industry was intended to give consumers a choice of electricity and natural gas providers — and an opportunity to save money. But many homeowners in deregulated states are receiving higher energy bills thanks to deceptive, and even fraudulent, door-to-door sales practices.
Deception and fraud
Not all states have deregulated. If yours has, you probably know it because you've received mailings, phone calls and sales rep visits from companies asking you to switch from your current provider. In most cases, traditional utilities continue to transmit the energy; the new providers, offering discounts and other incentives, deliver it to customers.
Many such offers are legitimate and can potentially save you money. But others are deceptive, designed to get you to agree to switching without a full understanding of the terms. For example, a company may offer an attractive introductory rate that becomes outrageously high after the introductory period ends. These companies usually ask you to sign a long-term contract, and getting out of one is likely to involve cancellation fees and a lot of hassle.
Then there are the cases of outright fraud. In the most common scam, slamming, a salesperson claims to represent your current utility company and tells you that there's a problem with your account. The rep asks to see a current bill to "straighten out" the issue. Instead, the crooked rep copies down your account number and uses it to change your provider, claiming that you requested the switch. You may not even notice you've been conned until your bills suddenly skyrocket.
Prevention starts with knowledge
As with all consumer choices, a little knowledge can go a long way. First, find out what company currently delivers and provides energy to your home. Then learn which providers operate in your city by visiting the American Coalition of Competitive Energy Suppliers site at http://competitiveenergy.org or by contacting your state's utility regulatory commission.
If someone comes to your door purporting to represent one of these companies, ask to see a business card and personal ID. Before inviting the rep into your home, call his or her office to confirm the individual's identity.
Even if an offer seems above-board, never provide a door-to-door rep with:
A utility bill containing your account number,
Payment information such as credit card numbers, or
Personal information such as your Social Security number.
A legitimate alternative energy salesperson should be willing to leave materials so you can review them at your leisure and research your options. Be particularly suspicious of any high-pressure tactics such as special rates if you "sign today." And, of course, if a rep makes threats or simply makes you uncomfortable, shut the door and call the police. Call us for more at 205-345-9898.
© 2019 Covenant CPA
Wednesday, 19 December 2018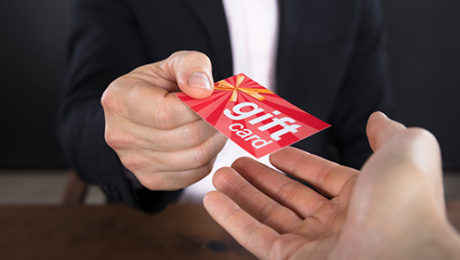 Gift cards offer businesses a convenient way to reward employees and thank customers. However, as the FBI recently warned, gift card scams specifically targeting companies are on the rise. Since January 2017, losses from such fraud schemes have surpassed $1 million. Here's what you need to know to avoid being cheated.
Anatomy of a scam
Fraudsters use classic "spoofing" strategies to execute what law enforcement terms Business Internet Compromise (BIC) scams. They email or text an employee, claiming to be someone who can authorize gift card expenditures, such as the company's CEO or HR director.
Messages typically instruct the employee to purchase gift cards for the executive to give as gifts or to use for office expenses, such as holiday party supplies. The employee is told to send the gift card information, including card numbers and PINs, back to the "executive" (in reality, the scammer) who then cashes out the cards' value. By the time the business catches on, it's already too late to recover the stolen funds.
All companies are vulnerable to this type of fraud. But certain sectors seem to be at increased risk, including real estate, legal, medical, and distribution and supply businesses, as well as nonprofit organizations.
Simple steps
Prevention starts with education. Inform employees about the scam and ask them to be on the lookout for emails or texts that ask them to buy multiple gift cards on someone else's behalf. They should be particularly suspicious if the email urges them to act quickly or to reply with the gift card numbers and PINs.
To be on the safe side, require employees to follow up on any electronically delivered purchasing request with a phone call to the requesting party. And to reduce the chance that employees will receive spoofed emails, ensure that your network security is robust and up to date.
Report and control
The FBI asks businesses to report BIC gift card incidents to its Internet Crime Complaint Center at www.ic3.gov. Also, contact us at 205-345-9898. We can help you implement strong internal controls to prevent fraudsters from taking advantage of unsuspecting employees.
© 2018 Covenant CPA