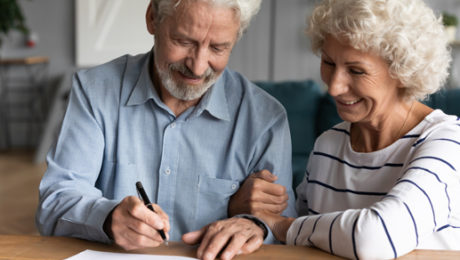 The annual gift tax exclusion allows you to transfer up to $15,000 per beneficiary gift-tax-free for 2020, without tapping your lifetime gift and estate tax exemption. And you can double the exclusion to $30,000 per beneficiary if you elect to split the gifts with your spouse.
It's important to understand the rules surrounding gift-splitting to avoid unintended — and potentially costly — consequences.
Understanding the pitfalls
Common mistakes made when splitting gifts include:
Failing to make the election. To elect to split gifts, the donor must file a gift tax return and the nondonor must consent by checking a box on the return and signing it or, if a gift exceeds $30,000, filing his or her own gift tax return. Once you make the election, you must split all gifts to third parties for the year.
Splitting gifts with a noncitizen. To be eligible for gift-splitting, one spouse must be a U.S. citizen.
Divorcing and remarrying. To split gifts, you must be married at the time of the gift. You're ineligible for gift-splitting if you divorce and either spouse remarries during the calendar year in which the gift was made.
Gifting a future interest. Gift-splitting can be used only for present interests. So, a gift in trust qualifies only if the beneficiary receives a present interest — for example, by providing the beneficiary with so-called Crummeywithdrawal rights.
Benefiting your spouse. Gift-splitting is ineffective if you make the gift to your spouse, rather than a third party; if you give your spouse a general power of appointment over the gifted property; or if your spouse is a potential beneficiary of the gift. For example, if you make a gift to a trust of which your spouse is a beneficiary, gift-splitting is prohibited unless the chances your spouse will benefit are extremely remote.
Be aware that, if you die within three years of splitting a gift, some of the tax benefits may be lost.
Extended gift tax return deadline is approaching
Remember that when you elect to split gifts with your spouse, you, the donor, must file a gift tax return and your spouse, the nondonor, must consent by checking a box on the return and signing it. Bear in mind that because of the COVID-19 pandemic, the IRS extended the gift tax filing deadline to July 15, 2020, so now is the time to act. Contact us with any questions regarding making gifts.
© 2020 Covenant CPA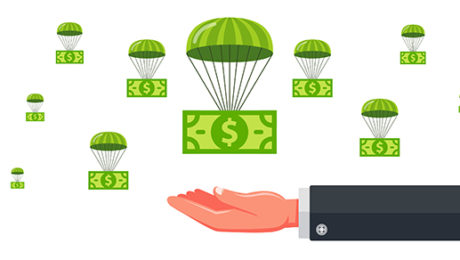 As you may have heard, the Coronavirus Aid, Relief and Economic Security (CARES) Act allows "qualified" people to take certain "coronavirus-related distributions" from their retirement plans without paying tax.
So how do you qualify? In other words, what's a coronavirus-related distribution?
Early distribution basics
In general, if you withdraw money from an IRA or eligible retirement plan before you reach age 59½, you must pay a 10% early withdrawal tax. This is in addition to any tax you may owe on the income from the withdrawal. There are several exceptions to the general rule. For example, you don't owe the additional 10% tax if you become totally and permanently disabled or if you use the money to pay qualified higher education costs or medical expenses
New exception
Under the CARES Act, you can take up to $100,000 in coronavirus-related distributions made from an eligible retirement plan between January 1 and December 30, 2020. These coronavirus-related distributions aren't subject to the 10% additional tax that otherwise generally applies to distributions made before you reach age 59½.
What's more, a coronavirus-related distribution can be included in income in installments over a three-year period, and you have three years to repay it to an IRA or plan. If you recontribute the distribution back into your IRA or plan within three years of the withdrawal date, you can treat the withdrawal and later recontribution as a totally tax-free rollover.
In new guidance (Notice 2020-50) the IRS explains who qualifies to take a coronavirus-related distribution. A qualified individual is someone who:
Is diagnosed (or whose spouse or dependent is diagnosed) with COVID-19 after taking a test approved by the Centers for Disease Control and Prevention (including a test authorized under the Federal Food, Drug, and Cosmetic Act); or
Experiences adverse financial consequences as a result of certain events. To qualify under this test, the individual (or his or her spouse or member of his or her household sharing his or her principal residence) must:

Be quarantined, be furloughed or laid off, or have work hours reduced due to COVID-19;
Be unable to work due to a lack of childcare because of COVID-19;
Experience a business that he or she owns or operates due to COVID-19 close or have reduced hours;
Have pay or self-employment income reduced because of COVID-19; or
Have a job offer rescinded or start date for a job delayed due to COVID-19.
Favorable rules
As you can see, the rules allow many people — but not everyone — to take retirement plan distributions under the new exception. If you decide to take advantage of it, be sure to keep good records to show that you qualify. Be careful: You'll be taxed on the coronavirus-related distribution amount that you don't recontribute within the three-year window. But you won't have to worry about owing the 10% early withdrawal penalty if you're under 59½. Other rules and restrictions apply. Contact us if you have questions or need assistance.
© 2020 Covenant CPA
Wednesday, 14 November 2018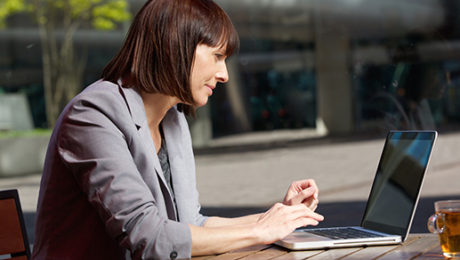 If you're an executive or other key employee, your employer may offer you a nonqualified deferred compensation (NQDC) plan. As the name suggests, NQDC plans pay employees in the future for services currently performed. The plans allow deferral of the income tax associated with the compensation.
But to receive this attractive tax treatment, NQDC plans must meet many requirements. One is that employees must make the deferral election before the year they perform the services for which the compensation is earned. So, if you wish to defer part of your 2019 compensation, you generally must make the election by the end of 2018.
NQDC plans vs. qualified plans
NQDC plans differ from qualified plans, such as 401(k)s, in that:
NQDC plans can favor highly compensated employees,
Although your income tax liability can be deferred, your employer can't deduct the NQDC until you recognize it as income, and
Any NQDC plan funding isn't protected from your employer's creditors.
While some rules are looser for NQDC plans, there are also many rules that apply to them that don't apply to qualified plans.
2 more NQDC rules
In addition to the requirement that deferral elections be made before the start of the year, there are two other important NQDC rules to be aware of:
1. Distributions. Benefits must be paid on a specified date, according to a fixed payment schedule or after the occurrence of a specified event — such as death, disability, separation from service, change in ownership or control of the employer, or an unforeseeable emergency.
2. Elections to make certain changes. The timing of benefits can be delayed but not accelerated. Elections to change the timing or form of a payment must be made at least 12 months in advance. Also, new payment dates must be at least five years after the date the payment would otherwise have been made.
Be aware that the penalties for noncompliance with NQDC rules can be severe: You can be taxed on plan benefits at the time of vesting, and a 20% penalty and interest charges also may apply. So if you're receiving NQDC, check with your employer to make sure it's addressing any compliance issues.
No deferral of employment tax
Another important NQDC tax issue is that employment taxes are generally due when services are performed or when there's no longer a substantial risk of forfeiture, whichever is later. This is true even though the compensation isn't actually paid or recognized for income tax purposes until later years.
So your employer may withhold your portion of the tax from your salary or ask you to write a check for the liability. Or your employer might pay your portion, in which case you'll have additional taxable income.
Next steps
Questions about NQDC — or other executive comp, such as incentive stock options or restricted stock? Contact us. We can answer them and help you determine what, if any, steps you need to take before year end to defer taxes and avoid interest and penalties. Call us at 205-345-9898.
© 2018 Covenant CPA