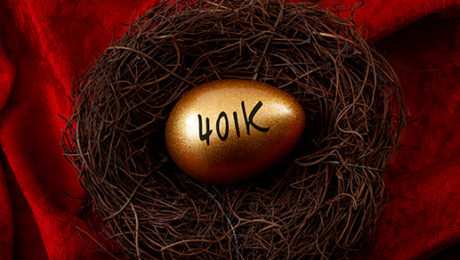 Contributing to a tax-advantaged retirement plan can help you reduce taxes and save for retirement. If your employer offers a 401(k) or Roth 401(k) plan, contributing to it is a smart way to build a substantial sum of money.
If you're not already contributing the maximum allowed, consider increasing your contribution rate. Because of tax-deferred compounding (tax-free in the case of Roth accounts), boosting contributions can have a major impact on the size of your nest egg at retirement.
With a 401(k), an employee makes an election to have a certain amount of pay deferred and contributed by an employer on his or her behalf to the plan. The contribution limit for 2020 is $19,500. Employees age 50 or older by year end are also permitted to make additional "catch-up" contributions of $6,500, for a total limit of $26,000 in 2020.
The IRS recently announced that the 401(k) contribution limits for 2021 will remain the same as for 2020.
If you contribute to a traditional 401(k)
A traditional 401(k) offers many benefits, including:
Contributions are pretax, reducing your modified adjusted gross income (MAGI), which can also help you reduce or avoid exposure to the 3.8% net investment income tax.
Plan assets can grow tax-deferred — meaning you pay no income tax until you take distributions.
Your employer may match some or all of your contributions pretax.
If you already have a 401(k) plan, take a look at your contributions. Try to increase your contribution rate to get as close to the $19,500 limit (with an extra $6,500 if you're age 50 or older) as you can afford. Keep in mind that your paycheck will be reduced by less than the dollar amount of the contribution, because the contributions are pretax — so, income tax isn't withheld.
If you contribute to a Roth 401(k)
Employers may also include a Roth option in their 401(k) plans. If your employer offers this, you can designate some or all of your contributions as Roth contributions. While such contributions don't reduce your current MAGI, qualified distributions will be tax-free.
Roth 401(k) contributions may be especially beneficial for higher-income earners, because they don't have the option to contribute to a Roth IRA. Your ability to make a Roth IRA contribution for 2021 will be reduced if your adjusted gross income (AGI) in 2021 exceeds:
$198,000 (up from $196,000 for 2020) for married joint-filing couples, or
$125,000 (up from $124,000 for 2020) for single taxpayers.
Your ability to contribute to a Roth IRA in 2021 will be eliminated entirely if you're a married joint filer and your 2021 AGI equals or exceeds $208,000 (up from $206,000 for 2020). The 2021 cutoff for single filers is $140,000 or more (up from $139,000 for 2020).
The best mix
Contact us if you have questions about how much to contribute or the best mix between traditional and Roth 401(k) contributions. We can discuss the tax and retirement-saving strategies in your situation.
© 2020 Covenant CPA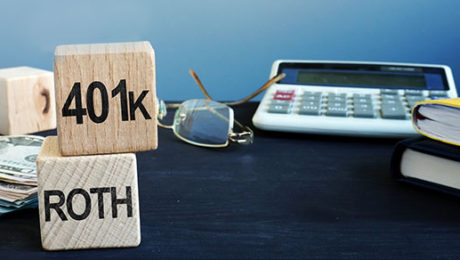 Roth 401(k) accounts have been around for 13 years now. Studies show that more employers are offering them each year. A recent study by the Plan Sponsor Council of America (PSCA) found that Roth 401(k)s are now available at 70% of employer plans, up from 55.6% of plans in 2016.
However, despite the prevalence of employers offering Roth 401(k)s, most employees aren't choosing to contribute to them. The PSCA found that only 20% of participants who have access to a Roth 401(k) made contributions to one in 2017. Perhaps it's because they don't understand them.
If you offer a Roth 401(k) or you're considering one, educate your employees about the accounts to boost participation.
A 401(k) with a twist
As the name implies, these plans are a hybrid — taking some characteristics from Roth IRAs and some from employer-sponsored 401(k)s.
An employer with a 401(k), 403(b) or governmental 457(b) plan can offer designated Roth 401(k) accounts.
As with traditional 401(k)s, eligible employees can elect to defer part of their salaries to Roth 401(k)s, subject to annual limits. The employer may choose to provide matching contributions. For 2019, a participating employee can contribute up to $19,000 ($25,000 if he or she is age 50 or older) to a Roth 401(k). The most you can contribute to a Roth IRA for 2019 is $6,000 ($7,000 for those age 50 or older).
Note: The ability to contribute to a Roth IRA is phased out for upper-income taxpayers, but there's no such restriction for a Roth 401(k).
The pros and cons
Unlike with traditional 401(k)s, contributions to employees' accounts are made with after-tax dollars, instead of pretax dollars. Therefore, employees forfeit a key 401(k) tax benefit. On the plus side, after an initial period of five years, "qualified distributions" are 100% exempt from federal income tax, just like qualified distributions from a Roth IRA. In contrast, regular 401(k) distributions are taxed at ordinary-income rates, which are currently up to 37%.
In general, qualified distributions are those:
Made after a participant reaches age 59½, or
Made due to death or disability.
Therefore, you can take qualified Roth 401(k) distributions in retirement after age 59½ and pay no tax, as opposed to the hefty tax bill that may be due from traditional 401(k) payouts. And unlike traditional 401(k)s, which currently require retirees to begin taking required minimum distributions after age 70½, Roth 401(k)s have no mandate to take withdrawals.
Not for everyone
A Roth 401(k) is more beneficial than a traditional 401(k) for some participants, but not all. For example, it may be valuable for employees who expect to be in higher federal and state tax brackets in retirement. Contact us if you have questions about adding a Roth 401(k) to your benefits lineup at 205-345-9898 and info@covenantcpa.com.
© 2019 CovenantCPA