Thursday, 16 January 2020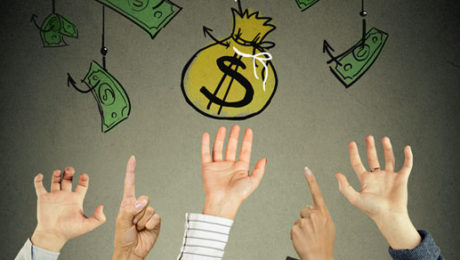 A Small Business Administration (SBA) loan can make big things happen for your small company. But the agency's loan program is sometimes abused by con artists who know that many small business owners have little experience applying for financing and are, therefore, vulnerable to scams. Here's what you should know.
Background on SBA products
The SBA provides various financing options with favorable terms and greater flexibility to small businesses and start-ups. It doesn't disburse loans directly but gives lenders federal guarantees and backing to reduce lending risk. Individual businesses must themselves make arrangements with financial institutions that make loans.
Three key SBA programs are:
1. SBA 7(a) loans. This is the flagship product. It typically frees up working capital needed to acquire equipment, real estate or inventory.
2. Microloans. This program is more targeted. Smaller amounts are disbursed quickly to address short-term needs.
3. SBA 504 loans. This program is commonly used for commercial real estate purposes, such as the cost of buildings, land, equipment and renovations.
Look for red flags
If you're applying for one of these types of loans, how can you avoid becoming a fraud victim? The government warns small business owners to be wary of companies offering to help them secure money from an SBA program. In particular, watch out for services that charge exorbitant fees or that guarantee you'll get a loan if you work with them. In general, legitimate services don't charge upfront fees to broker loans, perform credit checks or "process" applications. So if you're asked to pay, walk away.
Fraud perpetrators also might claim that your business will be issued a forfeiture letter making it ineligible for any SBA funding if you don't use their services. High-pressure sales tactics, such as threats or limited-time offers, are reliable indicators that you're dealing with a fraudster. One way to verify suspicious claims is to call the SBA yourself.
Other bad actors may not ask for money at all. They're simply after personal information that will enable them to steal your identity or access financial accounts. Don't provide your Social Security number, bank account information or credit card information to any unsolicited caller or emailer.
Choose assistance carefully
Of course, many reputable businesses help companies apply for SBA loans — and they can make the process easier. But be sure to investigate the reputation of any business that contacts you. Better yet, ask trusted advisors or other small business owners for referrals.
© 2020 Covenant CPA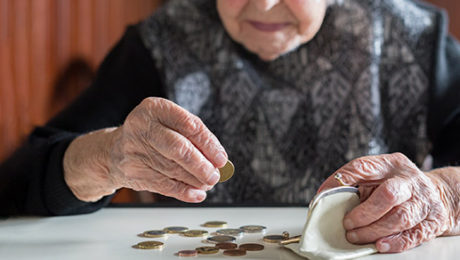 It's one of the most difficult types of fraud to unearth. But it doesn't directly affect businesses or the average consumer — in large part because its victims rarely report it. In fact, they're often prevented from doing so by perpetrators.
What is it? Financial abuse of seniors, or elder fraud. Many thousands of Americans are victimized each year and some observers fear these crimes are becoming more widespread. But you can help put a stop to elder fraud. Learn the signs and, as the saying goes, if you see something, say something.
Vulnerable targets
Older individuals with retirement savings, accumulated home equity and other significant assets make appealing targets for unscrupulous family members, caregivers, financial advisors, fiduciaries and scam artists who insinuate themselves into their victims' lives. Seniors could be at risk due to isolation, cognitive decline, physical disability or health problems. Even the recent loss of a spouse can make an otherwise discerning individual unusually vulnerable.
Exact statistics on elder financial abuse are hard to come by, largely because victims hesitate to report it out of fear of their abusers or embarrassment. But various studies estimate that the percentage of the elderly who have experienced financial exploitation in the past 12 months is between 2.7% and 6.6%. Although there's no reliable national estimate of the financial losses suffered by victims, one study concluded that financially abused seniors in New York state alone lose approximately $110 million annually.
Red flags
There are many red flags associated with the financial exploitation of vulnerable seniors. If you notice that an individual seems fearful or submissive toward a guardian or that a caregiver prevents the elder from speaking for him- or herself, start asking questions. For example, has the elder recently authorized a change in financial management, such as who has power of attorney? Or does the senior:
Have a new guardian or caregiver who conducts financial transactions, such as cash withdrawals, on his or her behalf?
Seem unusually reluctant to discuss financial matters?
Appear unable or unwilling to handle basic financial responsibilities such as paying bills or reviewing financial statements?
If you can gain access to the elder's financial records, look for frequent large withdrawals (particularly daily maximum currency withdrawals from ATMs), insufficient fund notices, uncharacteristic attempts to wire large sums of money, and recently closed accounts. Any of these could suggest financial fraud or abuse.
Do your part
If you have vulnerable elderly relatives, friends or neighbors, do your part to protect them from fraud and exploitation. Report any concerns to law enforcement or your municipality's senior services division. And if you're a family member, consider engaging a forensic accounting expert to perform a thorough investigation.
© 2019 Covenant CPA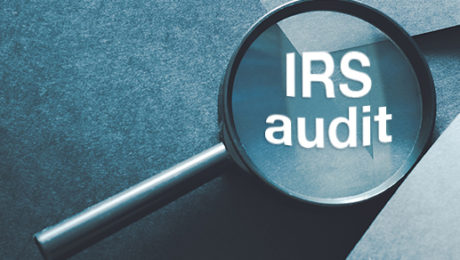 Many business owners ask: How can I avoid an IRS audit? The good news is that the odds against being audited are in your favor. In fiscal year 2018, the IRS audited approximately 0.6% of individuals. Businesses, large corporations and high-income individuals are more likely to be audited but, overall, audit rates are historically low.
There's no 100% guarantee that you won't be picked for an audit, because some tax returns are chosen randomly. However, completing your returns in a timely and accurate fashion with our firm certainly works in your favor. And it helps to know what might catch the attention of the IRS.
Audit red flags
A variety of tax-return entries may raise red flags with the IRS and may lead to an audit. Here are a few examples:
Significant inconsistencies between previous years' filings and your most current filing,
Gross profit margin or expenses markedly different from those of other businesses in your industry, and
Miscalculated or unusually high deductions.
Certain types of deductions may be questioned by the IRS because there are strict recordkeeping requirements for them • for example, auto and travel expense deductions. In addition, an owner-employee salary that's inordinately higher or lower than those in similar companies in his or her location can catch the IRS's eye, especially if the business is structured as a corporation.
How to respond
If you're selected for an audit, you'll be notified by letter. Generally, the IRS won't make initial contact by phone. But if there's no response to the letter, the agency may follow up with a call.
Many audits simply request that you mail in documentation to support certain deductions you've taken. Others may ask you to take receipts and other documents to a local IRS office. Only the harshest version, the field audit, requires meeting with one or more IRS auditors. (Note: Ignore unsolicited email messages about an audit. The IRS doesn't contact people in this manner. These are scams.)
Keep in mind that the tax agency won't demand an immediate response to a mailed notice. You'll be informed of the discrepancies in question and given time to prepare. You'll need to collect and organize all relevant income and expense records. If any records are missing, you'll have to reconstruct the information as accurately as possible based on other documentation.
If the IRS chooses you for an audit, our firm can help you:
Understand what the IRS is disputing (it's not always crystal clear),
Gather the specific documents and information needed, and
•Respond to the auditor's inquiries in the most expedient and effective manner.
Don't panic if you're contacted by the IRS. Many audits are routine. By taking a meticulous, proactive approach to how you track, document and file your company's tax-related information, you'll make an audit much less painful and even decrease the chances that one will happen in the first place.
© 2019 Covenant CPA