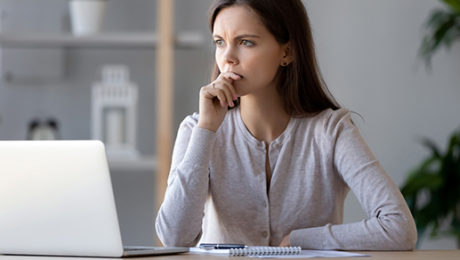 When it comes to estate planning, trusts are appealing for many reasons. They can enable you to hold and transfer assets for beneficiaries, avoid probate and reduce estate tax exposure. But they can be complicated to set up. One of the major decisions you'll need to make when establishing a trust is who will act as your trustee. As the name implies, this individual or financial institution must be above reproach. But that's just one quality of many that your trustee requires.
Both mundane and significant duties
Trustees have significant legal responsibilities, primarily related to administering the trust for the benefit of beneficiaries according to the terms of the trust document. But the role can require many different types of tasks. For example, even if a tax expert is engaged to prepare tax returns, the trustee is responsible for ensuring that they're completed and filed correctly and on time.
One of the more challenging trustee duties is to accurately account for investments and distributions. When funds are distributed to cover a beneficiary's education expenses, for example, the trustee should record both the distribution and the expenses covered by it. Beneficiaries are allowed to request an accounting of the transactions at any time.
The trustee needs to invest assets within the trust reasonably, prudently and for the long-term benefit of beneficiaries. And trustees must avoid conflicts of interest — that is, they can't act for personal gain when managing the trust.
Finally, trustees must be impartial. They may need to decide between competing interests, while still acting within the terms of the trust document.
A tall order
Several qualities help make someone an effective trustee, including:
A solid understanding of tax and trust law,
Investment management experience,
Bookkeeping skills,
Integrity and honesty, and
The ability to work with all beneficiaries objectively and impartially.
And because some trusts continue for generations, trustees may need to be available for an extended period. For this reason, many people name a financial institution or professional advisor, rather than a friend or family member, as trustee.
Naming a friend or family member as a trustee may seem appealing because it appears to be a way to reduce or avoid the fees associated with an institutional trustee. But it's important to recognize that taking on the responsibilities of a trustee requires an investment of time, energy and expertise, and that trustees deserve compensation. Even if trust documents don't provide a fee for the trustee, many states allow for a "reasonable fee." Before engaging a trustee, make sure you understand what services are included in the fee. But it's generally not a good idea to try to avoid paying a trustee fee.
Consider all options
Naming a trustee is an important decision, as this person or institution will be responsible for carrying out the terms outlined in the trust documents. We can help you weigh the options available to you.
© 2019 Covenant CPA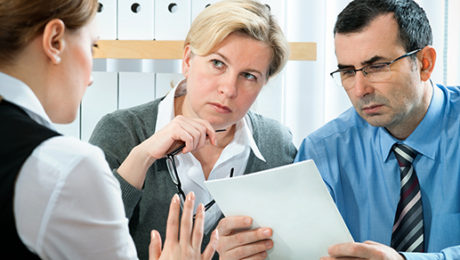 Estate planning aims to help individuals achieve several important goals — primary among them, transferring wealth to loved ones at the lowest possible tax cost. However, if you have creditors, you need to be aware of how fraudulent transfer laws can affect your estate plan. Creditors could potentially challenge your gifts, trusts or other estate planning strategies as fraudulent transfers.
Creditor challenges
Most states have adopted the Uniform Fraudulent Transfer Act (UFTA). The act allows creditors to challenge transfers involving two types of fraud.
The first is actual fraud. This means making a transfer or incurring an obligation "with actual intent to hinder, delay or defraud any creditor," including current creditors and probable future creditors.
The second type is constructive fraud. This is a more significant risk for most people because it doesn't involve intent to defraud. Under UFTA, a transfer or obligation is constructively fraudulent if you made it without receiving a reasonably equivalent value in exchange for the transfer or obligation and you either were insolvent at the time or became insolvent as a result of the transfer or obligation.
"Insolvent" means that the sum of your debts is greater than all of your assets, at a fair valuation. You're presumed to be insolvent if you're not paying your debts as they become due. Generally, constructive fraud rules protect only present creditors — those whose claims arose before the transfer was made or obligation incurred.
Avoid mistakes
When it comes to actual fraud, just because you weren't purposefully trying to defraud creditors doesn't mean you're safe. A court can't read your mind, and it will consider the surrounding facts and circumstances to determine whether a transfer involves fraudulent intent. So before you make gifts or place assets in a trust, consider how a court might view the transfer.
Constructive fraud is risky because of the definition of insolvency and the nature of making gifts. When you make a gift, either outright or in trust, you don't receive reasonably equivalent value in exchange. So if you're insolvent at the time, or the gift you make renders you insolvent, you've made a constructively fraudulent transfer. This means a creditor could potentially undo the transfer.
To avoid this risk, calculate your net worth carefully before making substantial gifts. We can help you do this. Even if you're not having trouble paying your debts, it's possible you might meet the technical definition of insolvency.
Finally, remember that fraudulent transfer laws vary from state to state. So you should consult an attorney about the law where you live. Call us today at 205-345-9898.
© 2018 Covenant CPA
Thursday, 13 December 2018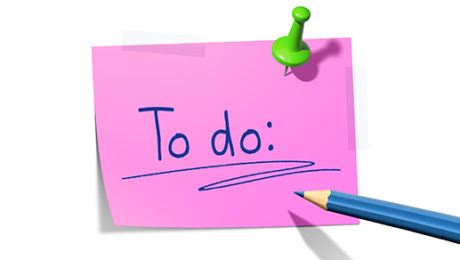 With the dawn of 2019 on the near horizon, here's a quick list of tax and financial to-dos you should address before 2018 ends:
Check your FSA balance. If you have a Flexible Spending Account (FSA) for health care expenses, you need to incur qualifying expenses by December 31 to use up these funds or you'll potentially lose them. (Some plans allow you to carry over up to $500 to the following year or give you a 2½-month grace period to incur qualifying expenses.) Use expiring FSA funds to pay for eyeglasses, dental work or eligible drugs or health products.
Max out tax-advantaged savings. Reduce your 2018 income by contributing to traditional IRAs, employer-sponsored retirement plans or Health Savings Accounts to the extent you're eligible. (Certain vehicles, including traditional and SEP IRAs, allow you to deduct contributions on your 2018 return if they're made by April 15, 2019.)
Take RMDs. If you've reached age 70½, you generally must take required minimum distributions (RMDs) from IRAs or qualified employer-sponsored retirement plans before the end of the year to avoid a 50% penalty. If you turned 70½ this year, you have until April 1, 2019, to take your first RMD. But keep in mind that, if you defer your first distribution, you'll have to take two next year.
Consider a QCD. If you're 70½ or older and charitably inclined, a qualified charitable distribution (QCD) allows you to transfer up to $100,000 tax-free directly from your IRA to a qualified charity and to apply the amount toward your RMD. This is a big advantage if you wouldn't otherwise qualify for a charitable deduction (because you don't itemize, for example).
Use it or lose it. Make the most of annual limits that don't carry over from year to year, even if doing so won't provide an income tax deduction. For example, if gift and estate taxes are a concern, make annual exclusion gifts up to $15,000 per recipient. If you have a Coverdell Education Savings Account, contribute the maximum amount you're allowed.
Contribute to a Sec. 529 plan. Sec. 529 prepaid tuition or college savings plans aren't subject to federal annual contribution limits and don't provide a federal income tax deduction. But contributions may entitle you to a state income tax deduction (depending on your state and plan).
Review withholding. The IRS cautions that people with more complex tax situations face the possibility of having their income taxes underwithheld due to changes under the Tax Cuts and Jobs Act. Use its withholding calculator (available at irs.gov) to review your situation. If it looks like you could face underpayment penalties, increase withholdings from your or your spouse's wages for the remainder of the year. (Withholdings, unlike estimated tax payments, are treated as if they were paid evenly over the year.)
For assistance with these and other year-end planning ideas, please contact us at 205-345-9898.
© 2018 Covenant CPA