Thursday, 24 September 2020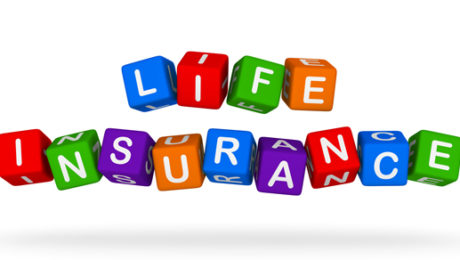 Generally, the proceeds of your life insurance policy are included in your taxable estate. You can remove them by transferring ownership of the policy, but there's a catch: If you wait too long, your intentions may be defeated. Essentially, if ownership of the policy is transferred within three years of your death, the proceeds revert to your taxable estate.
Eliminating "incidents of ownership"
The proceeds of a life insurance policy are subject to federal estate tax if you retain any "incidents of ownership" in the policy. For example, you're treated as having incidents of ownership if you have the right to:
Designate or change the policy's beneficiary,
Borrow against the policy or pledge any cash reserve,
Surrender, convert or cancel the policy, or
Select a payment option for the beneficiary.
You can eliminate these incidents of ownership by transferring your policy. But first you need to determine who the new owner should be. To choose the best owner, consider why you want the insurance, such as to replace income, to provide liquidity or to transfer wealth to your heirs.
Understanding the ILIT option
An irrevocable life insurance trust (ILIT) can be one of the best ownership alternatives. Typically, if you transfer complete ownership of, and responsibility for, the policy to an ILIT, the policy will ― subject to the three years mentioned above ― be excluded from your estate. You'll need to designate a trustee to handle the administrative duties. It might be a family member, a friend or a professional. Should you need any additional life insurance protection, it would work best if it were acquired by the ILIT from the outset.
An ILIT can also help you accomplish other estate planning objectives. It might be used to keep assets out of the clutches of creditors or to protect against spending sprees of your relatives. Also keep in mind that, as long as the policy has a named beneficiary, which in the case of an ILIT would be the ILIT itself, the proceeds of the life insurance policy won't have to pass through probate.
The sooner, the better
If transferring ownership of your life insurance policy is right for you, the sooner you make the transfer, the better. Contact us with any questions regarding life insurance in your estate plan or ILITs.
© 2020 Covenant CPA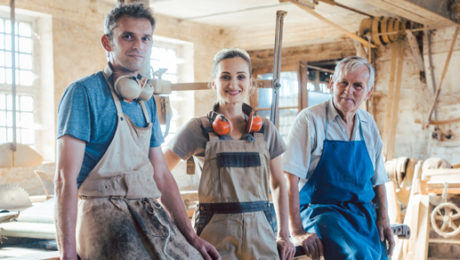 Transferring a family business to the next generation requires a delicate balancing act. Estate and succession planning strategies aren't always compatible, and family members often have conflicting interests. By starting early and planning carefully, however, it's possible to resolve these conflicts and transfer the business in a tax-efficient manner.
Ownership vs. management succession
One reason transferring a family business is such a challenge is the distinction between ownership and management succession. From an estate planning perspective, transferring assets to the younger generation as early as possible allows you to remove future appreciation from your estate, minimizing estate taxes. However, you may not be ready to hand over the reins of your business or you may feel that your children aren't yet ready to take over.
There are several ways owners can transfer ownership without immediately giving up control, including:
Using a family limited partnership (FLP),
Transferring nonvoting stock, or
Establishing an employee stock ownership plan.
Another reason to separate ownership and management succession is to deal with family members who aren't involved in the business. It's not unusual for a family business owner to have substantially all of his or her wealth tied up in the business.
Providing heirs outside the business with nonvoting stock or other equity interests that don't confer control can be an effective way to share the wealth with them while allowing those who work in the business to take over management.
Conflicting financial needs
Another challenge presented by family businesses is that the older and younger generations may have conflicting financial needs. Fortunately, strategies are available to generate cash flow for the owner while minimizing the burden on the next generation. They include:
An installment sale. This provides liquidity for the owner while improving the chances that the younger generation's purchase can be funded by cash flows from the business. Plus, so long as the price and terms are comparable to arm's-length transactions between unrelated parties, the sale shouldn't trigger gift or estate taxes.
A grantor retained annuity trust (GRAT). By transferring business interests to a GRAT, the owner obtains a variety of gift and estate tax benefits (provided he or she survives the trust term) while enjoying a fixed income stream for a period of years. At the end of the term, the business is transferred to the owner's children or other beneficiaries. GRATs are typically designed to be gift-tax-free.
An installment sale to an intentionally defective grantor trust (IDGT). Essentially a properly structured IDGT allows an owner to sell the business on a tax-advantaged basis while enjoying an income stream and retaining control during the trust term. Once the installment payments are complete, the business passes to the owner's beneficiaries free of gift taxes.
Each family business is different, so it's important to identify appropriate strategies in light of your objectives and resources. We'd be pleased to help.
© 2020 Covenant CPA