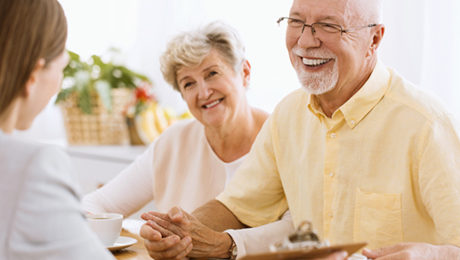 The record-high exemption amount currently in effect means that fewer families are affected by gift and estate taxes. As a result, the estate planning focus for many people has shifted from transfer taxes to income taxes. A nongrantor trust can be an effective option to reduce income taxes, and it offers a way around the itemized deduction limitations imposed by the Tax Cuts and Jobs Act (TCJA).
What's a nongrantor trust?
A nongrantor trust is simply a trust that's a separate taxable entity. The trust owns the assets it holds and is responsible for taxes on any income those assets generate. A grantor trust, in contrast, is one in which the grantor retains certain powers and, therefore, is treated as the owner for income tax purposes.
Both grantor and nongrantor trusts can be structured so that contributions are considered "completed gifts" for transfer tax purposes (thereby removing contributed assets from the grantor's taxable estate). But traditionally, grantor trusts have been the estate planning tool of choice. Why? It's because the trust's income is taxed to the grantor, reducing the size of the grantor's estate and allowing the trust assets to grow tax-free, leaving more wealth for beneficiaries. Essentially, the grantor's tax payments serve as an additional tax-free gift.
With less emphasis today on gift and estate tax savings, nongrantor trusts offer some significant benefits.
How can nongrantor trusts reduce income taxes?
The TCJA places limits on itemized deductions, but nongrantor trusts may offer a way to avoid those limitations. The law nearly doubled the standard deduction to $12,000 for individuals and $24,000 for married couples. (Indexed annually for inflation, the 2019 standard deduction amounts are $12,200 for individuals and $24,400 for married couples.) The TCJA also limits deductions for state and local taxes (SALT) to $10,000.
These changes reduce or eliminate the benefits of itemized deductions for many taxpayers, especially those in high-SALT states. By placing assets in nongrantor trusts, it may be possible to increase your deductions, because each trust enjoys its own $10,000 SALT deduction.
For example, Andy and Kate, a married couple filing jointly, pay well over $10,000 per year in state income taxes. They also own two homes, each of which generates $20,000 per year in property taxes. Under the TCJA, the couple's SALT deduction is limited to $10,000, which covers a portion of their state income taxes, but they receive no tax benefit for the $40,000 they pay in property taxes.
To avoid this limitation, Andy and Kate transfer the two homes to an LLC, together with assets that earn approximately $40,000 per year in income. Next, they give 25% LLC interests to four nongrantor trusts. Each trust earns around $10,000 per year, which is offset by its $10,000 property tax deduction. Essentially, this strategy allows the couple to deduct their entire $40,000 property tax bill.
Beware the multiple trust rule
If you're considering this strategy, be aware that the tax code contains a provision that treats multiple trusts with substantially the same grantors and beneficiaries as a single trust if their purpose is tax avoidance.
To ensure that this rule doesn't erase the benefits of the nongrantor trust strategy, designate a different beneficiary for each trust. Contact us for more information at 205-345-9898 and info@covenantcpa.com.
© 2019 CovenantCPA
Thursday, 06 December 2018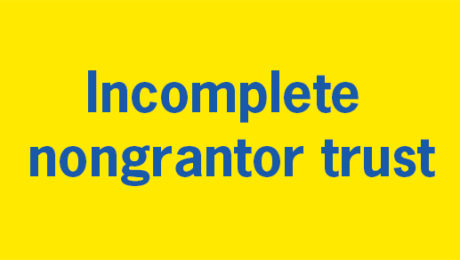 With the federal gift and estate tax exemption at $11.40 million for 2019, people whose estates are below the exemption amount are shifting their focus to income tax reduction. High-income taxpayers — particularly those who live in high-income-tax states — may want to consider incomplete nongrantor trusts, which make it possible to eliminate state taxes on trust income.
Defining an incomplete nongrantor trust
Generally, trusts are classified as either grantor trusts or nongrantor trusts. In a grantor trust, you, as "grantor," establish the trust and retain certain powers over it. You're treated as the trust's owner for income tax purposes and pay taxes on income generated by the trust assets.
In a nongrantor trust, you relinquish certain controls over the trust so that you aren't considered the owner for income tax purposes. Instead, the trust becomes a separate legal entity, with income tax responsibility shifting to the trust itself. By setting up the trust in a no-income-tax state (typically by having it administered by a trust company located in that state), it's possible to avoid state income taxes.
Ordinarily, when you contribute assets to a nongrantor trust you make a taxable gift to the trust beneficiaries. By structuring the trust as an incomplete nongrantor trust, you can avoid triggering gift taxes, or tapping your gift and estate tax exemption. This requires relinquishing just enough control to ensure nongrantor status, while retaining enough control so that transfers to the trust aren't considered completed gifts for gift-tax purposes.
Analyzing the benefits
Although the trust will allow you to receive distributions, assets you place in the trust should produce income that you don't need. If you take money out, trust taxable income could follow to you and be taxed in your state of residence.
Incomplete nongrantor trusts aren't right for everyone. It depends on your particular circumstances and the tax laws in your home state.
While this strategy can produce significant state income tax savings, it may increase federal income taxes, depending on your individual tax bracket. Nongrantor trusts pay federal income taxes at the highest marginal rate (currently, 37%) once income reaches $12,700 for 2019, while the 37% rate threshold is $612,350 for married couples filing jointly and $510,300 for singles and heads of households. If you're not in the 37% bracket, the increased federal income taxes the incomplete nongrantor trust would pay might outweigh the state income tax savings.
Also, if federal estate taxes aren't a concern now but could be in the future — such as if your estate could exceed the estate tax exemption when it drops to an inflation-adjusted $5 million in 2026, as currently scheduled — be sure to consider the potential estate tax consequences. Incomplete gifts remain in your estate for estate tax purposes.
Is it right for you?
To determine whether an incomplete nongrantor trust is right for you, weigh the potential state income tax savings against the potential federal estate and income tax costs. Contact us with any questions at 205-345-9898.
© 2018 Covenant CPA