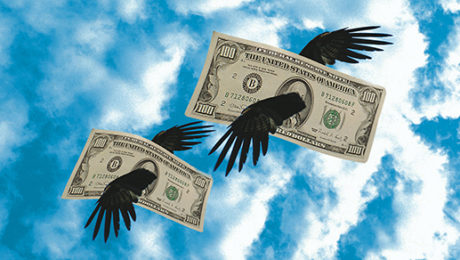 Bankruptcy (or liquidation) can be a valid business tool when used properly. Unfortunately, it can also enable less-than-honest business owners to profit at the expense of their creditors. Such is often the case with "phoenix" companies.
Rising from the ashes
Phoenix companies earn their name because they rise from the ashes of failed companies, trading on the goodwill of the original businesses. Here's how a phoenix company scheme might work: A company's owner buys goods on credit, purposely drives the business into the ground and then buys its assets back from liquidators at knockdown prices. The owner then returns to the same line of business. Some operators repeat the process multiple times — as often as they can get away with it.
These shady companies usually are undercapitalized from the start, and they almost always leave a trail of unpaid debts to mark the end of their short life spans. Unfortunately, unsuspecting creditors may sell goods to the new company (that retains the old name) under the impression they're dealing with the original business. Meanwhile, creditors of the original company remain unpaid.
Legitimate or not
It's perfectly legal for an insolvent company to sell its assets to another party at market value. It's also legal to sell a business to existing management. How, then, do you know whether a company's decision to sell assets is made in good faith or is an effort to avoid liability? And how can you prove that a bankrupt company unable to satisfy creditors has actually funneled assets into a new business?
Forensic accounting experts investigate the owner's background and the company's history, taking industry into consideration. (Phoenix companies are more common in such sectors as construction and hospitality.) And they look for red flags — for example, evidence that the owner of the defunct company deliberately ran up debts before declaring bankruptcy or made selective payments to creditors that later went on to supply the new entity.
Don't become a victim
To avoid becoming a creditor of a fraudulently bankrupt company, watch whom you do business with. Before extending credit, ask for references and verify that the customer has a record of paying its bills. Contact us for advice and help at 205-345-9898 or info@covenantcpa.com.
© 2019 CovenantCPA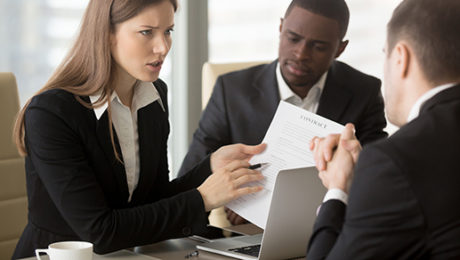 A business can suffer economic damages arising from a variety of illegal conduct. Common examples include breach of contract, patent infringement and commercial negligence. If your company finds itself headed to court looking to recover lost profits, diminished business value or both, it's important to know how the damages might be determined.
What methods are commonly used?
The goal of any economic damages case is to make your company, the plaintiff, "whole" again. In other words, one critical question must be answered: Where would your business be today "but for" the defendant's alleged wrongdoing? When financial experts calculate economic damages, they generally rely on the following methods:
Before-and-after. Here, the expert assumes that, if it hadn't been for the breach or other tortious act, the company's operating trends would have continued in pace with past performance. In other words, damages equal the difference between expected and actual performance. A similar approach quantifies damages as the difference between the company's value before and after the alleged "tort" (damaging incident) occurred.
Yardstick. Under this technique, the expert benchmarks a damaged company's performance to external sources, such as publicly traded comparables or industry guidelines. The presumption is that the company's performance would have mimicked that of its competitors if not for the tortious act.
Sales projection. Projections or forecasts of the company's expected cash flow serve as the basis for damages under this method. Damages involving niche players and start-ups often call for the sales projection method, because they have limited operating history and few meaningful comparables.
An expert considers the specific circumstances of the case to determine the appropriate valuation method (or methods) for that situation.
What's next?
After financial experts have estimated lost profits, they discount their estimates to present value. Some jurisdictions have prescribed discount rates, but, in many instances, experts subjectively determine the discount rate based on their professional opinions about risk. Small differences in the discount rate can generate large differences in final conclusions. As a result, the subjective discount rate is often a contentious issue.
The final step is to address mitigating factors. What could the damaged party have done to minimize its loss? Most jurisdictions hold plaintiffs at least partially responsible for mitigating their own damages. Like discount rates, this subjective adjustment often triggers widely divergent opinions among the parties involved.
Are you prepared?
You probably don't relish the thought of heading to court to fight for economic damages. But these situations can occur — often quite unexpectedly — and it's better to be prepared than surprised. Contact us for more information at 205-345-9898.
© 2019 Covenant CPA
Wednesday, 19 December 2018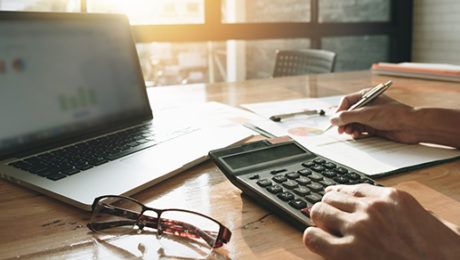 Do you have investments outside of tax-advantaged retirement plans? If so, you might still have time to shrink your 2018 tax bill by selling some investments • you just need to carefully select whichinvestments you sell.
Try balancing gains and losses
If you've sold investments at a gain this year, consider selling some losing investments to absorb the gains. This is commonly referred to as "harvesting" losses.
If, however, you've sold investments at a loss this year, consider selling other investments in your portfolio that have appreciated, to the extent the gains will be absorbed by the losses. If you believe those appreciated investments have peaked in value, essentially you'll lock in the peak value and avoid tax on your gains.
Review your potential tax rates
At the federal level, long-term capital gains (on investments held more than one year) are taxed at lower rates than short-term capital gains (on investments held one year or less). The Tax Cuts and Jobs Act (TCJA) retains the 0%, 15% and 20% rates on long-term capital gains. But, for 2018 through 2025, these rates have their own brackets, instead of aligning with various ordinary-income brackets.
For example, these are the thresholds for the top long-term gains rate for 2018:
Singles: $425,800
Heads of households: $452,400
Married couples filing jointly: $479,000
But the top ordinary-income rate of 37%, which also applies to short-term capital gains, doesn't go into effect until income exceeds $500,000 for singles and heads of households or $600,000 for joint filers. The TCJA also retains the 3.8% net investment income tax (NIIT) and its $200,000 and $250,000 thresholds.
Don't forget the netting rules
Before selling investments, consider the netting rules for gains and losses, which depend on whether gains and losses are long term or short term. To determine your net gain or loss for the year, long-term capital losses offset long-term capital gains before they offset short-term capital gains. In the same way, short-term capital losses offset short-term capital gains before they offset long-term capital gains.
You may use up to $3,000 of total capital losses in excess of total capital gains as a deduction against ordinary income in computing your adjusted gross income. Any remaining net losses are carried forward to future years.
Time is running out
By reviewing your investment activity year-to-date and selling certain investments by year end, you may be able to substantially reduce your 2018 taxes. But act soon, because time is running out.
Keep in mind that tax considerations shouldn't drive your investment decisions. You also need to consider other factors, such as your risk tolerance and investment goals.
We can help you determine what makes sense for you. Please contact us at 205-345-9898.
© 2018 Covenant CPA