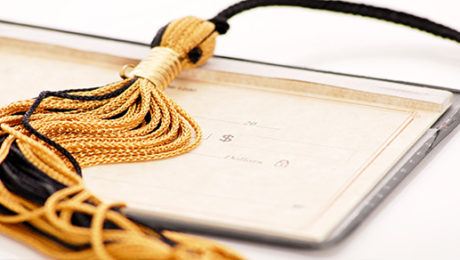 The economic impact of the novel coronavirus (COVID-19) is unprecedented and many taxpayers with student loans have been hard hit.
The Coronavirus Aid, Relief and Economic Security (CARES) Act contains some assistance to borrowers with federal student loans. Notably, federal loans were automatically placed in an administrative forbearance, which allows borrowers to temporarily stop making monthly payments. This payment suspension is scheduled to last until September 30, 2020.
Tax deduction rules
Despite the suspension, borrowers can still make payments if they choose. And borrowers in good standing made payments earlier in the year and will likely make them later in 2020. So can you deduct the student loan interest on your tax return?
The answer is yes, depending on your income and subject to certain limits. The maximum amount of student loan interest you can deduct each year is $2,500. The deduction is phased out if your adjusted gross income (AGI) exceeds certain levels.
For 2020, the deduction is phased out for taxpayers who are married filing jointly with AGI between $140,000 and $170,000 ($70,000 and $85,000 for single filers). The deduction is unavailable for taxpayers with AGI of $170,000 ($85,000 for single filers) or more. Married taxpayers must file jointly to claim the deduction.
Other requirements
The interest must be for a "qualified education loan," which means debt incurred to pay tuition, room and board, and related expenses to attend a post-high school educational institution. Certain vocational schools and post-graduate programs also may qualify.
The interest must be on funds borrowed to cover qualified education costs of the taxpayer, his or her spouse or a dependent. The student must be a degree candidate carrying at least half the normal full-time workload. Also, the education expenses must be paid or incurred within a reasonable time before or after the loan is taken out.
It doesn't matter when the loan was taken out or whether interest payments made in earlier years on the loan were deductible or not. And no deduction is allowed to a taxpayer who can be claimed as a dependent on another taxpayer's return.
The deduction is taken "above the line." In other words, it's subtracted from gross income to determine AGI. Thus, it's available even to taxpayers who don't itemize deductions.
Document expenses
Taxpayers should keep records to verify eligible expenses. Documenting tuition isn't likely to pose a problem. However, take care to document other qualifying expenditures for items such as books, equipment, fees, and transportation. Documenting room and board expenses should be simple if a student lives in a dormitory. Student who live off campus should maintain records of room and board expenses, especially when there are complicating factors such as roommates.
Contact us if you have questions about deducting student loan interest or for information on other tax breaks related to paying for college.
© 2020 Covenant CPA
Thursday, 16 January 2020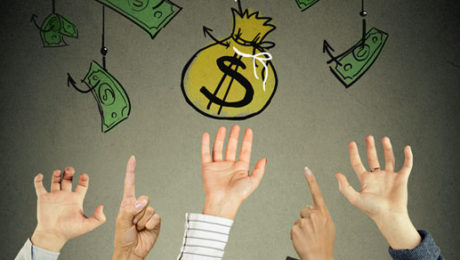 A Small Business Administration (SBA) loan can make big things happen for your small company. But the agency's loan program is sometimes abused by con artists who know that many small business owners have little experience applying for financing and are, therefore, vulnerable to scams. Here's what you should know.
Background on SBA products
The SBA provides various financing options with favorable terms and greater flexibility to small businesses and start-ups. It doesn't disburse loans directly but gives lenders federal guarantees and backing to reduce lending risk. Individual businesses must themselves make arrangements with financial institutions that make loans.
Three key SBA programs are:
1. SBA 7(a) loans. This is the flagship product. It typically frees up working capital needed to acquire equipment, real estate or inventory.
2. Microloans. This program is more targeted. Smaller amounts are disbursed quickly to address short-term needs.
3. SBA 504 loans. This program is commonly used for commercial real estate purposes, such as the cost of buildings, land, equipment and renovations.
Look for red flags
If you're applying for one of these types of loans, how can you avoid becoming a fraud victim? The government warns small business owners to be wary of companies offering to help them secure money from an SBA program. In particular, watch out for services that charge exorbitant fees or that guarantee you'll get a loan if you work with them. In general, legitimate services don't charge upfront fees to broker loans, perform credit checks or "process" applications. So if you're asked to pay, walk away.
Fraud perpetrators also might claim that your business will be issued a forfeiture letter making it ineligible for any SBA funding if you don't use their services. High-pressure sales tactics, such as threats or limited-time offers, are reliable indicators that you're dealing with a fraudster. One way to verify suspicious claims is to call the SBA yourself.
Other bad actors may not ask for money at all. They're simply after personal information that will enable them to steal your identity or access financial accounts. Don't provide your Social Security number, bank account information or credit card information to any unsolicited caller or emailer.
Choose assistance carefully
Of course, many reputable businesses help companies apply for SBA loans — and they can make the process easier. But be sure to investigate the reputation of any business that contacts you. Better yet, ask trusted advisors or other small business owners for referrals.
© 2020 Covenant CPA