You may have good intentions in keeping a trust a secret from its beneficiaries. Perhaps you have concerns that, if your children or other beneficiaries know about the trust, they might set aside educational or career pursuits. Be aware, however, that the law in many states forbids this practice by requiring a trust's trustee to disclose a certain amount of information about the trust to the beneficiaries.
More states enforce the Uniform Trust Code
The Uniform Trust Code (UTC), which now 34 states (and the District of Columbia) have adopted, requires a trustee to provide trust details to any qualified beneficiary who makes a request. The UTC also requires the trustee to notify all qualified beneficiaries of their rights to information about the trust.
Qualified beneficiaries include primary beneficiaries, such as your children or others designated to receive distributions from the trust, as well as contingent beneficiaries, such as your grandchildren or others who would receive trust funds in the event a primary beneficiary's interest terminates.
Consider a power of appointment
One way to avoid UTC disclosure requirements is by not naming your children as beneficiaries and, instead, granting your spouse or someone else a power of appointment over the trust. The power holder can direct trust funds to your children as needed, but because they're not beneficiaries, the trustee isn't required to inform them about the trust's terms — or even its existence. The disadvantage of this approach is that the power holder is under no legal obligation to provide for your children.
Turn to us for help
Before taking action, it's important to check the law in your state. Some states allow you to waive the trustee's duty to disclose, while others allow you to name a third party to receive disclosures and look out for beneficiaries' interests. In states where disclosure is unavoidable, you may want to explore alternative strategies. If you have questions regarding trusts in your estate plan, please contact us.
© 2020 Covenant CPA
Thursday, 16 January 2020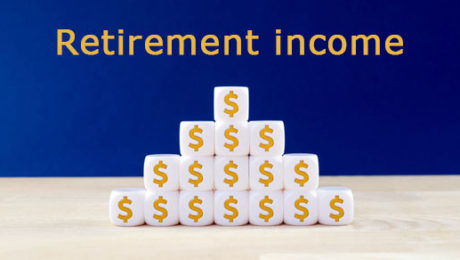 As you've probably heard, a new law was recently passed with a wide range of retirement plan changes for employers and individuals. One of the provisions of the SECURE Act involves a new requirement for employers that sponsor tax-favored defined contribution retirement plans that are subject to ERISA.
Specifically, the law will require that the benefit statements sent to plan participants include a lifetime income disclosure at least once during any 12-month period. The disclosure will need to illustrate the monthly payments that an employee would receive if the total account balance were used to provide lifetime income streams, including a single life annuity and a qualified joint and survivor annuity for the participant and the participant's surviving spouse.
Background information
Under ERISA, a defined contribution plan administrator is required to provide benefit statements to participants. Depending on the situation, these statements must be provided quarterly, annually or upon written request. In 2013, the U.S. Department of Labor (DOL) issued an advance notice of proposed rulemaking providing rules that would have required benefit statements provided to defined contribution plan participants to include an estimated lifetime income stream of payments based on the participant's account balance.
Some employers began providing this information in these statements — even though it wasn't required.
But in the near future, employers will have to begin providing information to their employees about lifetime income streams.
Effective date
Fortunately, the effective date of the requirement has been delayed until after the DOL issues guidance. It won't go into effect until 12 months after the DOL issues a final rule. The law also directs the DOL to develop a model disclosure.
Plan fiduciaries, plan sponsors, or others won't have liability under ERISA solely because they provided the lifetime income stream equivalents, so long as the equivalents are derived in accordance with the assumptions and guidance and that they include the explanations contained in the model disclosure.
Stay tuned
Critics of the new rules argue the required disclosures will lead to confusion among participants and they question how employers will arrive at the income projections. For now, employers have to wait for the DOL to act. We'll update you when that happens. Contact us if you have questions about this requirement or other provisions in the SECURE Act.
© 2019 Covenant CPA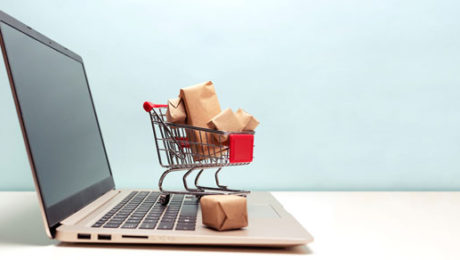 In its 2018 decision in South Dakota v. Wayfair, the U.S. Supreme Court upheld South Dakota's "economic nexus" statute, expanding the power of states to collect sales tax from remote sellers. Today, nearly every state with a sales tax has enacted a similar law, so if your company does business across state lines, it's a good idea to reexamine your sales tax obligations.
What's nexus?
A state is constitutionally prohibited from taxing business activities unless those activities have a substantial "nexus," or connection, with the state. Before Wayfair, simply selling to customers in a state wasn't enough to establish nexus. The business also had to have a physical presence in the state, such as offices, retail stores, manufacturing or distribution facilities, or sales reps.
In Wayfair, the Supreme Court ruled that a business could establish nexus through economic or virtual contacts with a state, even if it didn't have a physical presence. The Court didn't create a bright-line test for determining whether contacts are "substantial," but found that the thresholds established by South Dakota's law are sufficient: Out-of-state businesses must collect and remit South Dakota sales taxes if, in the current or previous calendar year, they have 1) more than $100,000 in gross sales of products or services delivered into the state, or 2) 200 or more separate transactions for the delivery of goods or services into the state.
Nexus steps
The vast majority of states now have economic nexus laws, although the specifics vary:Many states adopted the same sales and transaction thresholds accepted in Wayfair, but a number of states apply different thresholds. And some chose not to impose transaction thresholds, which many view as unfair to smaller sellers (an example of a threshold might be 200 sales of $5 each would create nexus).
If your business makes online, telephone or mail-order sales in states where it lacks a physical presence, it's critical to find out whether those states have economic nexus laws and determine whether your activities are sufficient to trigger them. If you have nexus with a state, you'll need to register with the state and collect state and applicable local taxes on your taxable sales there. Even if some or all of your sales are tax-exempt, you'll need to secure exemption certifications for each jurisdiction where you do business. Alternatively, you might decide to reduce or eliminate your activities in a state if the benefits don't justify the compliance costs.
Need help?
Note: If you make sales through a "marketplace facilitator," such as Amazon or Ebay, be aware that an increasing number of states have passed laws that require such providers to collect taxes on sales they facilitate for vendors using their platforms.
If you need assistance in setting up processes to collect sales tax or you have questions about your responsibilities, contact us.
© 2019 Covenant CPA