Thursday, 27 December 2018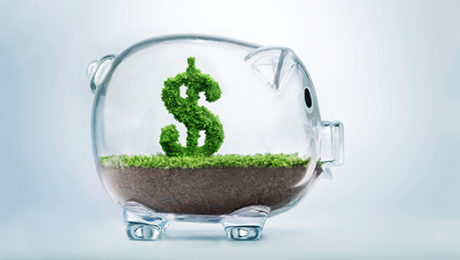 Retirement plan contribution limits are indexed for inflation, and many have gone up for 2019, giving you opportunities to increase your retirement savings:
Elective deferrals to 401(k), 403(b), 457(b)(2) and 457(c)(1) plans: $19,000 (up from $18,500)
Contributions to defined contribution plans: $56,000 (up from $55,000)
Contributions to SIMPLEs: $13,000 (up from $12,500)
Contributions to IRAs: $6,000 (up from $5,500)
One exception is catch-up contributions for taxpayers age 50 or older, which remain at the same levels as for 2018:
Catch-up contributions to 401(k), 403(b), 457(b)(2) and 457(c)(1) plans: $6,000
Catch-up contributions to SIMPLEs: $3,000
Catch-up contributions to IRAs: $1,000
Keep in mind that additional factors may affect how much you're allowed to contribute (or how much your employer can contribute on your behalf). For example, income-based limits may reduce or eliminate your ability to make Roth IRA contributions or to make deductible traditional IRA contributions.
For more on how to make the most of your tax-advantaged retirement-saving opportunities in 2019, please contact us at 205-345-9898.
© 2018 Covenant CPA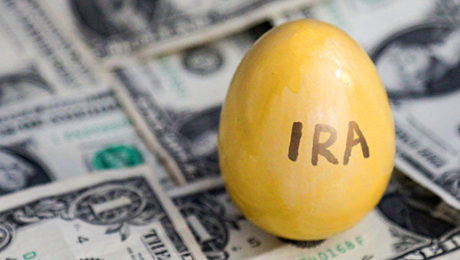 An IRA is a popular vehicle to save for retirement, and it can also be a powerful estate planning tool. Some people designate a trust as beneficiary of their IRAs, but is that a good idea? The answer: possibly.
IRA benefits
The benefit of an IRA is that your contributions can grow and compound on a tax-deferred basis for many years. The longer you leave the funds in the IRA, the greater the potential growth, because taxes aren't taking a bite out of the account. If you don't need to tap your IRA funds during your life — other than required minimum distributions (RMDs) — you can stretch out its benefits even longer by designating your spouse or child as beneficiary.
For traditional IRAs, you must begin taking annual RMDs by April 1 of the year following the year in which you reach age 70½ (your "required beginning date," or RBD). The distribution amount is calculated by dividing your account balance by your remaining life expectancy.
If you name your spouse as beneficiary, he or she can transfer the funds to a spousal rollover IRA and delay distributions until his or her own RBD. If someone other than your spouse inherits your IRA, that person must take distributions even if he or she hasn't reached age 70½ but can stretch them out over his or her own life expectancy.
If you designate multiple beneficiaries, distributions will be based on the oldest beneficiary's — that is, the shortest — life expectancy.
One thing you shouldn't do, unless you have a specific reason, is designate your estate as beneficiary or fail to name a beneficiary at all. Under those circumstances, the IRA must be distributed to your heirs within five years (if you die before your RBD) or over your remaining statistical life expectancy (if you die after your RBD).
Why use a trust?
One reason to name a trust as IRA beneficiary is to prevent a loved one from emptying the account too quickly and defeating your tax-deferral purposes. Another, if you have children from a previous marriage, is to ensure that they'll benefit from an IRA you leave to your current spouse.
If you decide to use a trust, be sure it's designed properly to meet the requirements of a "see-through" trust. Otherwise, distributions will be accelerated as if you'd failed to name a beneficiary. To qualify, the trust must be valid under state law, be irrevocable (or become irrevocable on your death) and name only identifiable individuals as beneficiaries.
In addition, the trustee must furnish the trust documentation to the IRA custodian by October 31 of the year following the year of death.
Under the right circumstances, naming a trust as IRA beneficiary can be a good strategy. However, contact us before taking action. We can help assess your circumstances and determine if this is the right move for you. Contact us at 205-345-9898.
© 2018 Covenant CPA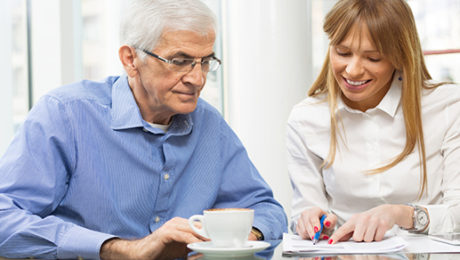 If you're age 70½ or older, you can make direct contributions — up to $100,000 annually — from your IRA to qualified charitable organizations without owing any income tax on the distributions. This break may be especially beneficial now because of Tax Cuts and Jobs Act (TCJA) changes that affect who can benefit from the itemized deduction for charitable donations.
Counts toward your RMD
A charitable IRA rollover can be used to satisfy required minimum distributions (RMDs). You must begin to take annual RMDs from your traditional IRAs in the year you reach age 70½. If you don't comply, you can owe a penalty equal to 50% of the amount you should have withdrawn but didn't. (Deferral is allowed for the initial year, but you'll have to take two RMDs the next year.)
So if you don't need the RMD for your living expenses, a charitable IRA rollover can be a great way to comply with the RMD requirement without triggering the tax liability that would occur if the RMD were paid to you.
Doesn't require itemizing
You might be able to achieve a similar tax result from taking the RMD and then contributing that amount to charity. But it's more complex because you must report the RMD as income and then take an itemized deduction for the donation.
And, with the TCJA's near doubling of the standard deduction, fewer taxpayers will benefit from itemizing. Itemizing saves tax only when itemized deductions exceed the standard deduction. For 2018, the standard deduction is $12,000 for singles, $18,000 for heads of households, and $24,000 for married couples filing jointly.
Doesn't have other deduction downsides
Even if you have enough other itemized deductions to exceed your standard deduction, taking your RMD and contributing that amount to charity has two more possible downsides.
First, the reported RMD income might increase your income to the point that you're pushed into a higher tax bracket, certain additional taxes are triggered and/or the benefits of certain tax breaks are reduced or eliminated. It could even cause Social Security payments to become taxable or increase income-based Medicare premiums and prescription drug charges.
Second, if your donation would equal a large portion of your income for the year, your deduction might be reduced due to the percentage-of-income limit. You generally can't deduct cash donations that exceed 60% of your adjusted gross income for the year. (The TCJA raised this limit from 50%, but if the cash donation is to a private nonoperating foundation, the limit is only 30%.) You can carry forward the excess up to five years, but if you make large donations every year, that won't help you.
A charitable IRA rollover avoids these potential negative tax consequences.
Have questions?
The considerations involved in deciding whether to make a direct IRA rollover have changed in light of the TCJA. So contact us at 205-345-9898 to go over your particular situation and determine what's right for you.
© 2018 Covenant CPA