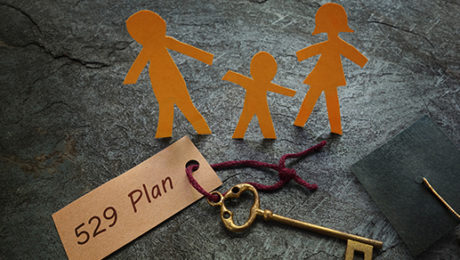 If you're putting aside money for college or other educational expenses, consider a tax-advantaged 529 savings plan. Also known as "college savings plans," 529 plans were expanded by the Tax Cuts and Jobs Act (TCJA) to cover elementary and secondary school expenses as well. And while these plans are best known as an educational funding vehicle, they also offer estate planning benefits.
What do 529 plans cover?
529 plans allow you to contribute a substantial amount of cash (lifetime contribution limits can reach as high as $350,000 or more, depending on the plan) to a tax-advantaged investment account. Like a Roth IRA, contributions are nondeductible, but funds grow tax-deferred and earnings may be withdrawn tax-free provided they're used for "qualified education expenses."
Qualified expenses include tuition, fees, books, supplies, equipment, room and board and, under the TCJA, up to $10,000 per year in elementary or secondary school expenses. Earnings used for other purposes are subject to income tax and a 10% penalty.
What are the estate planning benefits?
These plans are unique among estate planning vehicles. Ordinarily, to shield assets from estate taxes, you must permanently relinquish all control over them. But contributions to a 529 plan are considered "completed gifts" — which means the assets are removed from your taxable estate, together with all future earnings on those assets — even though you retain considerable control over the money. For example, unlike most other estate planning vehicles, you can control the timing of distributions, change beneficiaries, move the funds into another 529 plan, or even cancel the plan and get your money back (subject to taxes and penalties).
As a completed gift, a 529 plan contribution is eligible for the annual gift tax exclusion (currently $15,000). But unlike other vehicles, you can bunch up to five years' worth of annual exclusions into one year. This allows you to contribute up to $75,000 in one year, without triggering gift or generation-skipping transfer (GST) taxes and without using up any of your lifetime exemption. There are implications, however, if you don't survive the five years.
Why does it matter?
You might think that these benefits are of little value now that the TCJA has temporarily doubled the lifetime gift and estate tax exemption to an inflation-adjusted $10 million ($20 million for married couples who design their estate plans properly). This year, the exemption amount is $11.4 million ($22.8 million for married couples).
After all, few families are currently affected by these taxes. But it's still a good idea to shield wealth from potential estate taxes and to make the most of your annual exclusion. This is because the new exemptions are scheduled to return to their previous levels after 2025 and there's nothing to stop lawmakers from reducing the exemption in the future. 529 plans and other traditional estate planning tools provide some insurance against future estate tax changes.
Contact us to learn more about how a 529 plan can help achieve your estate planning and education goals.
© 2019 Covenant CPA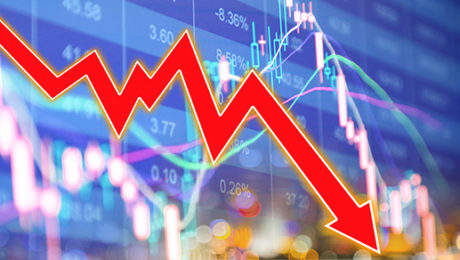 When the value of a stock skyrockets, its investors may think they've hit the jackpot. But if the stock in question is part of a "pump-and-dump" scheme, investors may, in fact, lose their shirts. Here's how to avoid getting taken by this type of investment fraud.
A penny for your stocks
In the typical pump-and-dump scam, a fraud perpetrator buys shares in an inexpensive, relatively illiquid stock (often referred to as a "penny" stock) whose price will react dramatically when trading volume increases. Then the crook makes false or misleading statements to encourage people to sink their savings into the stock and drive up its price. When it hits a certain dollar amount, the fraudster sells, locking in short-term gains and causing the stock to crash. Investors are left with what often are worthless shares.
This summer, the FBI uncovered an international pump-and-dump scheme that netted its perpetrators $15 million in profits over a five-year period. The criminals bought millions of shares in small, thinly traded companies, then staffed call centers to hype the stocks to senior citizens. The scheme might have continued indefinitely if not for the fact that one of the crooks' "co-conspirators" wasn't the greedy stockbroker he claimed to be, but an undercover agent.
Hot tips, cold shoulder
As the above case suggests, investment scammers often target seniors with retirement savings to invest. Novice investors who aren't familiar with how the stock market works are also popular marks. However, even experienced investors can get snared when offered a "hot tip."
You can help avoid becoming a victim by following some common-sense guidelines. For example, never buy a stock based on an email or telephone solicitation, no matter how compelling the sales pitch. Simply hang up the phone or delete the message.
If you're intrigued by the sound of an investment, do your research to determine whether the company is 1) legitimate, and 2) a good investment opportunity. Also pay attention to the stock's trading volume. The more thinly traded a stock, the greater the potential for fraudulent manipulation.
Too good to be true
The bottom line: When an investment sounds too good to be true, it probably is. If you'd like to invest (say, for retirement or other financial goals), but don't know how to pick stocks or build a portfolio, work with a reputable financial advisor. There are no guarantees in investing, but your advisor can help you steer clear of scams and invest only in securities that meet your criteria.
© 2019 Covenant CPA