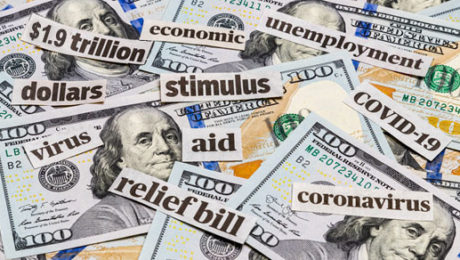 President Biden signed the $1.9 trillion American Rescue Plan Act (ARPA) on March 11. While the new law is best known for the provisions providing relief to individuals, there are also several tax breaks and financial benefits for businesses.
Here are some of the tax highlights of the ARPA.
The Employee Retention Credit (ERC). This valuable tax credit is extended from June 30 until December 31, 2021. The ARPA continues the ERC rate of credit at 70% for this extended period of time. It also continues to allow for up to $10,000 in qualified wages for any calendar quarter. Taking into account the Consolidated Appropriations Act extension and the ARPA extension, this means an employer can potentially have up to $40,000 in qualified wages per employee through 2021.
Employer-Provided Dependent Care Assistance. In general, an eligible employee's gross income doesn't include amounts paid or incurred by an employer for dependent care assistance provided to the employee under a qualified dependent care assistance program (DCAP).
Previously, the amount that could be excluded from an employee's gross income under a DCAP during a tax year wasn't more than $5,000 ($2,500 for married individuals filing separately), subject to certain limitations. However, any contribution made by an employer to a DCAP can't exceed the employee's earned income or, if married, the lesser of employee's or spouse's earned income.
Under the ARPA, for 2021 only, the exclusion for employer-provided dependent care assistance is increased from $5,000 to $10,500 (from $2,500 to $5,250 for married individuals filing separately).
This provision is effective for tax years beginning after December 31, 2020.
Paid Sick and Family Leave Credits. Changes under the ARPA apply to amounts paid with respect to calendar quarters beginning after March 31, 2021. Among other changes, the law extends the paid sick time and paid family leave credits under the Families First Coronavirus Response Act from March 31, 2021, through September 30, 2021. It also provides that paid sick and paid family leave credits may each be increased by the employer's share of Social Security tax (6.2%) and employer's share of Medicare tax (1.45%) on qualified leave wages.
Grants to restaurants. Under the ARPA, eligible restaurants, food trucks, and similar businesses that provide food and drinks may receive restaurant revitalization grants from the Small Business Administration. For tax purposes, amounts received as restaurant revitalization grants aren't included in the gross income of the person who receives the money.
Much more
These are only some of the provisions in the ARPA. There are many others that may be beneficial to your business. Contact us for more information about your situation.
© 2021 Covenant CPA
Thursday, 06 December 2018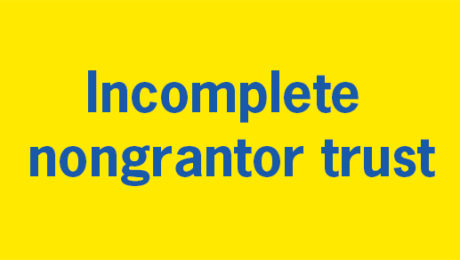 With the federal gift and estate tax exemption at $11.40 million for 2019, people whose estates are below the exemption amount are shifting their focus to income tax reduction. High-income taxpayers — particularly those who live in high-income-tax states — may want to consider incomplete nongrantor trusts, which make it possible to eliminate state taxes on trust income.
Defining an incomplete nongrantor trust
Generally, trusts are classified as either grantor trusts or nongrantor trusts. In a grantor trust, you, as "grantor," establish the trust and retain certain powers over it. You're treated as the trust's owner for income tax purposes and pay taxes on income generated by the trust assets.
In a nongrantor trust, you relinquish certain controls over the trust so that you aren't considered the owner for income tax purposes. Instead, the trust becomes a separate legal entity, with income tax responsibility shifting to the trust itself. By setting up the trust in a no-income-tax state (typically by having it administered by a trust company located in that state), it's possible to avoid state income taxes.
Ordinarily, when you contribute assets to a nongrantor trust you make a taxable gift to the trust beneficiaries. By structuring the trust as an incomplete nongrantor trust, you can avoid triggering gift taxes, or tapping your gift and estate tax exemption. This requires relinquishing just enough control to ensure nongrantor status, while retaining enough control so that transfers to the trust aren't considered completed gifts for gift-tax purposes.
Analyzing the benefits
Although the trust will allow you to receive distributions, assets you place in the trust should produce income that you don't need. If you take money out, trust taxable income could follow to you and be taxed in your state of residence.
Incomplete nongrantor trusts aren't right for everyone. It depends on your particular circumstances and the tax laws in your home state.
While this strategy can produce significant state income tax savings, it may increase federal income taxes, depending on your individual tax bracket. Nongrantor trusts pay federal income taxes at the highest marginal rate (currently, 37%) once income reaches $12,700 for 2019, while the 37% rate threshold is $612,350 for married couples filing jointly and $510,300 for singles and heads of households. If you're not in the 37% bracket, the increased federal income taxes the incomplete nongrantor trust would pay might outweigh the state income tax savings.
Also, if federal estate taxes aren't a concern now but could be in the future — such as if your estate could exceed the estate tax exemption when it drops to an inflation-adjusted $5 million in 2026, as currently scheduled — be sure to consider the potential estate tax consequences. Incomplete gifts remain in your estate for estate tax purposes.
Is it right for you?
To determine whether an incomplete nongrantor trust is right for you, weigh the potential state income tax savings against the potential federal estate and income tax costs. Contact us with any questions at 205-345-9898.
© 2018 Covenant CPA