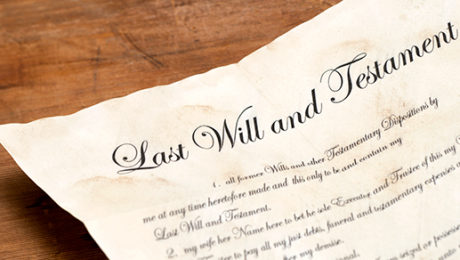 Despite what you might think, estate planning isn't limited to only the rich and famous. In fact, your family is likely to benefit from a comprehensive plan that divides your wealth, protects your well-being and provides a compass for your family's future.
Dividing your wealth
Estate planning is often associated with the division of your assets, and this is certainly a key component. It's typically accomplished, for the most part, by drafting a will, which is the foundation of an estate plan.
With a valid will, you determine who gets what. It can cover everything from the securities in your portfolio to personal property, such as cars, artwork or other family heirlooms.
In contrast, if you die without a will — referred to as dying "intestate" — state law will control the disposition of your assets. This may result in unintended consequences. For example, children from a prior marriage may be excluded if state law dictates that all assets are to go to a surviving spouse.
In addition, you'll need to name the executor of your estate. He or she will be responsible for carrying out your wishes according to your will. Your executor may be a professional, a family member or a friend. Also, designate a successor in case your first choice is unable to handle the duties.
Understanding probate
If your estate plan includes only a will, your estate will most likely have to go through probate. Probate is a court-supervised process to protect the rights of creditors and beneficiaries and to ensure the orderly and timely transfer of assets. The complexity and duration of probate depends on the size of your estate and state law.
If you transfer assets to a living trust, those assets are exempt from the probate process. Thus, a living trust may supplement a will, giving heirs fast access to funds.
Protecting your well-being
An estate plan can help ensure that your long-term health care is handled in the way that you wish. Notably, you can create a health care power of attorney. It grants another person — for example, a family member or a friend — the right to act on your behalf in the event you're incapacitated. A power of attorney may be coordinated with a living will specifying your wishes in end-of-life situations, along with other health care directives.
Providing a compass
Finally, an estate plan can accomplish a variety of other objectives, depending on your preferences and circumstances. If you have minor children, you can name a guardian in your will in the event of your premature death. Without such a provision, the courts will appoint a guardian, regardless of your intent.
Your estate plan can also protect against creditors, primarily through trusts designed for these purposes. Accordingly, while trusts were often seen mainly as tax-saving devices in the past, they can fulfill a multitude of other roles.
Let the planning begin
Now that the need for an estate plan is clear, don't delay any longer. Contact us to begin the process or if you have any questions.
© 2019 Covenant CPA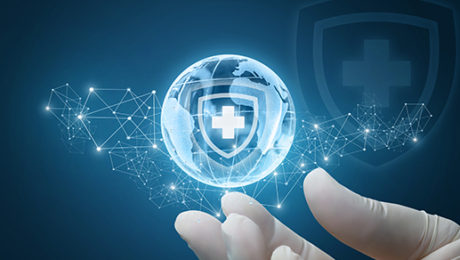 The pace of health care cost inflation has remained moderate over the past year or so, and employers are trying to keep it that way. In response, many businesses aren't seeking immediate cost-cutting measures or asking employees to shoulder more of the burden. Rather, they're looking to "future-focused" health care plan features to encourage healthful behaviors.
This was a major finding of the 2018 National Survey of Employer-Sponsored Health Plans, an annual study issued by Mercer.
Virtual care
Among the future-focused strategies highlighted by the survey are telemedicine services. Also known as virtual care, the services streamline delivery of health care services by gathering medical data and offering interaction with health care professionals remotely via apps and the phone.
One of the promises of virtual care services is that patients will be more willing to seek medical attention when it can be delivered conveniently, and this inherent efficiency will lead to better health outcomes and reduced costs. But the study found that, though telemedicine services are widely offered, utilization rates remain low.
Specifically, the proportion of large employers (those with at least 500 employees) incorporating telemedicine into their health benefits — 80% — was up substantially from 71% in the previous year's survey (2017) and just 18% in 2014. But utilization was only 8% of eligible employees in 2018, though that rate is up slightly from 7% the previous year.
Other trending enhancements
Here are some additional future-focused health plan design features and their prevalence among the 2,409 employers that participated in the survey:
Targeted support for people with chronic conditions, including diabetes and cancer: 56%.
Expert medical opinion services, which allow employees to get an assessment from a highly qualified specialist on a given medical issue: 51%.
"Enhanced care management" featuring medical personnel who provide support throughout the entire care episode and help resolve claim issues: 36%.
Access to "centers of excellence" for complex surgeries and other medical needs, including transplants (25%), bariatric care (14%) and oncology (10%).
These strategies "may take more time to reduce medical costs than greater employee cost-sharing, but in the process they change how plans manage care, how providers are reimbursed, and even how people behave," according to the report.
Overall, promoting a "culture of health" was found to be a high priority for many employers. Typical tactics to achieve this goal include providing healthy food choices in cafeterias and meetings, banning smoking on the work campus, and building on-site fitness facilities. They also involve offering resources to support "financial health" and "a range of technology-based resources to engage employees in caring for their health and fitness."
Improved experience
The design of your company's health care plan can evolve over time to, as feasible, take advantage of features that will likely improve the experience for everyone. We can help you identify all costs associated with your plan and assess which plan design would best suit your business. 205-345-9898 and info@covenantcpa.com for more!
© 2019 CovenantCPA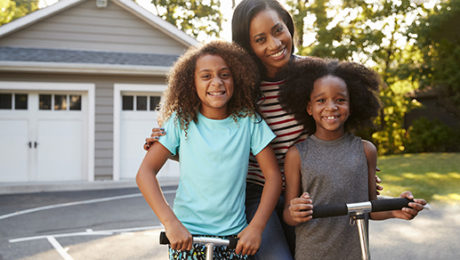 Here's a fast fact: The percentage of U.S. children who live with an unmarried parent has jumped from 13% in 1968 to 32% in 2017, according to Pew Research Center's most recent poll.
While estate planning for single parents is similar to estate planning for families with two parents, when only one parent is involved, certain aspects demand your special attention.
5 questions to ask
Of course, parents want to provide for their children's care and financial needs after they're gone. If you're a single parent, here are five questions you should ask:
1. Have I selected an appropriate guardian? If the other parent is unavailable to take custody of your children should you become incapacitated or unexpectedly die, your estate plan must designate a suitable, willing guardian to care for them.
2. What happens if I remarry? Will you need to provide for your new spouse as well as your children? Where will you get the resources to provide for your new spouse? What if you placed your life insurance policy in an irrevocable trust for your kids to avoid estate taxes on the proceeds? Further complications can arise if you and your new spouse have children together or if your spouse has children from a previous marriage.
3. What if I become incapacitated? As a single parent, it's particularly important to include in your estate plan a living will, advance directive or health care power of attorney to specify your health care preferences in the event you become incapacitated and to designate someone to make medical decisions on your behalf. You should also have a revocable living trust or durable power of attorney that provides for the management of your finances in the event you're unable to do so.
4. Should I establish a trust for my children? Trust planning is one of the most effective ways to provide for your children. Trust assets are managed by one or more qualified, trusted individuals or corporate trustees. You specify when and under what circumstances funds should be distributed to your kids. A trust is particularly important if you have minor children. Without one, your assets may come under the control of your former spouse or a court-appointed administrator.
5. Am I adequately insured? With only one income to depend on, plan carefully to ensure that you can provide for your retirement as well as your children's financial security. Life insurance can be an effective way to augment your estate. You should also consider disability insurance. Unlike many married couples, single parents don't have a "backup" income in the event they can no longer work.
Review your estate plan
If you've recently become a single parent, it's critical to review your estate plan. We'd be pleased to help you make any necessary revisions. 205-345-9898 and info@covenantcpa.com.
© 2019 CovenantCPA