Wednesday, 02 December 2020
According to literature, the "seven deadly sins" are lust, gluttony, greed, laziness, wrath, envy and pride. Although individuals may be guilty of these from time to time, other types of "sins" can be fatal to an estate plan if you're not careful. Here are four transgressions to avoid.
Sin #1: You don't update beneficiary forms. Of course, your will spells out who gets what, where, when and how. But a will is often superseded by other documents like beneficiary forms for retirement plans, bank accounts, annuities and life insurance policies. Therefore, like your will, you must also keep these forms up-to-date.
For example, despite your intentions, retirement plan assets could go to a sibling — or even an ex-spouse — instead of your children or grandchildren if you haven't updated your retirement plan beneficiary form in a long time. Review beneficiary forms for relevant accounts periodically and make the necessary adjustments.
Sin #2: You don't properly fund trusts. Frequently, an estate plan will include one or more trusts, including a revocable living trust. The main benefit of a living trust is that assets don't have to be probated and exposed to public inspection. It's generally recommended that such a trust be used only as a complement to a will, not as a replacement.
However, the trust must be funded with assets, meaning that legal ownership of the assets must be transferred to the trust. For example, if real estate is being transferred, the deed must be changed to reflect this. If you're transferring securities or bank accounts, you should follow the directions provided by the financial institutions. Otherwise, the assets may have to go through probate.
Sin #3: You don't properly title assets. Both inside and outside of trusts, the manner in which you own assets can make a big difference. For instance, if you own property as joint tenants with rights of survivorship, the assets will go directly to the other named person, such as your spouse, on your death.
Not only is titling assets critical, you should review these designations periodically, just as you should your beneficiary designations. In particular, major changes in your personal circumstances or the prevailing laws could dictate a change in the ownership method.
Sin #4: You don't coordinate different plan aspects. Typically, there are a number of moving parts to an estate plan, including a will, a power of attorney, trusts, retirement plan accounts and life insurance policies. Don't look at each one in a vacuum. Even though they have different objectives, consider them to be components that should be coordinated within the overall plan.
For instance, arrange to take distributions from investments — including securities, qualified retirement plans, and traditional and Roth IRAs — in a way that preserves more wealth. Also, naming a revocable living trust as a retirement plan beneficiary could accelerate tax liability.
Work with us to make sure your estate plan continues to meet your objectives.
© 2020 Covenant CPA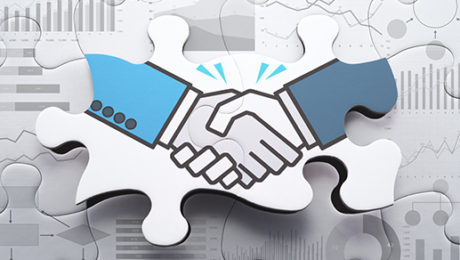 Most companies wouldn't go into business without some basic types of insurance in place, such as property coverage and a liability policy. For a company with more than one owner, there's an additional type of risk-management arrangement that needs to be established: a buy-sell agreement.
If your business has yet to create one, you should start the process as soon as possible. A conflict over ownership change can distract a company at the very least — and devastate it at worst. But, even if you have a buy-sell in place, there are a couple key elements to regularly review: funding and valuation.
Evaluate your funding
For many businesses, payouts for a buy-sell agreement are funded with a cash-value life insurance policy or a disability buyout insurance policy. There are two main types of life insurance-funded buy-sell agreements:
1. Cross-purchase agreement. Co-owners buy insurance policies on each other, using the proceeds to buy a deceased or disabled party's ownership shares. They receive a step-up in cost basis that may reduce taxes if the business is later sold. This option is usually preferable if there are three or fewer business co-owners.
2. Entity purchase agreement. The business entity buys insurance policies on each co-owner and uses the proceeds to buy a deceased or disabled owner's shares, which are divided among the remaining parties. Co-owners receive no step-up in cost basis with an entity purchase agreement. This option is usually preferable if there are four or more owners, because it eliminates the need for each one to buy so many insurance policies.
Engage a valuator
It's usually wise to hire a professional appraiser to perform a business valuation when drafting a buy-sell agreement. The valuation should then be updated periodically as circumstances that could affect the value of the company change. In fact, the buy-sell agreement itself should be reviewed by each co-owner from time to time to make sure it still reflects everyone's intentions.
One specific issue to consider is how the "standard" of value is defined. A business valuation expert can provide definitions for a variety of relevant standards — including fair market value, fair value, book value and investment value. Different triggering events or departing shareholders may require different levels or standards of value.
Customize your agreement
Having a standard, boilerplate buy-sell agreement can be just as dangerous as not having one at all because its provisions may cause confusion or trigger disputes. Yours should be a customized, living document that provides a clear mechanism for equitable ownership change. Our firm can help you review the agreement you have in place or create one if you have yet to do so.
© 2020 Covenant CPA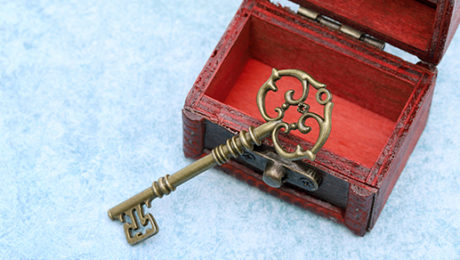 If your estate plan includes a revocable trust — also known as a "living" trust — it's critical to ensure that the trust is properly funded. Revocable trusts offer significant benefits, including asset management (in the event you become incapacitated) and probate avoidance. But these benefits aren't available if you don't fund the trust.
Funding the trust
Funding a living trust is a simple matter of transferring ownership of assets to the trust or, in some cases, designating the trust as beneficiary. Assets you should consider transferring include real estate, bank accounts, certificates of deposit, stocks and other investments, partnership and business interests, vehicles, and personal property (such as furniture and collectibles).
Be aware that moving an IRA or qualified retirement plan to a revocable trust can trigger unwanted tax consequences. Rather than transfer these assets to the trust, be sure that the trust is properly designed to allow you to designate the trust as beneficiary and enjoy the tax benefits of doing so. For insurance policies and annuities, you can either transfer ownership or change the beneficiary designation. In some cases, it may be advisable to hold a life insurance policy in an irrevocable life insurance trust to shield the proceeds from estate taxes.
Avoiding a pitfall
Most people are diligent about funding a trust at the time they sign the trust documents. But trouble can arise when they acquire new assets after the trust is established. Unless you transfer new assets to your trust, or designate the trust as beneficiary, they won't enjoy the trust's benefits.
So to make the most of a revocable trust, be sure that each time you acquire a significant asset, you take steps to transfer it to the trust or complete the appropriate beneficiary designation. A living trust is a key component of many people's estate plan. Contact us to help ensure yours is properly funded at 205-345-9898 or email us at info@covenantcpa.com.
© 2019 CovenantCPA