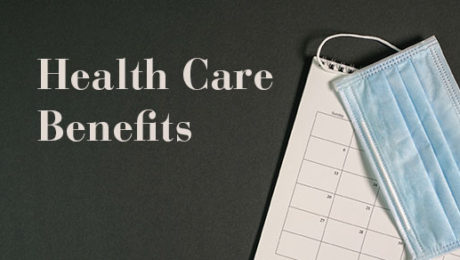 The U.S. Department of Labor (DOL) recently issued EBSA Disaster Relief Notice 2021-01, which is of interest to employers. It clarifies the duration of certain COVID-19-related deadline extensions that apply to health care benefits plans.
Extensions to continue
The DOL and IRS issued guidance last year specifying that the COVID-19 outbreak period — defined as beginning March 1, 2020, and ending 60 days after the announced end of the COVID-19 national emergency — should be disregarded when calculating various deadlines under COBRA, ERISA and HIPAA's special enrollment provisions.
The original emergency declaration would have expired on March 1, 2021, but it was recently extended. Although the agencies defined the outbreak period solely by reference to the COVID-19 national emergency, they relied on statutes allowing them to specify disregarded periods for a maximum of one year. Therefore, questions arose as to whether the outbreak period was required to end on February 28, 2021, one year after it began.
Notice 2021-01answers those questions by providing that the extensions have continued past February 28 and will be measured on a case-by-case basis. Specifically, applicable deadlines for individuals and plans that fall within the outbreak period will be extended (that is, the disregarded period will last) until the earlier of:
One year from the date the plan or individual was first eligible for outbreak period relief, or
The end of the outbreak period.
Once the disregarded period has ended, the timeframes that were previously disregarded will resume. Thus, the outbreak period will continue until 60 days after the end of the COVID-19 national emergency, but the maximum disregarded period for calculating relevant deadlines for any individual or plan cannot exceed one year.
Communication is necessary
The DOL advises plan sponsors to consider sending notices to participants regarding the end of the relief period, which may include reissuing or amending previous disclosures that are no longer accurate. Sponsors are also advised to notify participants who are losing coverage of other coverage options, such as through the recently announced COVID-19 special enrollment period in Health Insurance Marketplaces (commonly known as "Exchanges").
Notice 2021-01 acknowledges that the COVID-19 pandemic and other circumstances may disrupt normal plan operations. The DOL reassures fiduciaries acting in good faith and with reasonable diligence that enforcement will emphasize compliance assistance and other relief. The notice further states that the IRS and U.S. Department of Health and Human Services concur with the guidance and its application to laws under their jurisdiction.
Challenges ahead
Plan sponsors and administrators will likely welcome this clarification but may be disappointed in its timing and in how it interprets the one-year limitation. Determinations of the disregarded period that depend on individual circumstances could create significant administrative challenges.
In addition to making case-by-case determinations, plan sponsors and administrators must quickly develop a strategy for communicating these complex rules to participants. Contact us for further information and updates.
© 2021 Covenant CPA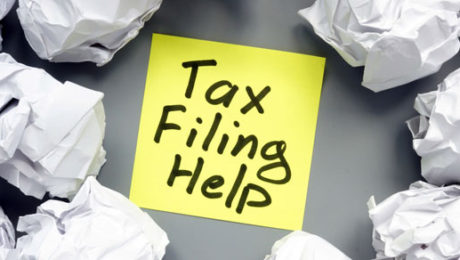 There's a new IRS form for business taxpayers that pay or receive nonemployee compensation.
Beginning with tax year 2020, payers must complete Form 1099-NEC, Nonemployee Compensation, to report any payment of $600 or more to a payee.
Why the new form?
Prior to 2020, Form 1099-MISC was filed to report payments totaling at least $600 in a calendar year for services performed in a trade or business by someone who isn't treated as an employee. These payments are referred to as nonemployee compensation (NEC) and the payment amount was reported in box 7.
Form 1099-NEC was reintroduced to alleviate the confusion caused by separate deadlines for Form 1099-MISC that report NEC in box 7 and all other Form 1099-MISC for paper filers and electronic filers. The IRS announced in July 2019 that, for 2020 and thereafter, it will reintroduce the previously retired Form 1099-NEC, which was last used in the 1980s.
What businesses will file?
Payers of nonemployee compensation will now use Form 1099-NEC to report those payments.
Generally, payers must file Form 1099-NEC by January 31. For 2020 tax returns, the due date will be February 1, 2021, because January 31, 2021, is on a Sunday. There's no automatic 30-day extension to file Form 1099-NEC. However, an extension to file may be available under certain hardship conditions.
Can a business get an extension?
Form 8809 is used to file for an extension for all types of Forms 1099, as well as for other forms. The IRS recently released a draft of Form 8809. The instructions note that there are no automatic extension requests for Form 1099-NEC. Instead, the IRS will grant only one 30-day extension, and only for certain reasons.
Requests must be submitted on paper. Line 7 lists reasons for requesting an extension. The reasons that an extension to file a Form 1099-NEC (and also a Form W-2, Wage and Tax Statement) will be granted are:
The filer suffered a catastrophic event in a federally declared disaster area that made the filer unable to resume operations or made necessary records unavailable.
A filer's operation was affected by the death, serious illness or unavoidable absence of the individual responsible for filing information returns.
The operation of the filer was affected by fire, casualty or natural disaster.
The filer was "in the first year of establishment."
The filer didn't receive data on a payee statement such as Schedule K-1, Form 1042-S, or the statement of sick pay required under IRS regulations in time to prepare an accurate information return.
Need help?
If you have questions about filing Form 1099-NEC or any tax forms, contact us. We can assist you in staying in compliance with all rules.
© 2020 Covenant CPA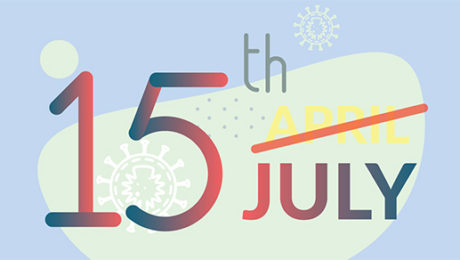 You may have heard that the federal income tax filing and payment deadline has been extended from April 15, 2020, to July 15, 2020, to provide relief for taxpayers adversely affected by the coronavirus (COVID-19) pandemic.
What you may have missed is that the U.S. Treasury Department also extended the April 15, 2020, federal gift tax filing and payment deadline to July 15, 2020.
Filing gift tax returns
Generally, filing Form 709 — "United States Gift (and Generation-Skipping Transfer) Tax Return" is required if you make gifts to or for someone during the year (with certain exceptions, such as gifts to U.S. citizen spouses) that exceed the annual gift tax exclusion ($15,000 for 2019 and 2020). There's a separate exclusion for gifts to a noncitizen spouse ($155,000 for 2019 and $157,000 for 2020).
Also, if you make gifts of future interests, even if they're less than the annual exclusion amount, a gift tax return is required. Finally, if you split gifts with your spouse, regardless of amount, you must file a gift tax return.
As mentioned above, the deadline for filing a gift tax return has been extended to July 15, 2020. Being required to file a form doesn't necessarily mean you owe gift tax. You'll owe tax only if you've already exhausted your lifetime gift and estate tax exemption ($11.40 million for 2019 and $11.58 million for 2020). And you're still allowed to request a filing and payment deadline extension to October 15, 2020.
Penalties and interest
Be aware that no interest, penalty or additions to tax for failure to file a Form 709 or to pay federal gift tax will be calculated on the postponed taxes for the period from April 15, 2020 to July 15, 2020. However, interest, penalties and additions to tax will begin to accrue on July 16, 2020.
Seek professional help
Estate tax rules and regulations can be complicated. If you need help determining whether a gift tax return needs to be filed, contact us. We'd be pleased to help.
© 2020 Covenant CPA