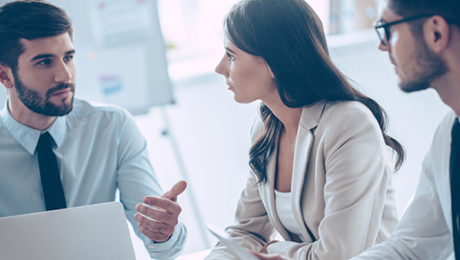 Recent changes to federal tax law and accounting rules could affect whether you decide to lease or buy equipment or other fixed assets. Although there's no universal "right" choice, many businesses that formerly leased assets are now deciding to buy them.
Pros and cons of leasing
From a cash flow perspective, leasing can be more attractive than buying. And leasing does provide some tax benefits: Lease payments generally are tax deductible as "ordinary and necessary" business expenses. (Annual deduction limits may apply.)
Leasing used to be advantageous from a financial reporting standpoint. But new accounting rules that bring leases to the lessee's balance sheet go into effect in 2020 for calendar-year private companies. So, lease obligations will show up as liabilities, similar to purchased assets that are financed with traditional bank loans.
Leasing also has some potential drawbacks. Over the long run, leasing an asset may cost you more than buying it, and leasing doesn't provide any buildup of equity. What's more, you're generally locked in for the entire lease term. So, you're obligated to keep making lease payments even if you stop using the equipment. If the lease allows you to opt out before the term expires, you may have to pay an early-termination fee.
Pros and cons of buying
Historically, the primary advantage of buying over leasing has been that you're free to use the assets as you see fit. But an advantage that has now come to the forefront is that Section 179 expensing and first-year bonus depreciation can provide big tax savings in the first year an asset is placed in service.
These two tax breaks were dramatically enhanced by the Tax Cuts and Jobs Act (TCJA) — enough so that you may be convinced to buy assets that your business might have leased in the past. Many businesses will be able to write off the full cost of most equipment in the year it's purchased. Any remainder is eligible for regular depreciation deductions over IRS-prescribed schedules.
The primary downside of buying fixed assets is that you're generally required to pay the full cost upfront or in installments, although the Sec. 179 and bonus depreciation tax benefits are still available for property that's financed. If you finance a purchase through a bank, a down payment of at least 20% of the cost is usually required. This could tie up funds and affect your credit rating. If you decide to finance fixed asset purchases, be aware that the TCJA limits interest expense deductions (for businesses with more than $25 million in average annual gross receipts) to 30% of adjusted taxable income.
Decision time
When deciding whether to lease or buy a fixed asset, there are a multitude of factors to consider, including tax implications. We can help you determine the approach that best suits your circumstances. Call or email us today- 205-345-9898, info@covenantcpa.com.
© 2019 CovenantCPA
Wednesday, 19 December 2018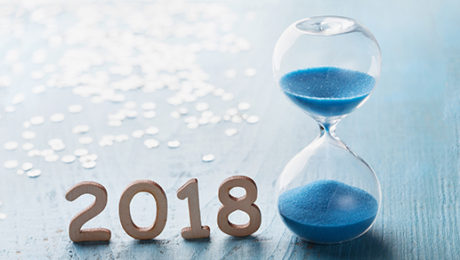 Tax planning is a year-round activity, but there are still some year-end strategies you can use to lower your 2018 tax bill. Here are six last-minute tax moves business owners should consider:
Postpone invoices. If your business uses the cash method of accounting, and it would benefit from deferring income to next year, wait until early 2019 to send invoices. Accrual-basis businesses can defer recognition of certain advance payments for products to be delivered or services to be provided next year.
Prepay expenses. A cash-basis business may be able to reduce its 2018 taxes by prepaying certain expenses — such as lease payments, insurance premiums, utility bills, office supplies and taxes — before the end of the year. Many expenses can be deducted up to 12 months in advance.
Buy equipment. Take advantage of 100% bonus depreciation and Section 179 expensing to deduct the full cost of qualifying equipment or other fixed assets. Under the Tax Cuts and Jobs Act, bonus depreciation, like Sec. 179 expensing, is now available for both new and used assets. Keep in mind that, to deduct the expense on your 2018 return, the assets must be placed in service — not just purchased — by the end of the year.
Use credit cards. What if you'd like to prepay expenses or buy equipment before the end of the year, but you don't have the cash? Consider using your business credit card. Generally, expenses paid by credit card are deductible when charged, even if you don't pay the credit card bill until next year.
Contribute to retirement plans. If you're self-employed or own a pass-through business — such as a partnership, limited liability company or S corporation — one of the best ways to reduce your 2018 tax bill is to increase deductible contributions to retirement plans. Usually, these contributions must be made by year-end. But certain plans — such as SEP IRAs — allow your business to make 2018 contributions up until its tax return due date (including extensions).
Qualify for the pass-through deduction. If your business is a sole proprietorship or pass-through entity, you may qualify for the new pass-through deduction of up to 20% of qualified business income. But if your taxable income exceeds $157,500 ($315,000 for joint filers), certain limitations kick in that can reduce or even eliminate the deduction. One way to avoid these limitations is to reduce your income below the threshold — for example, by having your business increase its retirement plan contributions.
Most of these strategies are subject to various limitations and restrictions beyond what we've covered here, so please consult us before you implement them. We can also offer more ideas for reducing your taxes this year and next. Call us at 205-345-9898.
© 2018 Covenant CPA
Wednesday, 28 November 2018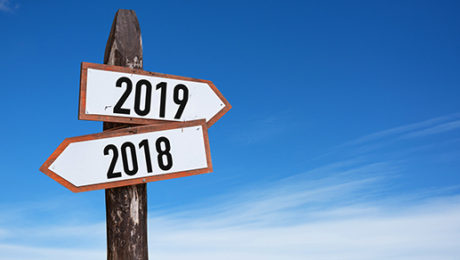 As the year winds down, business owners can be thankful for the gift of perspective (among other things, we hope). Assuming you created a budget for the calendar year, you should now be able to accurately assess that budget by comparing its estimates to actual results. Your objective is to determine whether your budget was reasonable, and, if not, how to adjust it to be more accurate for 2019.
Identify notable changes
Your estimates, like those of many companies, probably start with historical financial statements. From there, you may simply apply an expected growth rate to annual revenues and let it flow through the remaining income statement and balance sheet items. For some businesses, this simplified approach works well. But future performance can't always be expected to mirror historical results.
For example, suppose you renegotiated a contract with a major supplier during the year. The new contract may have affected direct costs and profit margins. So, what was reasonable at the beginning of the year may be less so now and require adjustments when you draft your 2019 budget.
Often, a business can't maintain its current growth rate indefinitely without investing in additional assets or incurring further fixed costs. As you compare your 2018 estimates to actuals, and look at 2019, consider whether your company is planning to:
Build a new plant,
Buy a major piece of equipment,
Hire more workers, or
Rent additional space.
External and internal factors — such as regulatory changes, product obsolescence, and in-process research and development — also may require specialized adjustments to your 2019 budget to keep it reasonable.
Find the best way to track
The most analytical way to gauge reasonableness is to generate year-end financials and then compare the results to what was previously budgeted. Are you on track to meet those estimates? If not, identify the causes and factor them into a revised budget for next year.
If you discover that your actuals are significantly different from your estimates — and if this takes you by surprise — you should consider producing interim financials next year. Some businesses feel overwhelmed trying to prepare a complete set of financials every month. So, you might opt for short-term cash reports, which highlight the sources and uses of cash during the period. These cash forecasts can serve as an early warning system for "budget killers," such as unexpected increases in direct costs or delinquent accounts.
Alternatively, many companies create 12-month rolling budgets — which typically mirror historical financial statements — and update them monthly to reflect the latest market conditions.
Do it all
The budgeting process is rarely easy, but it's incredibly important. And that process doesn't end when you create the budget; checking it regularly and performing a year-end assessment are key. We can help you not only generate a workable budget, but also identify the best ways to monitor your financials throughout the year. Call us today at 205-345-9898.
© 2018 Covenant CPA