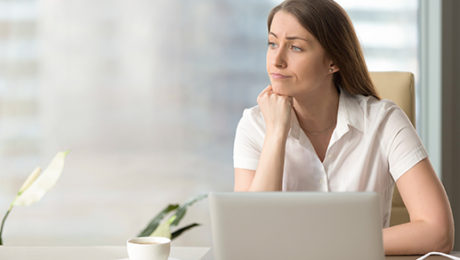 For many businesses, offering employees a 401(k) plan is no longer an option — it's a competitive necessity. But employees often grow so accustomed to having a 401(k) that they don't pay much attention to it.
It's in your best interest as a business owner to buck this trend. Keeping your employees engaged with their 401(k)s will increase the likelihood that they'll appreciate this benefit and get the most from it. In turn, they'll value you more as an employer, which can pay dividends in productivity and retention.
Promote positive awareness
Throughout the year, remind employees that a 401(k) remains one of the most tax-efficient ways to save for retirement. Regardless of investment results, the pretax advantage and any employer match make a 401(k) plan an ideal way to save.
For example, point out that, for every $100 of pay they defer to the 401(k), the entire $100 is invested in the plan — not reduced for taxes as it would be if it were paid directly to them. And any employer match increases investment potential.
At the same time, make sure employees know that your 401(k) plan operates under federal regulations. Although the value of their accounts may go up and down, it isn't affected by the performance of your business, because plan assets aren't commingled with company funds.
Encourage patience, involvement
The fluctuations and complexities of the stock market may cause some participants to worry about their 401(k)s — or to try not to think about them. Regularly reinforce that their accounts are part of a long-term retirement savings and investment strategy. Explain that both the economy and stock market are cyclical. If employees are invested appropriately for their respective ages, their accounts will likely rebound from most losses.
If a change occurs in the investment environment, such as a sudden drop in the stock market, present it as an opportunity for them to reassess their investment strategy and asset allocation. Market shifts have a significant impact on many individuals' asset allocations, resulting in portfolios that may be inappropriate for their ages, retirement horizons and risk tolerance. Suggest that employees conduct annual rebalancing to maintain appropriate investment risk.
Offer help
As part of their benefits package, some businesses provide financial counseling services to employees. If you're one of them, now is a good time to remind them of this resource. Employee assistance programs sometimes offer financial counseling as well.
Another option is to occasionally engage investment advisors to come in and meet with your employees. Your plan vendor may offer this service. Of course, you should never directly give financial advice to employees through anyone who works for your company.
Advocate appreciation
A 401(k) plan is a substantial investment for any company in time, money and resources. Encourage employees to appreciate your efforts — for their benefit and yours. We can help you assess and express the financial advantages of your plan. Call us at 205-345-9898 or email us at info@covenantcpa.com.
© 2019 CovenantCPA
Saturday, 03 November 2018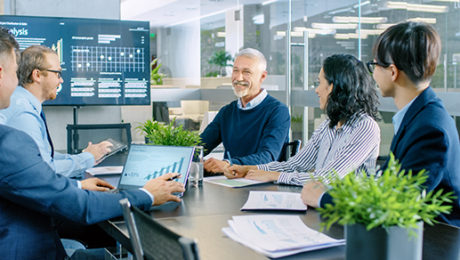 If you're the owner of a small business, you may think of your tight-knit group of employees as a family. If you wish to include them as beneficiaries in your estate plan, it's critical to be aware of possible unintended tax consequences.
Unraveling the (tax) code
Generally, money or other property received by gift or inheritance is excluded from the recipient's income for federal tax purposes. But there's an exception for gifts or bequests to employees: Under Internal Revenue Code Section 102(c), the exclusion doesn't apply to "any amount transferred by or for an employer to, or for the benefit of, an employee."
Certain gifts to employees aren't taxable, including "de minimis" fringe benefits, employee achievement awards and qualified disaster relief payments. Otherwise, the IRS generally views transfers to employees as "supplemental wages" subject to income and payroll taxes.
U.S. Supreme Court weighs in
Despite Sec. 102(c), it may be possible to make a gift to an employee that avoids income taxes. According to the U.S. Supreme Court, such a gift must be made under "detached and disinterested generosity" or "out of affection, respect, admiration, charity or like impulses." In contrast, if a gift is intended to reward an employee for past performance or serve as an incentive for future performance, it's considered compensation and is subject to income and payroll taxes. Unfortunately, the intent behind a gift can be difficult to prove.
Keep in mind that treating a gift or bequest as compensation isn't necessarily a bad thing. In some cases, the income and payroll taxes may be less severe than the gift, estate and generation-skipping transfer taxes that otherwise would apply. And you can always "gross up" the transferred amount to ensure that the recipient has enough cash to pay the taxes.
Contact us at 205-345-9898 if you're considering including employees in your estate plan.
© 2018 Covenant CPA