Friday, 04 September 2020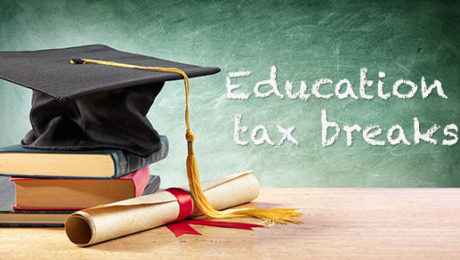 Despite the COVID-19 pandemic, students are going back to school this fall, either remotely, in-person or under a hybrid schedule. In any event, parents may be eligible for certain tax breaks to help defray the cost of education.
Here is a summary of some of the tax breaks available for education.
1. Higher education tax credits. Generally, you may be able to claim either one of two tax credits for higher education expenses — but not both.
With the American Opportunity Tax Credit (AOTC), you can save a maximum of $2,500 from your tax bill for each full-time college or grad school student. This applies to qualified expenses including tuition, room and board, books and computer equipment and other supplies. But the credit is phased out for moderate-to-upper income taxpayers. No credit is allowed if your modified adjusted gross income (MAGI) is over $90,000 ($180,000 for joint filers).
The Lifetime Learning Credit (LLC) is similar to the AOTC, but there are a few important distinctions. In this case, the maximum credit is $2,000 instead of $2,500. Furthermore, this is the overall credit allowed to a taxpayer regardless of the number of students in the family. However, the LLC is also phased out under income ranges even lower than the AOTC. You can't claim the credit if your MAGI is $68,000 or more ($136,000 or more if you file a joint return).
For these reasons, the AOTC is generally preferable to the LLC. But parents have still another option.
2. Tuition-and-fees deduction. As an alternative to either of the credits above, parents may claim an above-the-line deduction for tuition and related fees. This deduction is either $4,000 or $2,000, depending on the taxpayer's MAGI, before it is phased out. No deduction is allowed for MAGI above $80,000 for single filers and $160,000 for joint filers.
The tuition-and-fees deduction, which has been extended numerous times, is currently scheduled to expire after 2020. However, it's likely to be revived again by Congress.
In addition to these tax breaks, there are other ways to save and pay for college on a tax advantaged basis. These include using Section 529 plans and Coverdell Education Savings Accounts. There are limits on contributions to these saving vehicles.
Note: Thanks to a provision in the Tax Cuts and Jobs Act, a 529 plan can now be used to pay for up to $10,000 annually for a child's tuition at a private or religious elementary or secondary school.
Final lesson
Typically, parents are able to take advantage of one or more of these tax breaks, even though some benefits are phased out above certain income levels. Contact us to maximize the tax breaks for your children's education.
© 2020 Covenant CPA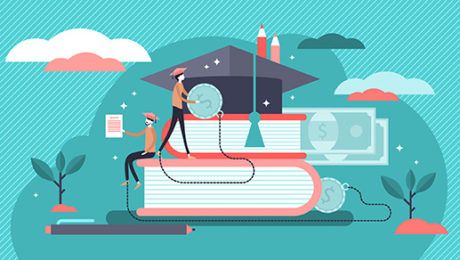 There are several ways to save for your child's or grandchild's education, including with a Coverdell Education Savings Account (ESA). Although for federal tax purposes there's no upfront deduction for contributions made to an ESA, the earnings on the contributions grow tax-free. In addition, no tax is due when the funds in the account are distributed, to the extent the amounts withdrawn don't exceed the child's qualified education expenses.
Qualified expenses include higher education tuition, fees, books and room, as well as elementary and secondary school expenses.
Contribution limits
The annual limit that can be contributed to a child's ESA is $2,000 per year — from all contributors for all ESAs for the same child. The maximum dollar amount that any individual can contribute is phased out if the contributor's adjusted gross income (with certain modifications) exceeds $95,000 ($190,000 for married joint filers).
However, this phaseout is easily avoided. A child can contribute to his or her own ESA, so a parent or other person whose contribution may be limited by the phaseout rule can give the money to an ESA as custodian for the child. Under those circumstances, the child is considered to be the contributor and, if the child's adjusted gross income is below $95,000, the phaseout won't apply.
Contributions that exceed $2,000 in total for a child for a year are subject to a 6% penalty tax until the excess (plus earnings) are withdrawn.
How long can you make ESA contributions? They can be made until a child reaches age 18 (but this age limit doesn't apply to a beneficiary with special needs who requires additional time to complete his or her education). A beneficiary doesn't have to be your own child.
Taking money out
Withdrawals from an ESA during a year that exceed the child's qualified education expenses for that year are included in the child's income (to the extent of the earnings portion of the distribution) and are also subject to an additional 10% tax.
Tax-free transfers or rollovers of account balances from an ESA benefiting one beneficiary to another account benefiting another person are allowed, if the new beneficiary hasn't reached 30, and is a member of the family of the old beneficiary. (The age limit doesn't apply to a beneficiary with special needs.)
If you're interested in discussing a Coverdell ESA, or other education planning options, please contact us.
© 2019 Covenant CPA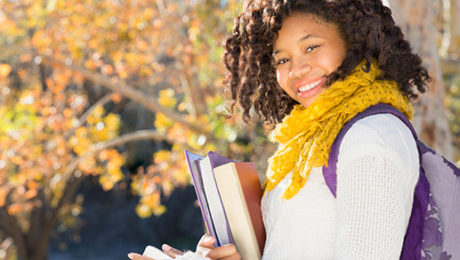 Section 529 plans are a popular education-funding tool because of tax and other benefits. Two types are available: 1) prepaid tuition plans, and 2) savings plans. And one of these plans got even better under the Tax Cuts and Jobs Act (TCJA).
Enjoy valuable benefits
529 plans provide a tax-advantaged way to help pay for qualifying education expenses. First and foremost, although contributions aren't deductible for federal purposes, plan assets can grow tax-deferred. In addition, some states offer tax incentives for contributing in the form of deductions or credits.
But that's not all. 529 plans also usually offer high contribution limits. And there are no income limits for contributing.
Lock in current tuition rates
With a 529 prepaid tuition plan, if your contract is for four years of tuition, tuition is guaranteed regardless of its cost at the time the beneficiary actually attends the school. This can provide substantial savings if you invest when the child is still very young.
One downside is that there's uncertainty in how benefits will be applied if the beneficiary attends a different school. Another is that the plan doesn't cover costs other than tuition, such as room and board.
Fund more than just college tuition
A 529 savings plan can be used to pay a student's expenses at most postsecondary educational institutions. Distributions used to pay qualified expenses (such as tuition, mandatory fees, books, supplies, computer equipment, software, Internet service and, generally, room and board) are income-tax-free for federal purposes and typically for state purposes as well, thus making the tax deferral a permanent savings.
In addition, the Tax Cuts and Jobs Act expands the definition of qualified expenses to generally include elementary and secondary school tuition. However, tax-free distributions used for such tuition are limited to $10,000 per year.
The biggest downside may be that you don't have direct control over investment decisions; you're limited to the options the plan offers. Additionally, for funds already in the plan, you can make changes to your investment options only twice during the year or when you change beneficiaries.
But each time you make a contribution to a 529 savings plan, you can select a different option for that contribution, regardless of how many times you contribute throughout the year. And every 12 months you can make a tax-free rollover to a different 529 plan for the same child.
Picking your plan
Both prepaid tuition plans and savings plans offer attractive benefits. We can help you determine which one is a better fit for you or explore other tax-advantaged education-funding options. Contact us at 205-345-9898.
© 2018 Covenant CPA