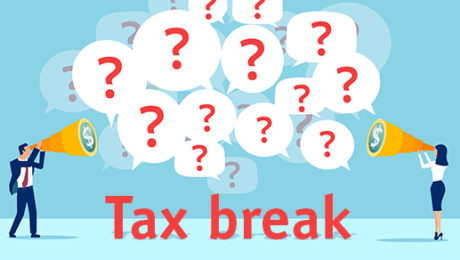 Many taxpayers make charitable gifts — because they're generous and they want to save money on their federal tax bills. But with the tax law changes that went into effect a couple years ago and the many rules that apply to charitable deductions, you may no longer get a tax break for your generosity.
Are you going to itemize?
The Tax Cuts and Jobs Act (TCJA), signed into law in 2017, didn't put new limits on or suspend the charitable deduction, like it did with many other itemized deductions. Nevertheless, it reduces or eliminates the tax benefits of charitable giving for many taxpayers.
Itemizing saves tax only if itemized deductions exceed the standard deduction. Through 2025, the TCJA significantly increases the standard deduction. For 2020, it is $24,800 for married couples filing jointly (up from $24,400 for 2019), $18,650 for heads of households (up from $18,350 for 2019), and $12,400 for singles and married couples filing separately (up from $12,200 for 2019).
Back in 2017, these amounts were $12,700, $9,350, $6,350 respectively. The much higher standard deduction combined with limits or suspensions on some common itemized deductions means you may no longer have enough itemized deductions to exceed the standard deduction. And if that's the case, your charitable donations won't save you tax.
To find out if you get a tax break for your generosity, add up potential itemized deductions for the year. If the total is less than your standard deduction, your charitable donations won't provide a tax benefit.
You might, however, be able to preserve your charitable deduction by "bunching" donations into alternating years. This can allow you to exceed the standard deduction and claim a charitable deduction (and other itemized deductions) every other year.
What is the donation deadline?
To be deductible on your 2019 return, a charitable gift must have been made by December 31, 2019. According to the IRS, a donation generally is "made" at the time of its "unconditional delivery." The delivery date depends in part on what you donate and how you donate it. For example, for a check, the delivery date is the date you mailed it. For a credit card donation, it's the date you make the charge.
Are there other requirements?
If you do meet the rules for itemizing, there are still other requirements. To be deductible, a donation must be made to a "qualified charity" — one that's eligible to receive tax-deductible contributions.
And there are substantiation rules to prove you made a charitable gift. For a contribution of cash, check, or other monetary gift, regardless of amount, you must maintain a bank record or a written communication from the organization you donated to that shows its name, plus the date and amount of the contribution. If you make a charitable contribution by text message, a bill from your cell provider containing the required information is an acceptable substantiation. Any other type of written record, such as a log of contributions, isn't sufficient.
Do you have questions?
We can answer any questions you may have about the deductibility of charitable gifts or changes to the standard deduction and itemized deductions.
© 2020 Covenant CPA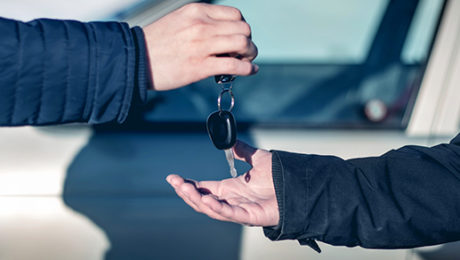 You've probably seen or heard ads urging you to donate your car to charity. "Make a difference and receive tax savings," one organization states. But donating a vehicle may not result in a big tax deduction — or any deduction at all.
Trade in, sell or donate?
Let's say you're buying a new car and want to get rid of your old one. Among your options are trading in the vehicle to the dealer, selling it yourself or donating it to charity.
If you donate, the tax deduction depends on whether you itemize and what the charity does with the vehicle. For cars worth more than $500, the deduction is the amount for which the charity actually sells the car, if it sells without materially improving it. (This limit includes vans, trucks, boats and airplanes.)
Because many charities wind up selling the cars they receive, your donation will probably be limited to the sale price. Furthermore, these sales are often at auction, or even salvage, and typically result in sales below the Kelley Blue Book® value. To further complicate matters, you won't know the amount of your deduction until the charity sells the car and reports the sale proceeds to you.
If the charity uses the car in its operations or materially improves it before selling, your deduction will be based on the car's fair market value at the time of the donation. In that case, fair market value is usually set according to the Blue Book listings.
In these cases, the IRS will accept the Blue Book value or another established used car pricing guide for a car that's the same make, model, and year, sold in the same area and in the same condition, as the car you donated. In some cases, this value may exceed the amount you could get on a sale.
However, if the car is in poor condition, needs substantial repairs or is unsafe to drive, and the pricing guide only lists prices for cars in average or better condition, the guide won't set the car's value for tax purposes. Instead, you must establish the car's market value by any reasonable method. Many used car guides show how to adjust value for items such as accessories or mileage.
You must itemize
In any case, you must itemize your deductions to get the tax benefit. You can't take a deduction for a car donation if you take the standard deduction. Under the Tax Cuts and Jobs Act, fewer people are itemizing because the law significantly increased the standard deduction amounts. So even if you donate a car to charity, you may not get any tax benefit, because you don't have enough itemized deductions.
If you do donate a vehicle and itemize, be careful to substantiate your deduction. Make sure the charity qualifies for tax deductions. If it sells the car, you'll need a written acknowledgment from the organization with your name, tax ID number, vehicle ID number, gross proceeds of sale and other information. The charity should provide you with this acknowledgment within 30 days of the sale.
If, instead, the charity uses (or materially improves) the car, the acknowledgment needs to certify the intended use (or improvement), along with other information. This acknowledgment should be provided within 30 days of the donation.
Consider all factors
Of course, a tax deduction isn't the only reason for donating a vehicle to charity. You may want to support a worthwhile organization. Or you may like the convenience of having a charity pick up a car at your home on short notice. But if you're donating in order to claim a tax deduction, make sure you understand all the ramifications. Contact us if you have questions at 205-345-9898 and info@covenantcpa.com.
© 2019 CovenantCPA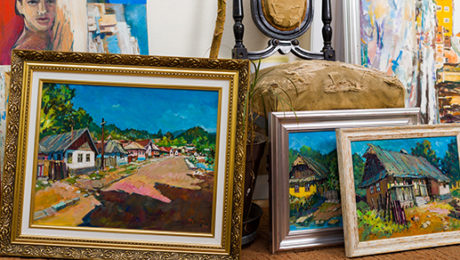 Charitable giving is a key part of estate planning for many people. If you have a collection of valuable art and are charitably minded, consider donating one or more pieces to receive tax deductions. Generally, it's advantageous to donate appreciated property to avoid capital gains taxes. Because the top federal capital gains rate for art and other "collectibles" is 28%, donating art is particularly effective.
Considerations before donating
If you're considering a donation of art, here are four tips to keep in mind:
1. Get an appraisal. Given the subjective nature of art valuation and the potential for abuse, the IRS scrutinizes charitable donations and other transactions involving valuable artwork. Most art donations require a "qualified appraisal" by a "qualified appraiser." IRS rules contain detailed requirements about the qualifications an appraiser must possess and the contents of an appraisal.
IRS auditors are required to refer all gifts of art valued at $20,000 or more to the IRS Art Advisory Panel. The panel's findings are the IRS's official position on the art's value, so it's critical to provide a solid appraisal to support your valuation.
2. Donate to a public charity. To maximize your charitable deduction, donate artwork to a public charity, such as a museum or university with public charity status. These donations generally entitle you to deduct the artwork's full fair market value. If you donate art to a private foundation, your deduction will be limited to your cost. Keep in mind that the amount you may deduct in a given year is limited to a percentage of your adjusted gross income (30% for public charities, 50% for private charities) with the excess carried over to future years.
3. Beware the related-use rule. To qualify for a full fair-market-value deduction, the charity's use of the artwork must be related to its tax-exempt purpose. So, for example, if you donate a painting to a museum for display or to a university for use in art classes, you'll satisfy the related-use rule.
Even if the related-use rule is satisfied initially, you may lose some or all of your deductions if the artwork is worth more than $5,000 and the charity sells or otherwise disposes of it within three years after receiving it.
4. Transfer the copyright. If you own both the work of art and the copyright to the work, you must assign the copyright to the charity to qualify for a charitable deduction.
Fractional donations
At one time, it was possible to give art away gradually using a series of fractional gifts, and claim increasing deductions if the art continued to appreciate. Under current rules, however, the deduction for future fractional gifts is limited to the value of the initial fractional gift (or, if lower, the fair market value of the later fractional gift).
The rules surrounding donations of art can be complex. We can help you achieve your charitable giving goals while maximizing your tax benefits. Contact us today at 205-345-9898 or info@covenantcpa.com.
© 2019 CovenantCPA