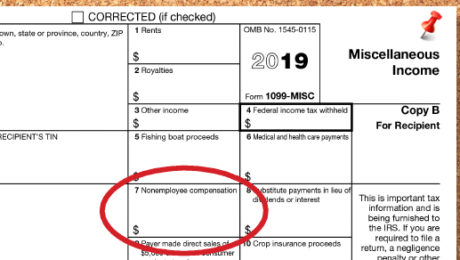 A month after the new year begins, your business may be required to comply with rules to report amounts paid to independent contractors, vendors and others. You may have to send 1099-MISC forms to those whom you pay nonemployee compensation, as well as file copies with the IRS. This task can be time consuming and there are penalties for not complying, so it's a good idea to begin gathering information early to help ensure smooth filing.
Deadline
There are many types of 1099 forms. For example, 1099-INT is sent out to report interest income and 1099-B is used to report broker transactions and barter exchanges. Employers must provide a Form 1099-MISC for nonemployee compensation by January 31, 2020, to each noncorporate service provider who was paid at least $600 for services during 2019. (1099-MISC forms generally don't have to be provided to corporate service providers, although there are exceptions.)
A copy of each Form 1099-MISC with payments listed in box 7 must also be filed with the IRS by January 31. "Copy A" is filed with the IRS and "Copy B" is sent to each recipient.
There are no longer any extensions for filing Form 1099-MISC late and there are penalties for late filers. The returns will be considered timely filed if postmarked on or before the due date.
A few years ago, the deadlines for some of these forms were later. But the earlier January 31 deadline for 1099-MISC was put in place to give the IRS more time to spot errors on tax returns. In addition, it makes it easier for the IRS to verify the legitimacy of returns and properly issue refunds to taxpayers who are eligible to receive them.
Gathering information
Hopefully, you've collected W-9 forms from independent contractors to whom you paid $600 or more this year. The information on W-9s can be used to help compile the information you need to send 1099-MISC forms to recipients and file them with the IRS. Here's a link to the Form W-9 if you need to request contractors and vendors to fill it out: https://bit.ly/2NQvJ5O.
Form changes coming next year
In addition to payments to independent contractors and vendors, 1099-MISC forms are used to report other types of payments. As described above, Form 1099-MISC is filed to report nonemployment compensation (NEC) in box 7. There may be separate deadlines that report compensation in other boxes on the form. In other words, you may have to file some 1099-MISC forms earlier than others. But in 2020, the IRS will be requiring "Form 1099-NEC" to end confusion and complications for taxpayers. This new form will be used to report 2020 nonemployee compensation by February 1, 2021.
Help with compliance
But for nonemployee compensation for 2019, your business will still use Form 1099-MISC. If you have questions about your reporting requirements, contact us.
© 2019 Covenant CPA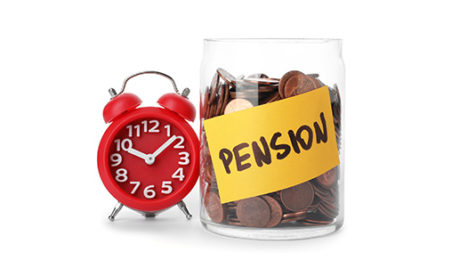 If you own a business and don't have a tax-advantaged retirement plan, it's not too late to establish one and reduce your 2018 tax bill. A Simplified Employee Pension (SEP) can still be set up for 2018, and you can make contributions to it that you can deduct on your 2018 income tax return.
Contribution deadlines
A SEP can be set up as late as the due date (including extensions) of your income tax return for the tax year for which the SEP is to first apply. That means you can establish a SEP for 2018 in 2019 as long as you do it before your 2018 return filing deadline. You have until the same deadline to make 2018 contributions and still claim a potentially substantial deduction on your 2018 return.
Generally, other types of retirement plans would have to have been established by December 31, 2018, in order for 2018 contributions to be made (though many of these plans do allow 2018 contributions to be made in 2019).
Discretionary contributions
With a SEP, you can decide how much to contribute each year. You aren't obligated to make any certain minimum contributions annually.
But, if your business has employees other than you:
Contributions must be made for all eligible employees using the same percentage of compensation as for yourself, and
Employee accounts must be immediately 100% vested.
The contributions go into SEP-IRAs established for each eligible employee.
For 2018, the maximum contribution that can be made to a SEP-IRA is 25% of compensation (or 20% of self-employed income net of the self-employment tax deduction), subject to a contribution cap of $55,000. (The 2019 cap is $56,000.)
Next steps
To set up a SEP, you just need to complete and sign the very simple Form 5305-SEP ("Simplified Employee Pension — Individual Retirement Accounts Contribution Agreement"). You don't need to file Form 5305-SEP with the IRS, but you should keep it as part of your permanent tax records. A copy of Form 5305-SEP must be given to each employee covered by the SEP, along with a disclosure statement.Although there are rules and limits that apply to SEPs beyond what we've discussed here, SEPs generally are much simpler to administer than other retirement plans. Contact us with any questions you have about SEPs and to discuss whether it makes sense for you to set one up for 2018 (or 2019). 205-345-9898 or info@covenantcpa.com.
© 2019 CovenantCPA
Monday, 17 September 2018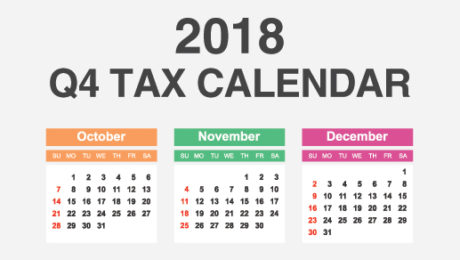 Here are some of the key tax-related deadlines affecting businesses and other employers during the fourth quarter of 2018. Keep in mind that this list isn't all-inclusive, so there may be additional deadlines that apply to you. Contact us to ensure you're meeting all applicable deadlines and to learn more about the filing requirements.
October 15
If a calendar-year C corporation that filed an automatic six-month extension:

File a 2017 income tax return (Form 1120) and pay any tax, interest and penalties due.
Make contributions for 2017 to certain employer-sponsored retirement plans.
October 31
Report income tax withholding and FICA taxes for third quarter 2018 (Form 941) and pay any tax due. (See exception below under "November 13.")
November 13
Report income tax withholding and FICA taxes for third quarter 2018 (Form 941), if you deposited on time and in full all of the associated taxes due.
December 17
If a calendar-year C corporation, pay the fourth installment of 2018 estimated income taxes.
Contact us at 205-345-9898 to learn more.
© 2018 Covenant CPA