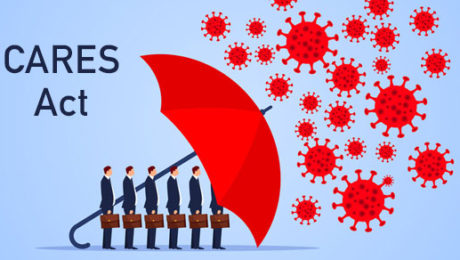 On March 27, President Trump signed into law another coronavirus (COVID-19) law, which provides extensive relief for businesses and employers. Here are some of the tax-related provisions in the Coronavirus Aid, Relief, and Economic Security Act (CARES Act).
Employee retention credit
The new law provides a refundable payroll tax credit for 50% of wages paid by eligible employers to certain employees during the COVID-19 crisis.
Employer eligibility. The credit is available to employers with operations that have been fully or partially suspended as a result of a government order limiting commerce, travel or group meetings. The credit is also provided to employers that have experienced a greater than 50% reduction in quarterly receipts, measured on a year-over-year basis.
The credit isn't available to employers receiving Small Business Interruption Loans under the new law.
Wage eligibility. For employers with an average of 100 or fewer full-time employees in 2019, all employee wages are eligible, regardless of whether an employee is furloughed. For employers with more than 100 full-time employees last year, only the wages of furloughed employees or those with reduced hours as a result of closure or reduced gross receipts are eligible for the credit.
No credit is available with respect to an employee for whom the employer claims a Work Opportunity Tax Credit.
The term "wages" includes health benefits and is capped at the first $10,000 paid by an employer to an eligible employee. The credit applies to wages paid after March 12, 2020 and before January 1, 2021.
The IRS has authority to advance payments to eligible employers and to waive penalties for employers who don't deposit applicable payroll taxes in anticipation of receiving the credit.
Payroll and self-employment tax payment delay
Employers must withhold Social Security taxes from wages paid to employees. Self-employed individuals are subject to self-employment tax.
The CARES Act allows eligible taxpayers to defer paying the employer portion of Social Security taxes through December 31, 2020. Instead, employers can pay 50% of the amounts by December 31, 2021 and the remaining 50% by December 31, 2022.
Self-employed people receive similar relief under the law.
Temporary repeal of taxable income limit for NOLs
Currently, the net operating loss (NOL) deduction is equal to the lesser of 1) the aggregate of the NOL carryovers and NOL carrybacks, or 2) 80% of taxable income computed without regard to the deduction allowed. In other words, NOLs are generally subject to a taxable-income limit and can't fully offset income.
The CARES Act temporarily removes the taxable income limit to allow an NOL to fully offset income. The new law also modifies the rules related to NOL carrybacks.
Interest expense deduction temporarily increased
The Tax Cuts and Jobs Act (TCJA) generally limited the amount of business interest allowed as a deduction to 30% of adjusted taxable income.
The CARES Act temporarily and retroactively increases the limit on the deductibility of interest expense from 30% to 50% for tax years beginning in 2019 and 2020. There are special rules for partnerships.
Bonus depreciation for qualified improvement property
The TCJA amended the tax code to allow 100% additional first-year bonus depreciation deductions for certain qualified property. The TCJA eliminated definitions for 1) qualified leasehold improvement property, 2) qualified restaurant property, and 3) qualified retail improvement property. It replaced them with one category called qualified improvement property (QIP). A general 15-year recovery period was intended to have been provided for QIP. However, that period failed to be reflected in the language of the TCJA. Therefore, under the TCJA, QIP falls into the 39-year recovery period for nonresidential rental property, making it ineligible for 100% bonus depreciation.
The CARES Act provides a technical correction to the TCJA, and specifically designates QIP as 15-year property for depreciation purposes. This makes QIP eligible for 100% bonus depreciation. The provision is effective for property placed in service after December 31, 2017.
Careful planning required
This article only explains some of the relief available to businesses. Additional relief is provided to individuals. Be aware that other rules and limits may apply to the tax breaks described here. Contact us if you have questions about your situation.
© 2020 Covenant CPA
Tuesday, 17 December 2019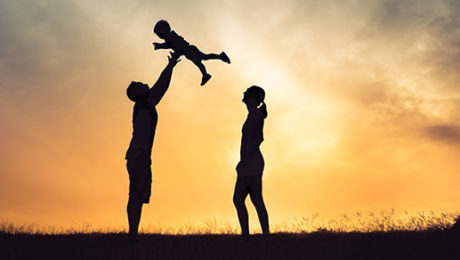 If you're adopting a child, or you adopted one this year, there may be significant tax benefits available to offset the expenses. For 2019, adoptive parents may be able to claim a nonrefundable credit against their federal tax for up to $14,080 of "qualified adoption expenses" for each adopted child. (This amount is increasing to $14,300 for 2020.) That's a dollar-for-dollar reduction of tax — the equivalent, for someone in the 24% marginal tax bracket, of a deduction of over $50,000.
Adoptive parents may also be able to exclude from their gross income up to $14,080 for 2019 ($14,300 for 2020) of qualified adoption expenses paid by an employer under an adoption assistance program. Both the credit and the exclusion are phased out if the parents' income exceeds certain limits, as explained below.
Adoptive parents may claim both a credit and an exclusion for expenses of adopting a child. But they can't claim both a credit and an exclusion for the same expense.
Qualified adoption expenses
To qualify for the credit or the exclusion, the expenses must be "qualified." These are the reasonable and necessary adoption fees, court costs, attorney fees, travel expenses (including amounts spent for meals and lodging) while away from home, and other expenses directly related to the legal adoption of an "eligible child."
Expenses in connection with an unsuccessful attempt to adopt an eligible child can qualify. However, expenses connected with a foreign adoption (one in which the child isn't a U.S. citizen or resident) qualify only if the child is actually adopted.
Taxpayers who adopt a child with special needs get a special tax break. They will be deemed to have qualified adoption expenses in the tax year in which the adoption becomes final in an amount sufficient to bring their total aggregate expenses for the adoption up to $14,300 for 2020 ($14,080 for 2019). In other words, they can take the adoption credit or exclude employer-provided adoption assistance up to that amount, whether or not they had $14,300 for 2020 ($14,080 for 2019) of actual expenses.
Phase-out for high-income taxpayers
The credit allowable for 2019 is phased out for taxpayers with adjusted gross income (AGI) of $211,160 ($214,520 for 2020). It is eliminated when AGI reaches $251,160 for 2019 ($254,520 for 2020).
Taxpayer ID number required
The IRS can disallow the credit and the exclusion unless a valid taxpayer identification number (TIN) for the child is included on the return. Taxpayers who are in the process of adopting a child can get a temporary number, called an adoption taxpayer identification number (ATIN), for the child. This enables adoptive parents to claim the credit and exclusion for qualified expenses.
When the adoption becomes final, the adoptive parents must apply for a Social Security number for the child. Once obtained, that number, rather than the ATIN, is used.
We can help ensure that you meet all the requirements to get the full benefit of the tax savings available to adoptive parents. Please contact us if you have any questions
© 2019 Covenant CPA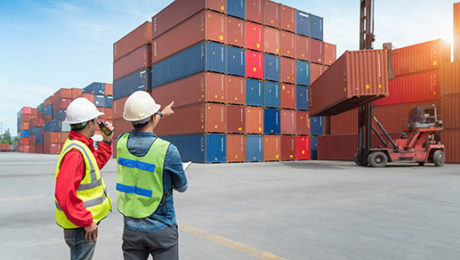 The U.S. economy depends on import and export markets to run as designed. After all, revenue from trade tariffs and duties contribute $30 billion annually to federal government coffers. Unfortunately, fraud regularly throws a wrench in the works of global trade, and individual businesses suffer. Your company might, for example, lose money if a seller ships substandard goods or it could get fleeced if it turns out that a shipment doesn't exist.
The problem with letters of credit
To facilitate international trade, buyers and sellers often rely on documentary letters of credit (DLCs). For a fee, banks issue DLCs that pay sellers from buyers once the specified terms of the DLC are fulfilled. These documents theoretically shift risk to the bank offering the DLC.
According to the Uniform Customs & Practice for Documentary Credits, banks should work with "documents and not with goods, services or performance to which the documents may relate." Therefore, sellers can present the documents specified in the DLC and receive payment, yet still defraud buyers.
To this end, a seller might:
Falsify documents about cargo status. Even though the seller receives payment under the DLC, the goods never materialize.
Sell substandard goods. Here, the seller ships goods made with lower-quality materials or less than the quantity ordered by the buyer.
Contract with more than one buyer. In this scenario, the cargo exists, but the seller "sells" it to multiple buyers. It collects payment for more than one shipment, but only one company receives the goods. Similarly, a seller might present duplicate bills of lading for the same cargo.
Solutions for protecting your business
So how can you engage in international trade and avoid crooked players? If you're buying goods, research the seller's background. Ask for and check references and contact the consulate general in the country where the seller is located. Third-party experts can also investigate the financial standing and business reputations of prospective international trade partners.
You might also engage an independent inspector to verify a shipment. If you include an inspection clause in your DLC, the bank will only issue payment to the seller after it receives the inspection certificate. Or, insert a clause in the DLC that allows you to inspect the goods yourself before payment is released.
Exporters should also be wary
If you're exporting goods overseas, many of the same principles apply, including performing thorough research on your trade partner. Also, to prevent costly misunderstandings, make sure your contract includes a detailed list of buyer and seller responsibilities. For more information about exporting goods, visit the federal government's export.gov site or contact us.
© 2019 Covenant CPA