Wednesday, 25 November 2020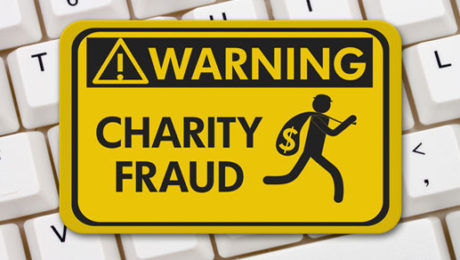 Americans generally feel generous during the holidays and usually are eager to donate to worthy charitable causes. At the same time, they're so busy and rushed with holiday activities they don't necessarily vet charities that ask for support. Fraud perpetrators masquerading as nonprofits usually find easy pickings.
Charity scammers use every available channel to defraud charitable donors — door-to-door appeals, telemarketing campaigns, email messages, slick looking websites and even through social media "friends." To ensure your donations reach the genuinely needy, exercise healthy skepticism and take precautions.
Know your nonprofit
The best and easiest way to avoid becoming a charity scam victim is to donate only to charities you already know and trust. However, by doing this, it's possible you could exclude new or lesser-known charities from consideration. So if you want to donate to an unknown group, ask the organization to provide as much information as possible — including its tax ID number. Then verify the charity's status with the IRS and its activities and financials on watchdog sites such as charitynavigator.com and charitywatch.com.
Also make sure you understand how the charity intends to use your donation. This is just as true for established nonprofits. If it isn't clear where your donation will go or if the charity's representative seems to dodge the question, walk away.
Best practices
Here are some other tips to help you avoid becoming a charity fraud victim:
Don't answer suspicious calls. Caller ID makes it easy to ignore calls from numbers you don't recognize. Unfortunately, perpetrators may mask their phone numbers with the names and numbers of legitimate charities. The simple solution: Tell the caller you don't donate money over the phone and hang up.
Ignore suspicious emails. Don't open unfamiliar and unsolicited emails or click on any links they include.
Avoid in-person sales pitches. Place a "No Solicitors" sign at your front door to discourage con artists. If you inadvertently open the door to a stranger, inform the person that you don't donate to charities unless they send information in the mail. Fake charities usually won't.
Don't bend to pressure. No matter how compelling the sales pitch, or how "urgent" the charity's need, take time to review and research it. Tell solicitors that you'll get back to them later. Be particularly wary about pitches in the aftermath of natural disasters and other emergencies.
Donate with credit cards. Using credit cards to make charitable donations provides a level of protection because you usually can dispute fraudulent charges. If you discover a discrepancy when reviewing monthly statements, contact the charity and your credit card company immediately. Debit cards generally offer less protection against unauthorized charges. And paper checks are easy to counterfeit.
Heinous crime
Charity fraud is a particularly heinous crime because it hurts both the charitably inclined and those in need of help. If you suspect someone is perpetrating a scheme, stay away from the fraudster and report the person to law enforcement.
© 2020 Covenant CPA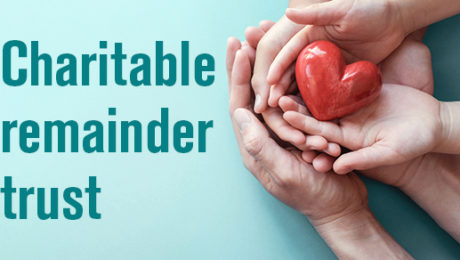 Are you a multitasker? If so, you may appreciate an estate planning technique that can convert assets into a stream of lifetime income, provide a current tax deduction and leave the remainder to your favorite charity — all in one fell swoop. It's the aptly named charitable remainder trust (CRT).
A CRT in action
You can set up one of two CRT types: a charitable remainder annuity trust (CRAT) or a charitable remainder unitrust (CRUT) and fund it with assets you own. The trust then pays out income to the designated beneficiary or beneficiaries — for example, the trust creator or a spouse — for life or a term of 20 years or less. Alternatively, if certain requirements are met, you can choose to have income paid to your children, other family members or an entity.
If it suits your needs, you may postpone taking income distributions until a later date. In the meantime, the assets in the CRT (ideally) continue to appreciate in value.
Typically, a CRT is funded with income-producing assets, such as real estate, securities and even stock in your own company. (Note: S corporation stock can't be used for this purpose.) These assets may be supplemented by cash deposits or the transfer can be all cash.
When you transfer assets to the CRT, you qualify for a current tax deduction based on several factors, including the value of the assets at the time of transfer, the ages of the income beneficiaries and the Section 7520 rate. Generally, the greater the payout, the lower the deduction.
A matter of control
An important decision relating to a CRT is naming the trustee to manage its affairs. The trustee should be someone with the requisite financial acumen and knowledge of your personal situation. Thus, it could be an advisor, an institutional entity, a family member, a close friend or even you.
Because of the significant dollars at stake, many trust creators opt for a professional, perhaps someone who specializes in managing trust assets. If you're leaning toward this option, interview several candidates and consider factors such as experience, investment performance and level of services provided.
If you decide to take on the task yourself, consider using a third-party professional to handle most of the paperwork and provide other support.
During the CRT's term, it's the trustee — not the charity — who calls the shots. The trustee is obligated to adhere to the terms of the trust and follow your instructions. Thus, you still maintain some measure of control. In fact, you may retain the right to change the trustee if you become dissatisfied or designate a different charity to receive the remainder assets.
Is a CRT right for you?
The short answer is that it depends on your specific circumstances. Be aware that a CRT is irrevocable. In other words, once it's executed, there's no going back and you generally can't make other changes. So, you must be fully committed to this approach. Contact us with any questions.
© 2020 Covenant CPA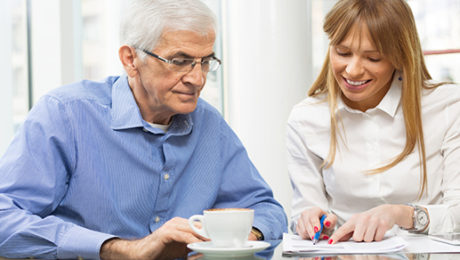 If you're age 70½ or older, you can make direct contributions — up to $100,000 annually — from your IRA to qualified charitable organizations without owing any income tax on the distributions. This break may be especially beneficial now because of Tax Cuts and Jobs Act (TCJA) changes that affect who can benefit from the itemized deduction for charitable donations.
Counts toward your RMD
A charitable IRA rollover can be used to satisfy required minimum distributions (RMDs). You must begin to take annual RMDs from your traditional IRAs in the year you reach age 70½. If you don't comply, you can owe a penalty equal to 50% of the amount you should have withdrawn but didn't. (Deferral is allowed for the initial year, but you'll have to take two RMDs the next year.)
So if you don't need the RMD for your living expenses, a charitable IRA rollover can be a great way to comply with the RMD requirement without triggering the tax liability that would occur if the RMD were paid to you.
Doesn't require itemizing
You might be able to achieve a similar tax result from taking the RMD and then contributing that amount to charity. But it's more complex because you must report the RMD as income and then take an itemized deduction for the donation.
And, with the TCJA's near doubling of the standard deduction, fewer taxpayers will benefit from itemizing. Itemizing saves tax only when itemized deductions exceed the standard deduction. For 2018, the standard deduction is $12,000 for singles, $18,000 for heads of households, and $24,000 for married couples filing jointly.
Doesn't have other deduction downsides
Even if you have enough other itemized deductions to exceed your standard deduction, taking your RMD and contributing that amount to charity has two more possible downsides.
First, the reported RMD income might increase your income to the point that you're pushed into a higher tax bracket, certain additional taxes are triggered and/or the benefits of certain tax breaks are reduced or eliminated. It could even cause Social Security payments to become taxable or increase income-based Medicare premiums and prescription drug charges.
Second, if your donation would equal a large portion of your income for the year, your deduction might be reduced due to the percentage-of-income limit. You generally can't deduct cash donations that exceed 60% of your adjusted gross income for the year. (The TCJA raised this limit from 50%, but if the cash donation is to a private nonoperating foundation, the limit is only 30%.) You can carry forward the excess up to five years, but if you make large donations every year, that won't help you.
A charitable IRA rollover avoids these potential negative tax consequences.
Have questions?
The considerations involved in deciding whether to make a direct IRA rollover have changed in light of the TCJA. So contact us at 205-345-9898 to go over your particular situation and determine what's right for you.
© 2018 Covenant CPA