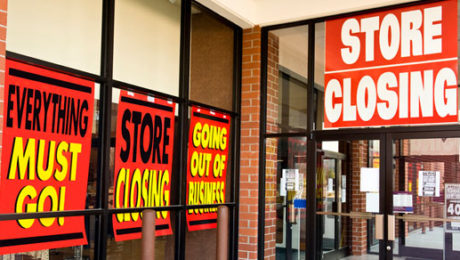 Several major companies have already filed for bankruptcy during the novel coronavirus (COVID-19) crisis and many more large and small businesses are expected to follow suit. If you're a creditor of a company that's liquidating, it may be challenging to get back what you're owed. That's where a solvency opinion can help. An expert determines whether the company could meet its long-term interest and repayment obligations when it made — or didn't make — payments to creditors.
Examining the subject
Solvency experts consider many issues when examining a business. But ultimately, the outcome of three tests enable an expert to determine solvency:
1. Balance sheet. At the time of the transaction at issue, did the subject's asset value exceed its liability value? Assets are generally valued at fair market value, rather than at book value. The latter is typically based on historic cost, and fixed assets (such as vehicles and equipment) may be reduced by annual depreciation expense. But the balance sheet is just a starting point. Adjustments may be needed to balance sheet items so that they more accurately reflect the fair market value of assets.
2. Cash flow. This test examines whether the subject incurred debts that were beyond its ability to pay as they matured. It involves analysis of a series of projections of future financial performance. Experts consider a range of scenarios. These include management's growth expectations, lower-than-expected growth, and no growth — as well as past performance, current economic conditions and future prospects.
3. Adequate capital. The final test determines whether a company has adequate capital and is likely to survive in the normal course of business, bearing in mind reasonable fluctuations in the future. In addition to looking at the value of net equity and cash flow, experts consider factors such as asset volatility, debt repayment schedules and available credit.
Companies generally are considered solvent by solvency experts if they pass all three of these tests.
Presumed insolvent
Courts typically presume that a company is insolvent unless a party to litigation proves otherwise. You can bolster your position with a comprehensive solvency analysis performed by a qualified expert. Contact us for more information about obtaining one.
© 2020 Covenant CPA
Thursday, 19 September 2019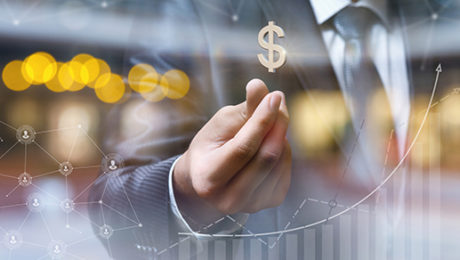 Do you want to withdraw cash from your closely held corporation at a low tax cost? The easiest way is to distribute cash as a dividend. However, a dividend distribution isn't tax-efficient, since it's taxable to you to the extent of your corporation's "earnings and profits." But it's not deductible by the corporation.
Different approaches
Fortunately, there are several alternative methods that may allow you to withdraw cash from a corporation while avoiding dividend treatment. Here are five ideas:
1. Capital repayments. To the extent that you've capitalized the corporation with debt, including amounts that you've advanced to the business, the corporation can repay the debt without the repayment being treated as a dividend. Additionally, interest paid on the debt can be deducted by the corporation. This assumes that the debt has been properly documented with terms that characterize debt and that the corporation doesn't have an excessively high debt-to-equity ratio. If not, the "debt" repayment may be taxed as a dividend. If you make cash contributions to the corporation in the future, consider structuring them as debt to facilitate later withdrawals on a tax-advantaged basis.
2. Salary. Reasonable compensation that you, or family members, receive for services rendered to the corporation is deductible by the business. However, it's also taxable to the recipient. The same rule applies to any compensation (in the form of rent) that you receive from the corporation for the use of property. In either case, the amount of compensation must be reasonable in relation to the services rendered or the value of the property provided. If it's excessive, the excess will be nondeductible and treated as a corporate distribution.
3. Loans. You may withdraw cash from the corporation tax-free by borrowing money from it. However, to avoid having the loan characterized as a corporate distribution, it should be properly documented in a loan agreement or a note and be made on terms that are comparable to those on which an unrelated third party would lend money to you. This should include a provision for interest and principal. All interest and principal payments should be made when required under the loan terms. Also, consider the effect of the corporation's receipt of interest income.
4. Fringe benefits. Consider obtaining the equivalent of a cash withdrawal in fringe benefits that are deductible by the corporation and not taxable to you. Examples are life insurance, certain medical benefits, disability insurance and dependent care. Most of these benefits are tax-free only if provided on a nondiscriminatory basis to other employees of the corporation. You can also establish a salary reduction plan that allows you (and other employees) to take a portion of your compensation as nontaxable benefits, rather than as taxable compensation.
5. Property sales. You can withdraw cash from the corporation by selling property to it. However, certain sales should be avoided. For example, you shouldn't sell property to a more than 50% owned corporation at a loss, since the loss will be disallowed. And you shouldn't sell depreciable property to a more than 50% owned corporation at a gain, since the gain will be treated as ordinary income, rather than capital gain. A sale should be on terms that are comparable to those on which an unrelated third party would purchase the property. You may need to obtain an independent appraisal to establish the property's value.
Minimize taxes
If you're interested in discussing any of these ideas, contact us. We can help you get the maximum out of your corporation at the minimum tax cost.
© 2019 Covenant CPA