Wednesday, 17 February 2021
by CCG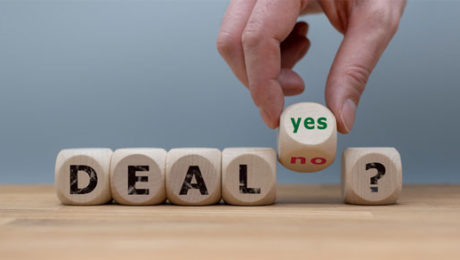 Merger and acquisition activity in many industries slowed during 2020 due to COVID-19. But analysts expect it to improve in 2021 as the country comes out of the pandemic. If you are considering buying or selling another business, it's important to understand the tax implications.
Two ways to arrange a deal
Under current tax law, a transaction can basically be structured in two ways:
1. Stock (or ownership interest). A buyer can directly purchase a seller's ownership interest if the target business is operated as a C or S corporation, a partnership, or a limited liability company (LLC) that's treated as a partnership for tax purposes.
The current 21% corporate federal income tax rate makes buying the stock of a C corporation somewhat more attractive. Reasons: The corporation will pay less tax and generate more after-tax income. Plus, any built-in gains from appreciated corporate assets will be taxed at a lower rate when they're eventually sold.
The current law's reduced individual federal tax rates have also made ownership interests in S corporations, partnerships and LLCs more attractive. Reason: The passed-through income from these entities also is taxed at lower rates on a buyer's personal tax return. However, current individual rate cuts are scheduled to expire at the end of 2025, and, depending on actions taken in Washington, they could be eliminated earlier.
Keep in mind that President Biden has proposed increasing the tax rate on corporations to 28%. He has also proposed increasing the top individual income tax rate from 37% to 39.6%. With Democrats in control of the White House and Congress, business and individual tax changes are likely in the next year or two.
2. Assets. A buyer can also purchase the assets of a business. This may happen if a buyer only wants specific assets or product lines. And it's the only option if the target business is a sole proprietorship or a single-member LLC that's treated as a sole proprietorship for tax purposes.
Preferences of buyers
For several reasons, buyers usually prefer to buy assets rather than ownership interests. In general, a buyer's primary goal is to generate enough cash flow from an acquired business to pay any acquisition debt and provide an acceptable return on the investment. Therefore, buyers are concerned about limiting exposure to undisclosed and unknown liabilities and minimizing taxes after a transaction closes.
A buyer can step up (increase) the tax basis of purchased assets to reflect the purchase price. Stepped-up basis lowers taxable gains when certain assets, such as receivables and inventory, are sold or converted into cash. It also increases depreciation and amortization deductions for qualifying assets.
Preferences of sellers
In general, sellers prefer stock sales for tax and nontax reasons. One of their objectives is to minimize the tax bill from a sale. That can usually be achieved by selling their ownership interests in a business (corporate stock or partnership or LLC interests) as opposed to selling assets
With a sale of stock or other ownership interest, liabilities generally transfer to the buyer and any gain on sale is generally treated as lower-taxed long-term capital gain (assuming the ownership interest has been held for more than one year).
Obtain professional advice
Be aware that other issues, such as employee benefits, can also cause tax issues in M&A transactions. Buying or selling a business may be the largest transaction you'll ever make, so it's important to seek professional assistance. After a transaction is complete, it may be too late to get the best tax results. Contact us about how to proceed.
© 2021 Covenant CPA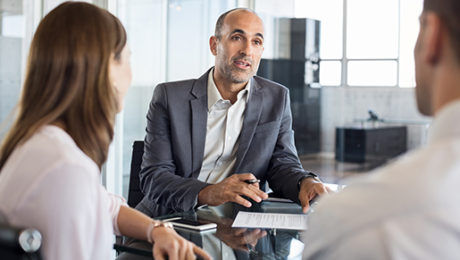 A technician at a mobility equipment supplier was servicing the motorized wheelchair of a long-time customer and noticed it was a brand-new model. "Where did you buy the chair?" he asked the customer. "At the health care supply store on the other side of town," the customer replied. The technician paused and then asked, "Well, why didn't you buy the chair from us?" The customer replied, "I didn't know you sold wheelchairs."
Look deeper
Most business owners would likely agree that selling to existing customers is much easier than finding new ones. Yet many companies continue to squander potential sales to long-term, satisfied customers simply because they don't create awareness of all their products and services.
It seems puzzling that the long-time customer in our example wouldn't know that his wheelchair service provider also sold wheelchairs. But when you look a little deeper, it's easy to understand why.
The repair customer always visited the repair shop, which had a separate entrance. While the customer's chair was being repaired, he sat in the waiting area, which provided a variety of magazines but no product brochures or other promotional materials. The customer had no idea that a new sales facility was on the other side of the building until the technician asked about the new wheelchair.
Be inquisitive
Are you losing business from long-term customers because of a similar disconnect? To find out, ask yourself two fundamental questions:
1. Are your customers buying everything they need from you? To find the answer, you must thoroughly understand your customers' needs. Identify your top tier of customers — say, the 20% who provide 80% of your revenue. What do they buy from you? What else might they need? Don't just take orders from them; learn everything you can about their missions, strategic plans and operations.
2. Are your customers aware of everything you offer? The quickest way to learn this is, simply, to ask. Instruct your salespeople to regularly inquire about whether customers would be interested in products or services they've never bought. Also, add flyers, brochures or catalogs to orders when you fulfill them. Consider building greater awareness by hosting free lunches or festive corporate events to educate your customers on the existence and value of your products and services.
Raise awareness
If you have long-term customers, you must be doing something right — and that's to your company's credit. But, remember, it's not out of the question that you could lose any one of those customers if they're unaware of your full spectrum of products and services. That's an open opportunity for a competitor.
By taking steps to raise awareness of your products and services, you'll put yourself in a better position to increase sales and profitability. Our firm can help you identify your strongest revenue sources and provide further ideas for enhancing them. Call us at 205-345-9898.
© 2018 Covenant CPA