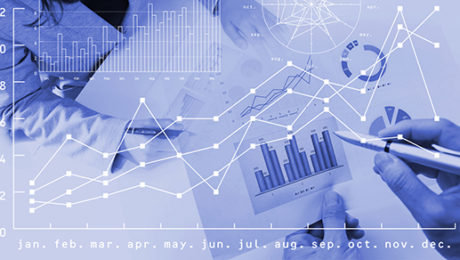 Every new company should launch with a business plan and keep it updated. Generally, such a plan will comprise six sections: executive summary, business description, industry and marketing analysis, management team description, implementation plan, and financials.
Now, ideally, you would comprehensively update each section every year. But if the size, shape and objectives of your company haven't changed all that much, you may not need to make major revisions to the entire plan. However, at the very least, you should always review and revise your financials.
Explain your route
Lenders, investors and other interested parties understand that descriptions of a business or industry analysis may be subject to interpretation. But financials are a different matter — they need to add up (literally and figuratively) and contain realistic projections in today's dollars.
For example, suppose a company with $10 million in sales in 2019 expects to double that figure over a three-year period. How will you get from Point A ($10 million in 2019) to Point B ($20 million in 2023)? Many roads may lead to the desired destination; your business plan must explain its route.
Let's say your management team decides to double sales by hiring four new salespeople and acquiring the assets of a bankrupt competitor. These assumptions will drive the projected income statement, balance sheet and cash flow statement referenced in your business plan.
Justify assumptions
When projecting the income statement, you'll need to make assumptions about variable and fixed costs. Direct materials are generally considered variable. Salaries and rent are usually fixed. But many fixed costs can be variable over the long term. Consider rent: Once a lease expires, you could relocate to a different facility to accommodate changes in size.
Balance sheet items — receivables, inventory, payables and so on — are generally expected to grow in tandem with revenues. The financials in your business plan must accurately and reasonably justify the assumptions you're making about your minimum cash balance, as well as debt increases or decreases to keep the balance sheet balanced. And these amounts must be current.
From a lending perspective, your bank will be expected to fund any cash shortfalls that take place as the company grows. So, realistic cash flow projections in your business plan are particularly critical. The financials section should outline how much financing you'll need, how you intend to use those funds and when you expect to repay the loan(s).
Keep it fresh
Your business plan needs to tell an accurate, objective story of your company — where it's been, where it is right now and where it's heading. Keep the whole thing as fresh as possible but pay special attention to the numbers. We can help you review your financials, arrive at reasonable assumptions, and express your objectives and projections clearly.
© 2019 Covenant CPA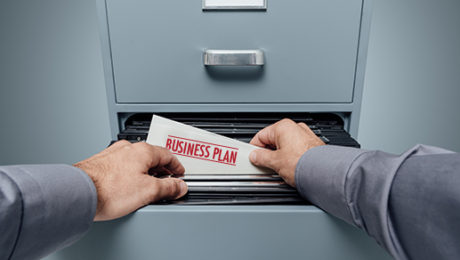 Like many business owners, you probably created a business plan when you launched your company. But, as is also often the case, you may not have looked at it much since then. Now that fall has arrived and year end is coming soon, why not dig it out? Reviewing and revising a business plan can be a great way to plan for the year ahead.
6 sections to scrutinize
Comprehensive business plans traditionally are composed of six sections. When revisiting yours, look for insights in each one:
1. Executive summary. This should read like an "elevator pitch" regarding your company's purpose, its financial position and requirements, its state of competitiveness, and its strategic goals. If your business plan is out of date, the executive summary won't quite jibe with what you do today. Don't worry: You can rewrite it after you revise the other five sections.
2. Business description. A company's key features are described here. These include its name, entity type, number of employees, key assets, core competencies, and product or service menu. Look at whether anything has changed and, if so, what. Maybe your workforce has grown or you've added products or services.
3. Industry and marketing analysis. This section analyzes the state of a company's industry and explicates how the business will market itself. Your industry may have changed since your business plan's original writing. What are the current challenges? Where do opportunities lie? How will you market your company's strengths to take advantage of these opportunities?
4. Management team description. The business plan needs to recognize the company's current leadership. Verify the accuracy of who's identified as an owner and, if necessary, revise the list of management-level employees, providing brief bios of each. As you look over your management team, ask yourself: Are there gaps or weak links? Is one person handling too much?
5. Operational plan. This section explains how a business functions on a day-to-day basis. Scrutinize your operating cycle — that is, the process by which a product or service is delivered to customers and, in turn, how revenue is brought in and expenses are paid. Is it still accurate? The process of revising this description may reveal inefficiencies or redundancies of which you weren't even aware.
6. Financials. The last section serves as a reasonable estimate of how your company intends to manage its finances in the near future. So, you should review and revise it annually. Key projections to generate are forecasts of your profits and losses, as well as your cash flow, in the coming year. Many business plans also include a balance sheet summarizing current assets, liabilities and equity.
Keep it fresh
The precise structure of business plans can vary but, when regularly revisited, they all have one thing in common: a wealth of up-to-date information about the company described. Don't leave this valuable document somewhere to gather dust — keep it fresh. Our firm can help you review your business plan and generate accurate financials that allow you to take on the coming year with confidence. Call us now at 205-345-9898.
© 2018 Covenant CPA