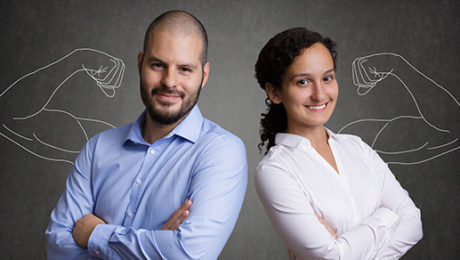 The end of one year and the beginning of the next is a great opportunity for reflection and planning. You have 12 months to look back on and another 12 ahead to look forward to. Here are five ways to strengthen your business for the new year by doing a little of both:
1. Compare 2019 financial performance to budget. Did you meet the financial goals you set at the beginning of the year? If not, why? Analyze variances between budget and actual results. Then, evaluate what changes you could make to get closer to achieving your objectives in 2020. And if you did meet your goals, identify precisely what you did right and build on those strategies.
2. Create a multiyear capital budget. Look around your offices or facilities at your equipment, software and people. What investments will you need to make to grow your business? Such investments can be both tangible (new equipment and technology) and intangible (employees' technical and soft skills).
Equipment, software, furniture, vehicles and other types of assets inevitably wear out or become obsolete. You'll need to regularly maintain, update and replace them. Lay out a long-term plan for doing so; this way, you won't be caught off guard by a big expense.
3. Assess the competition. Identify your biggest rivals over the past year. Discuss with your partners, managers and advisors what those competitors did to make your life so "interesting." Also, honestly appraise the quality of what your business sells versus what competitors offer. Are you doing everything you can to meet — or, better yet, exceed — customer expectations? Devise some responsive competitive strategies for the next 12 months.
4. Review insurance coverage. It's important to stay on top of your property, casualty and liability coverage. Property values or risks may change — or you may add new assets or retire old ones — requiring you to increase or decrease your level of coverage. A fire, natural disaster, accident or out-of-the-blue lawsuit that you're not fully protected against could devastate your business. Look at the policies you have in place and determine whether you're adequately protected.
5. Analyze market trends. Recognize the major events and trends in your industry over the past year. Consider areas such as economic drivers or detractors, technology, the regulatory environment and customer demographics. In what direction is your industry heading over the next five or ten years? Anticipating and quickly reacting to trends are the keys to a company's long-term success.
These are just a few ideas for looking back and ahead to set a successful course forward. We can help you review the past year's tax, accounting and financial strategies, and implement savvy moves toward a secure and profitable 2020 for your business.
© 2019 Covenant CPA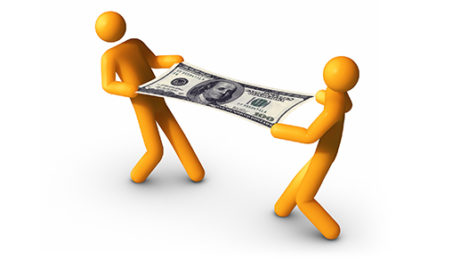 If your marketing budget is limited, there may be ways to make that money go further. Smart strategies abound for small to midsize businesses. Let's look at a few ideas for stretching your marketing dollars a bit further.
Check out the big guys
Look to larger companies for ideas on how to improve and amp up your marketing tactics. Big businesses use many different types of campaigns and sometimes their big-budget approaches can be distilled down to lower-cost alternatives. Think of it as a "competitive intelligence" effort with the emphasis more on "intelligence" than "competitive."
Maybe you can't develop an app with a robust rewards system like coffee giant Starbucks. But you could still come up with a loyalty reward campaign using punch cards or some other mechanism.
Think local
If your company is one that depends on local customers or clients, make sure you're doing everything possible to target that audience. Get hyperlocal! This approach tends to be particularly well-suited to businesses that rely on foot traffic, but it can work for any company capable of leveraging the distinctive aspects of its local community.
Don't neglect the value of location-driven advertising, such as signage on vehicles that travel locally. Increase your presence on social media apps or pages focused on local communities. You may not want to blatantly advertise there, but you could participate in discussions, answer questions, and respond quickly to complaints or misinformation.
Go guerilla
This is perhaps the most creative way to engage in low-cost marketing efforts. In short, guerilla marketing is putting your company's brand in the public eye in an unconventional way. It doesn't always work but, when it does, people will recognize and remember you for quite a while.
One example is using vacant space, generally in urban areas, to put up marketing "graffiti." (Obviously we're talking about doing so legally.) You might engage a budding art student to create an eye-catching display featuring your logo and perhaps one of your products to draw attention. There are also ways to execute digital guerilla marketing, such as creating a viral video or humorous social media account. Just be careful: such campaigns can often misfire and result in embarrassing public relations incidents. Get plenty of outside advice, including legal counsel.
Try some variety
Many businesses get so focused on one marketing approach that they miss out on many other ways to attract the attention of new customers and maintain visibility among existing ones. Remember, variety is the spice of life — and it may not be as expensive as you think. We can assist you in assessing the potential costs and likely success of any marketing effort you're considering.
© 2019 Covenant CPA
Wednesday, 28 November 2018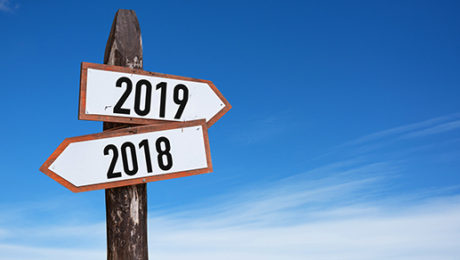 As the year winds down, business owners can be thankful for the gift of perspective (among other things, we hope). Assuming you created a budget for the calendar year, you should now be able to accurately assess that budget by comparing its estimates to actual results. Your objective is to determine whether your budget was reasonable, and, if not, how to adjust it to be more accurate for 2019.
Identify notable changes
Your estimates, like those of many companies, probably start with historical financial statements. From there, you may simply apply an expected growth rate to annual revenues and let it flow through the remaining income statement and balance sheet items. For some businesses, this simplified approach works well. But future performance can't always be expected to mirror historical results.
For example, suppose you renegotiated a contract with a major supplier during the year. The new contract may have affected direct costs and profit margins. So, what was reasonable at the beginning of the year may be less so now and require adjustments when you draft your 2019 budget.
Often, a business can't maintain its current growth rate indefinitely without investing in additional assets or incurring further fixed costs. As you compare your 2018 estimates to actuals, and look at 2019, consider whether your company is planning to:
Build a new plant,
Buy a major piece of equipment,
Hire more workers, or
Rent additional space.
External and internal factors — such as regulatory changes, product obsolescence, and in-process research and development — also may require specialized adjustments to your 2019 budget to keep it reasonable.
Find the best way to track
The most analytical way to gauge reasonableness is to generate year-end financials and then compare the results to what was previously budgeted. Are you on track to meet those estimates? If not, identify the causes and factor them into a revised budget for next year.
If you discover that your actuals are significantly different from your estimates — and if this takes you by surprise — you should consider producing interim financials next year. Some businesses feel overwhelmed trying to prepare a complete set of financials every month. So, you might opt for short-term cash reports, which highlight the sources and uses of cash during the period. These cash forecasts can serve as an early warning system for "budget killers," such as unexpected increases in direct costs or delinquent accounts.
Alternatively, many companies create 12-month rolling budgets — which typically mirror historical financial statements — and update them monthly to reflect the latest market conditions.
Do it all
The budgeting process is rarely easy, but it's incredibly important. And that process doesn't end when you create the budget; checking it regularly and performing a year-end assessment are key. We can help you not only generate a workable budget, but also identify the best ways to monitor your financials throughout the year. Call us today at 205-345-9898.
© 2018 Covenant CPA