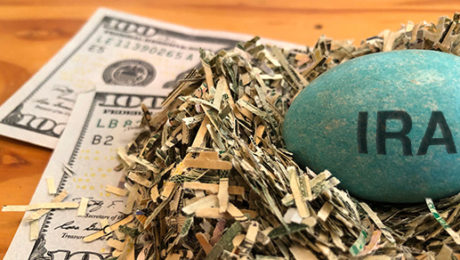 If you're like many people, you've worked hard to accumulate a large nest egg in your traditional IRA (including a SEP-IRA). It's even more critical to carefully plan for withdrawals from these retirement-savings vehicles.
Knowing the fine points of the IRA distribution rules can make a significant difference in how much you and your family will get to keep after taxes. Here are three IRA areas to understand:
Taking early distributions. If you need to take money out of your traditional IRA before age 59½, any distribution to you will be generally taxable (unless nondeductible contributions were made, in which case part of each payout will be tax-free). In addition, distributions before age 59½ may be subject to a 10% penalty tax.

However, there are several ways that the penalty tax (but not the regular income tax) can be avoided. These exceptions include paying for unreimbursed medical expenses, paying for qualified educational expenses and buying a first home (up to $10,000).
Naming your beneficiary (or beneficiaries). This decision affects the minimum amounts you must withdraw from the IRA when you reach age 70½; who will get what remains in the account at your death; and how that IRA balance can be paid out. What's more, a periodic review of the individuals you've named as IRA beneficiaries is critical to assure that your overall estate planning objectives will be achieved. Review them when circumstances change in your personal life, finances and family.
Taking required distributions. Once you reach age 70½, distributions from your traditional IRAs must begin. It doesn't matter if you haven't retired. If you don't withdraw the minimum amount each year, you may have to pay a 50% penalty tax on what should have been taken — but wasn't. In planning for required minimum distributions, your income needs must be weighed against the desirable goal of keeping the tax shelter of the IRA going for as long as possible for both yourself and your beneficiaries.
Keep more of your money
Prudently planning how to take money out of your traditional IRA can mean more money for you and your heirs. Keep in mind that Roth IRAs operate under a different set of rules than traditional IRAs. Contact us to review your traditional and Roth IRAs, and to analyze other aspects of your retirement planning.
© 2019 Covenant CPA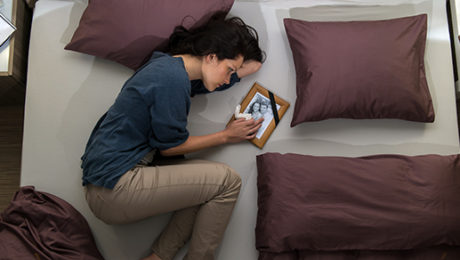 What if the unthinkable happens and your spouse dies unexpectedly? Would you be prepared to cope emotionally and financially? As the surviving spouse, you'll face several tasks and challenges.
First steps first
By no means complete, the following are areas that will need to be addressed:
Death certificates. One of the first things to do is obtain death certificates, which you'll need to provide for various dealings with financial institutions and others. While it may be difficult to estimate how many death certificates will ultimately be requested of you, you'll probably want to start with at least a dozen.
Notifications. You must get the word out to other interested parties, including your spouse's employer, if applicable; credit card companies; life insurance companies; retirement plan and IRA administrators; the state motor vehicle agency; the state office for inheritance tax, if applicable; and your attorney.
Social Security benefits. If your spouse was receiving benefits, consult with the Social Security Administration as to the benefits available to a surviving spouse. Frequently, modifications are required if the survivor was the lower-earning spouse. Even if your spouse wasn't receiving benefits yet, you may be eligible for survivor benefits, depending on your age and other factors.
Insurance. Don't assume that everything about your insurance will stay the same. Review your various policies to ensure that you'll have the optimal coverage going forward. Make whatever beneficiary changes are required.
Retirement plans and IRAs. You may face important decisions regarding employer retirement plans, such as 401(k) plans, as well as traditional and Roth IRAs. For example, if your spouse had a traditional IRA, you can complete a timely rollover to an IRA of your own without owing any tax. Conversely, you might opt for a lump-sum payout from a 401(k) or IRA should you need the funds.
Investments. Review the investments that were owned solely by your spouse, as well as those you owned jointly. When you have time, sit down with your financial advisor to chart out a path for the future, focusing on changes in personal objectives, time horizon and risk tolerance.
Estate tax filing. Although federal estate tax returns generally are required for only the wealthiest individuals, you may choose to file a return to establish the value of inherited assets. Generally, the return is due within nine months of the date of the death.
Finally, review your estate plan
Once you're over the initial shock of the death, sit down with your attorney and review your estate plan. You'll likely need to make several revisions in areas where you named your spouse as beneficiary. If you need help during this difficult time, please turn to us at 205-345-9898.
© 2019 Covenant CPA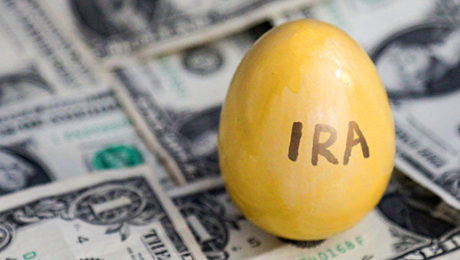 An IRA is a popular vehicle to save for retirement, and it can also be a powerful estate planning tool. Some people designate a trust as beneficiary of their IRAs, but is that a good idea? The answer: possibly.
IRA benefits
The benefit of an IRA is that your contributions can grow and compound on a tax-deferred basis for many years. The longer you leave the funds in the IRA, the greater the potential growth, because taxes aren't taking a bite out of the account. If you don't need to tap your IRA funds during your life — other than required minimum distributions (RMDs) — you can stretch out its benefits even longer by designating your spouse or child as beneficiary.
For traditional IRAs, you must begin taking annual RMDs by April 1 of the year following the year in which you reach age 70½ (your "required beginning date," or RBD). The distribution amount is calculated by dividing your account balance by your remaining life expectancy.
If you name your spouse as beneficiary, he or she can transfer the funds to a spousal rollover IRA and delay distributions until his or her own RBD. If someone other than your spouse inherits your IRA, that person must take distributions even if he or she hasn't reached age 70½ but can stretch them out over his or her own life expectancy.
If you designate multiple beneficiaries, distributions will be based on the oldest beneficiary's — that is, the shortest — life expectancy.
One thing you shouldn't do, unless you have a specific reason, is designate your estate as beneficiary or fail to name a beneficiary at all. Under those circumstances, the IRA must be distributed to your heirs within five years (if you die before your RBD) or over your remaining statistical life expectancy (if you die after your RBD).
Why use a trust?
One reason to name a trust as IRA beneficiary is to prevent a loved one from emptying the account too quickly and defeating your tax-deferral purposes. Another, if you have children from a previous marriage, is to ensure that they'll benefit from an IRA you leave to your current spouse.
If you decide to use a trust, be sure it's designed properly to meet the requirements of a "see-through" trust. Otherwise, distributions will be accelerated as if you'd failed to name a beneficiary. To qualify, the trust must be valid under state law, be irrevocable (or become irrevocable on your death) and name only identifiable individuals as beneficiaries.
In addition, the trustee must furnish the trust documentation to the IRA custodian by October 31 of the year following the year of death.
Under the right circumstances, naming a trust as IRA beneficiary can be a good strategy. However, contact us before taking action. We can help assess your circumstances and determine if this is the right move for you. Contact us at 205-345-9898.
© 2018 Covenant CPA