Tuesday, 17 November 2020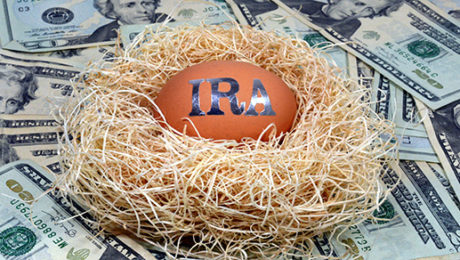 Although planning is needed to help build the biggest possible nest egg in your traditional IRA (including a SEP-IRA and SIMPLE-IRA), it's even more critical that you plan for withdrawals from these tax-deferred retirement vehicles. There are three areas where knowing the fine points of the IRA distribution rules can make a big difference in how much you and your family will keep after taxes:
Early distributions. What if you need to take money out of a traditional IRA before age 59½? For example, you may need money to pay your child's education expenses, make a down payment on a new home or meet necessary living expenses if you retire early. In these cases, any distribution to you will be fully taxable (unless nondeductible contributions were made, in which case part of each payout will be tax-free). In addition, distributions before age 59½ may also be subject to a 10% penalty tax. However, there are several ways that the penalty tax (but not the regular income tax) can be avoided, including a method that's tailor-made for individuals who retire early and need to draw cash from their traditional IRAs to supplement other income.
Naming beneficiaries. The decision concerning who you want to designate as the beneficiary of your traditional IRA is critically important. This decision affects the minimum amounts you must generally withdraw from the IRA when you reach age 72, who will get what remains in the account at your death, and how that IRA balance can be paid out. What's more, a periodic review of the individual(s) you've named as IRA beneficiaries is vital. This helps assure that your overall estate planning objectives will be achieved in light of changes in the performance of your IRAs, as well as in your personal, financial and family situation.
Required minimum distributions (RMDs). Once you attain age 72, distributions from your traditional IRAs must begin. If you don't withdraw the minimum amount each year, you may have to pay a 50% penalty tax on what should have been paid out — but wasn't. However, for 2020, the CARES Act suspended the RMD rules — including those for inherited accounts — so you don't have to take distributions this year if you don't want to. Beginning in 2021, the RMD rules will kick back in unless Congress takes further action. In planning for required distributions, your income needs must be weighed against the desirable goal of keeping the tax shelter of the IRA going for as long as possible for both yourself and your beneficiaries.
Traditional versus Roth
It may seem easier to put money into a traditional IRA than to take it out. This is one area where guidance is essential, and we can assist you and your family. Contact us to conduct a review of your traditional IRAs and to analyze other aspects of your retirement planning. We can also discuss whether you can benefit from a Roth IRA, which operate under a different set of rules than traditional IRAs.
© 2020 Covenant CPA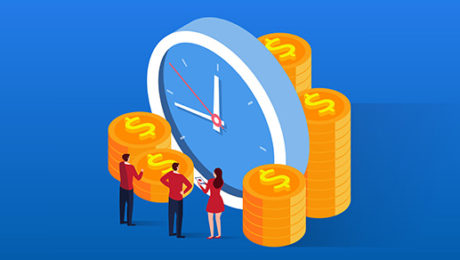 If you save for retirement with an IRA or other plan, you'll be interested to know that Congress recently passed a law that makes significant modifications to these accounts. The SECURE Act, which was signed into law on December 20, 2019, made these four changes.
Change #1: The maximum age for making traditional IRA contributions is repealed. Before 2020, traditional IRA contributions weren't allowed once you reached age 70½. Starting in 2020, an individual of any age can make contributions to a traditional IRA, as long he or she has compensation, which generally means earned income from wages or self-employment.
Change #2: The required minimum distribution (RMD) age was raised from 70½ to 72. Before 2020, retirement plan participants and IRA owners were generally required to begin taking RMDs from their plans by April 1 of the year following the year they reached age 70½. The age 70½ requirement was first applied in the early 1960s and, until recently, hadn't been adjusted to account for increased life expectancies.
For distributions required to be made after December 31, 2019, for individuals who attain age 70½ after that date, the age at which individuals must begin taking distributions from their retirement plans or IRAs is increased from 70½ to 72.
Change #3: "Stretch IRAs" were partially eliminated. If a plan participant or IRA owner died before 2020, their beneficiaries (spouses and non-spouses) were generally allowed to stretch out the tax-deferral advantages of the plan or IRA by taking distributions over the beneficiary's life or life expectancy. This is sometimes called a "stretch IRA."
However, for deaths of plan participants or IRA owners beginning in 2020 (later for some participants in collectively bargained plans and governmental plans), distributions to most non-spouse beneficiaries are generally required to be distributed within 10 years following a plan participant's or IRA owner's death. That means the "stretch" strategy is no longer allowed for those beneficiaries.
There are some exceptions to the 10-year rule. For example, it's still allowed for: the surviving spouse of a plan participant or IRA owner; a child of a plan participant or IRA owner who hasn't reached the age of majority; a chronically ill individual; and any other individual who isn't more than 10 years younger than a plan participant or IRA owner. Those beneficiaries who qualify under this exception may generally still take their distributions over their life expectancies.
Change #4: Penalty-free withdrawals are now allowed for birth or adoption expenses. A distribution from a retirement plan must generally be included in income. And, unless an exception applies, a distribution before the age of 59½ is subject to a 10% early withdrawal penalty on the amount includible in income.
Starting in 2020, plan distributions (up to $5,000) that are used to pay for expenses related to the birth or adoption of a child are penalty-free. The $5,000 amount applies on an individual basis. Therefore, each spouse in a married couple may receive a penalty-free distribution up to $5,000 for a qualified birth or adoption.
Questions?
These are only some of the changes included in the new law. If you have questions about your situation, don't hesitate to contact us.
© 2020 Covenant CPA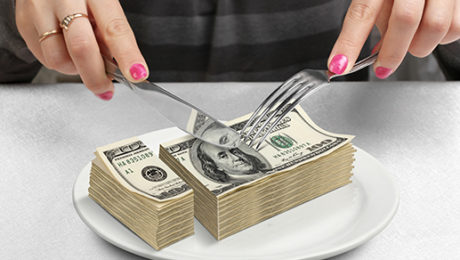 Federal estate tax liability is no longer an issue for many families, now that the gift and estate tax exemption stands at $11.4 million for 2019. But there are still affluent individuals whose estates may be subject to hefty estate tax bills. If you expect your estate to have significant estate tax liability at your death, it's critical to include a tax apportionment clause in your will or revocable trust.
An apportionment clause specifies how the estate tax burden will be allocated among your beneficiaries. Omission of this clause, or failure to word it carefully, may result in unintended consequences.
How to apportion estate taxes
There are many ways to apportion estate taxes. One option is to have all of the taxes paid out of assets passing through your will. Beneficiaries receiving assets outside your will — such as IRAs, retirement plans or life insurance proceeds — won't bear any of the tax burden.
Another option is to allocate taxes among all beneficiaries, including those who receive assets outside your will. And yet another is to provide for the tax to be paid from your residuary estate — that is, the portion of your estate that remains after all specific gifts or requests have been made and all expenses and liabilities have been paid.
Omission of an apportionment clause
What if your will doesn't have an apportionment clause? In that case, apportionment will be governed by applicable state law (although federal law covers certain situations).
Most states have some form of an "equitable apportionment" scheme. Essentially, this approach requires each beneficiary to pay the estate tax generated by the assets he or she receives. Some states provide for equitable apportionment among all beneficiaries while others limit apportionment to assets that pass through the will or to the residuary estate.
Often, state apportionment laws produce satisfactory results, but in some cases, they may be inconsistent with your wishes.
Avoid surprises
If you ignore tax apportionment when planning your estate, your wealth may not be distributed in the manner you intend. To avoid unpleasant surprises for your beneficiaries, be sure to include an apportionment clause that clearly spells out who will bear the burden of estate taxes. Contact us with any questions regarding taxes or estate planning.
© 2019 Covenant CPA