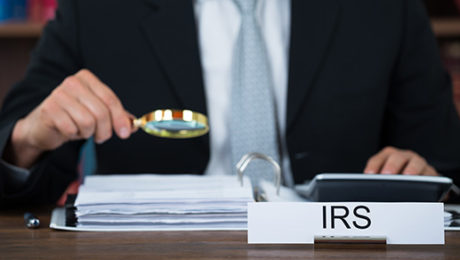 The IRS just released its audit statistics for the 2018 fiscal year, and fewer taxpayers had their returns examined as compared with prior years. However, even though a small percentage of tax returns are being chosen for audit these days, that will be little consolation if yours is one of them.
Latest statistics
Overall, just 0.59% of individual tax returns were audited in 2018, as compared with 0.62% in 2017. This was the lowest percentage of audits conducted since 2002.
However, as in the past, those with very high incomes face greater odds. For example, in 2018, 2.21% of taxpayers with adjusted gross incomes (AGIs) of between $1 million and $5 million were audited (down from 3.52% in 2017).
The richest taxpayers, those with AGIs of $10 million and more, experienced a steep decline in audits. In 2018, 6.66% of their returns were audited, compared with 14.52% in 2017.
Surviving an audit
Even though fewer audits are being performed, the IRS will still examine thousands of returns this year. With proper planning, you should fare well even if you're one of the unlucky ones.
The easiest way to survive an IRS examination is to prepare in advance. On an ongoing basis, you should systematically maintain documentation — invoices, bills, canceled checks, receipts, or other proof — for all items reported on your tax returns.
Just because a return is selected for audit doesn't mean that an error was made. Some returns are randomly selected based on statistical formulas. For example, IRS computers compare income and deductions on returns with what other taxpayers report. If an individual deducts a charitable contribution that's significantly higher than what others with similar incomes report, the IRS may want to know why.
Returns can also be selected when they involve issues or transactions with other taxpayers who were previously selected for audit, such as business partners or investors.
The government generally has three years within which to conduct an audit, and often the exam won't begin until a year or more after you file your return.
More audit details
The scope of an audit depends on the tax return's complexity. A return reflecting business or real estate income and expenses is likely to take longer to examine than a return with only salary income.
An audit can be conducted by mail or through an in-person interview and review of records. The interview may be conducted at an IRS office or may be a "field audit" at the taxpayer's home, business, or accountant's office.
Important: Even if your return is audited, an IRS examination may be nothing to lose sleep over. In many cases, the IRS asks for proof of certain items and routinely "closes" the audit after the documentation is presented.
Representation
It's advisable to have a tax professional represent you at an audit. A tax pro knows what issues the IRS is likely to scrutinize and can prepare accordingly. In addition, a professional knows that in many instances IRS auditors will take a position (for example, to disallow deduction of a certain expense) even though courts and other guidance have expressed a contrary opinion on the issue. Because pros can point to the proper authority, the IRS may be forced to throw in the towel.
If you receive an IRS audit letter or simply want to improve your recordkeeping, we're here to assist you. Contact us to discuss this or any other aspect of your taxes at 205-345-9898 and info@covenantcpa.com.
© 2019 CovenantCPA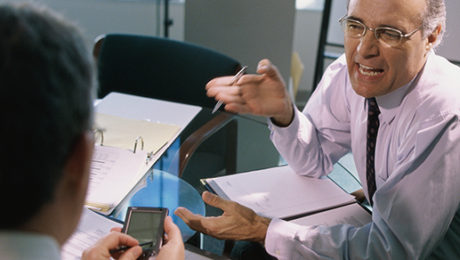 Your board's audit committee is a first line of defense against fraud. But to be effective, committee members need to do more than simply review financial statements and audit results.
Members should also adopt the following best practices:
Conduct risk assessments. Identify the types of risks faced by your company and their likelihood of occurrence. These assessments should include an evaluation of existing internal controls.
Be knowledgeable. Become familiar with relevant accounting issues and recent developments. Also ask questions and challenge management on the accounting for complex transactions. If your company's industry has specialized accounting rules, consider consulting outside specialists.
Communicate with external auditors. Regularly touch base with outside auditors, because the external audit team performs many fraud prevention functions. Schedule formal meetings before the audit to elicit input on issues auditors should examine and after the audit is complete to follow up on those issues.
Verify compliance. Confirm that management is performing annual reviews of your company's compliance programs and reporting systems. Also become familiar with ethics requirements, such as those in the Dodd-Frank Act, the Foreign Corrupt Practices Act and any applicable whistleblower laws.
Set the tone. Employees can't reasonably be expected to abide by antifraud standards and processes if they don't see proper behavior modeled and reinforced from the top of the organizational chart. Your committee can help foster a culture of accountability and integrity by establishing anonymous reporting mechanisms and requiring prompt investigation of, and follow-up on, whistleblower complaints.
Reach out. Don't restrict internal communications to upper management or the CFO. Reach out to lower-level employees, too, so those employees feel comfortable reporting concerns and suspicions.
Audit committee members have a fiduciary duty to protect investors, lenders and other stakeholders from fraud. Contact us if you have questions about following best practices. We can also help you stay on top of fraud trends and compliance requirements. 205-345-9898 info@covenantcpa.com.
© 2019 CovenantCPA