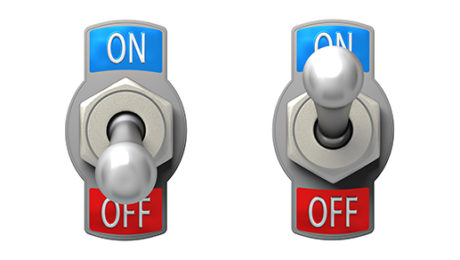 The right estate planning strategy for you likely is the one that will produce the greatest tax savings for your family. Unfortunately, there can be tension between strategies that save estate tax and ones that save income tax. This is especially true now that the Tax Cuts and Jobs Act nearly doubled the gift and estate tax exemption — but only temporarily. Through 2025, income tax might be a greater concern, but, after that, estate taxes might be a bigger issue.
Fortunately, it's possible to build an "on-off switch" into your estate plan.
Why the conflict?
Generally, the best way to minimize estate taxes is to remove assets from your estate as early as possible (through outright gifts or gifts in trust) so that all future appreciation in value escapes estate tax. But these lifetime gifts can increase income taxes for the recipients of appreciated assets. That's because assets you transfer by gift retain your tax basis, potentially resulting in a significant capital gains tax bill should your beneficiaries sell them.
Assets held for life, on the other hand, receive a stepped-up basis equal to their fair market value on the date of death. This provides an income tax advantage: Your beneficiaries can turn around and sell the assets with little or no capital gains tax liability.
Until relatively recently, estate planning strategies focused on minimizing estate taxes, with little regard for income taxes. Why? Historically, the highest marginal estate tax rate was significantly higher than the highest marginal income tax rate, and the estate tax exemption amount was relatively small. So, in most cases, the potential estate tax savings far outweighed any potential income tax liability.
Today, the stakes have changed. The highest marginal estate and income tax rates aren't too different (40% and 37%, respectively). And, the gift and estate tax exemption has climbed to $11.40 million for 2019, meaning fewer taxpayers need to be concerned about estate taxes, at least for now.
Flipping the switch
With a carefully designed trust, you can remove assets from your taxable estate while giving the trustee the ability to direct the assets back into your estate should that prove to be the better tax strategy in the future. There are different techniques for accomplishing this, but typically it involves establishing an irrevocable trust over which you retain no control (including the right to replace the trustee) and giving the trustee complete discretion over distributions. This removes the assets from your taxable estate.
If it becomes desirable to include the trust assets in your estate because income taxes are a bigger concern, the trustee can accomplish this by, for example, naming you as successor trustee or granting you a power of appointment over the trust assets.
Of course, irrevocable trusts also have their downsides. Contact us to discuss what estate planning strategies make the most sense for you. Call us at 205-345-9898 or email us at info@covenantcpa.com.
© 2019 Covenant CPA
A revocable trust — often referred to as a "living trust" — can help ensure smooth management of your assets during life and avoid probate at death. And you may know that the trust isn't effective unless you "fund" it — that is, transfer ownership of your assets to the trust.
But what about assets such as automobiles and other vehicles? Should you transfer them to your revocable trust?
Navigate potential bumps in the road
If you still owe money on an auto loan, the lender may not allow you to transfer the title to the trust. But even if you own the vehicle outright (whether you paid cash for it or your loan is paid off), there are risks to consider before you make such a transfer.
As owner of the vehicle, the trust will be responsible in the event the vehicle is involved in an accident, exposing other trust assets to liability claims that aren't covered by insurance. So you need to name the trust as an insured party on your liability insurance policy.
On the other hand, because you're personally liable either way, owning a vehicle through your revocable trust may not be a big concern during your life.
But after your death, when the trust becomes irrevocable, an accident involving a trust-owned vehicle can place the other trust assets at risk. Keeping a vehicle out of the trust eliminates this risk. The downside, of course, is that the vehicle may be subject to probate, although some states offer streamlined procedures for transferring certain vehicles to heirs.
Steer your questions to us
If you're considering transferring an automobile or other vehicle to your revocable trust, get in touch with us. We'd be pleased to explain the ins and outs of such a move, call us at 205-345-9898.
© 2019 Covenant CPA
Thursday, 13 December 2018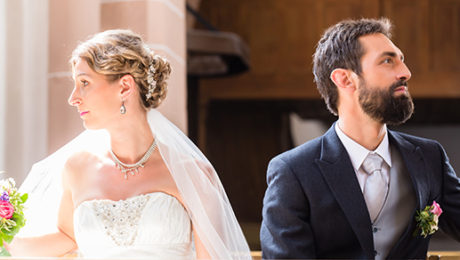 If you or one of your adult children is getting married, you may be concerned about protecting your family's assets in the event of a divorce. A prenuptial agreement can be an effective tool for overriding marital property rights and keeping assets in the family. But these agreements have disadvantages. For many families, a better alternative is a domestic asset protection trust (DAPT).
Why assets need protection
The laws regarding division of property in divorce are complex and vary dramatically from state to state. In general, however, spouses retain their "separate property," which includes property they owned before marriage as well as property received by gift or inheritance during marriage.
Marital property, which is subject to division in divorce, generally includes all property acquired during marriage, regardless of how it's titled. Depending on applicable state law, marital property may even include the appreciation in value of separate property (including the other spouse's business) during marriage.
In light of these risks, it may be advisable to take additional steps to protect separate property from potential loss in the event of divorce.
Prenup drawbacks
The emotional issues involved can make putting a prenup in place difficult. In addition, the requirements for an enforceable prenup make it vulnerable to attack in connection with a divorce. For example, a prenup may be unenforceable if one spouse can show that:
The agreement was signed under duress,
He or she didn't have independent legal counsel,
The agreement was unconscionable when signed, or
The other spouse didn't provide full financial disclosure.
Even if you dot all the i's and cross all the t's, there's a risk that the other spouse will challenge the agreement, which can be costly and time consuming.
Benefits of an asset protection trust
A DAPT can solve many of the problems associated with a prenup. In particular, it eliminates the emotional component, because there's no need to obtain the consent of, or even inform, the future spouse. Provided the DAPT holds legal title to assets — and an independent trustee has discretionary control over distributions — it generally will be difficult for a divorcing spouse to reach those assets.
A DAPT is an irrevocable, spendthrift trust established in one of the 15 or so states that authorize them. What distinguishes DAPTs from other types of trusts is that, in addition to offering gift and estate tax benefits, they provide creditor protection even if the grantor is a discretionary beneficiary.
DAPT protection varies from state to state, so it's important to shop around. Ideally, you should look for a jurisdiction that provides grantors with the greatest degree of control over trust investments and protects trust assets from a broad range of creditors, including divorcing spouses.
To take advantage of this strategy, it's critical to transfer assets to the DAPT well before marriage. Otherwise, the transfer may be deemed fraudulent. Contact us for additional information at 205-345-9898.
© 2018 Covenant CPA