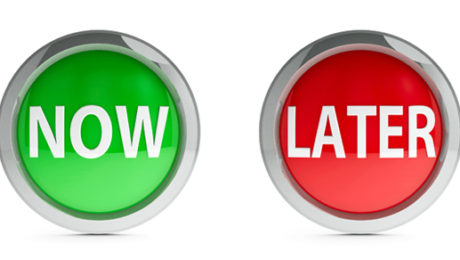 To gift or not to gift? It's a deceptively complex question. The temporary doubling of the federal gift and estate tax exemption — to an inflation-adjusted $11.7 million in 2021 — is viewed by some people as a "use it or lose it" proposition. In other words, you should make gifts now to take advantage of the exemption before it sunsets at the end of 2025 (or sooner if lawmakers decide to reduce it earlier).
But giving away wealth now isn't right for everyone. Depending on your circumstances, there may be tax advantages to keeping assets in your estate. Here are some of the factors to consider.
Lifetime gifts vs. bequests at death
The primary advantage of making lifetime gifts is that, by removing assets from your estate, you shield future appreciation from estate taxes. But there's a tradeoff: The recipient receives a "carryover" tax basis — that is, he or she assumes your basis in the asset. If a gifted asset has a low basis relative to its fair market value (FMV), then a sale will trigger capital gains taxes on the difference.
An asset transferred at death, however, currently receives a "stepped-up basis" equal to its date-of-death FMV. That means the recipient can sell it with little or no capital gains tax liability. So, the question becomes, which strategy has the lower tax cost: transferring an asset by gift (now) or by bequest (later)?
The answer depends on several factors, including the asset's basis-to-FMV ratio, the likelihood that its value will continue appreciating, your current or potential future exposure to gift and estate taxes, and the recipient's time horizon — that is, how long you expect the recipient to hold the asset after receiving it.
Also, be aware that President Biden proposed eliminating the stepped-up basis benefit during his campaign.
Hedging your bets
Determining the right time to transfer wealth can be difficult, because so much depends on what happens to the gift and estate tax regime in the future. It may be possible to reduce the impact of this uncertainty with carefully designed trusts.
Let's say you believe the gift and estate tax exemption will be reduced dramatically in the near future. To take advantage of the current exemption, you transfer appreciated assets to an irrevocable trust, avoiding gift tax and shielding future appreciation from estate tax. Your beneficiaries receive a carryover basis in the assets, so they'll be subject to capital gains taxes when they sell them.
Now suppose that, when you die, the exemption amount hasn't dropped, but instead has stayed the same or increased. To hedge against this possibility, the trust gives the trustee certain powers that, if exercised, cause the assets to be included in your estate. Your beneficiaries enjoy a stepped-up basis and the higher exemption shields all or most of the asset's appreciation from estate taxes.
Work with us to monitor legislative developments and adjust your estate plan accordingly.
© 2021 Covenant CPA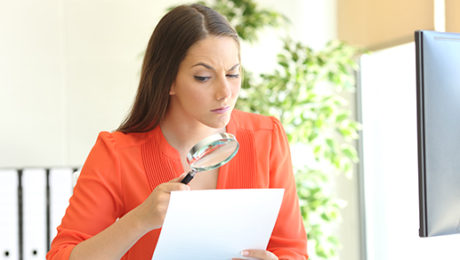 Many business owners generate financial statements, at least in part, because lenders and other stakeholders demand it. You're likely also aware of how insightful properly prepared financial statements can be — especially when they follow Generally Accepted Accounting Principles.
But how can you best extract these useful insights? One way is to view your financial statements through a wide variety of "lenses" provided by key performance indicators (KPIs). These are calculations or formulas into which you can plug numbers from your financial statements and get results that enable you to make better business decisions.
Learn about liquidity
If you've been in business for any amount of time, you know how important it is to be "liquid." Companies must have sufficient current assets to meet their current obligations. Cash is obviously the most liquid asset, followed by marketable securities, receivables and inventory.
Working capital — the difference between current assets and current liabilities — is a quick and relatively simple KPI for measuring liquidity. Other KPIs that assess liquidity include working capital as a percentage of total assets and the current ratio (current assets divided by current liabilities). A more rigorous benchmark is the acid (or quick) test, which excludes inventory and prepaid assets from the equation.
Accentuate asset awareness
Businesses are more than just cash; your assets matter too. Turnover ratios, a form of KPI, show how efficiently companies manage their assets. Total asset turnover (sales divided by total assets) estimates how many dollars in revenue a company generates for every dollar invested in assets. In general, the more dollars earned, the more efficiently assets are used.
Turnover ratios also can be measured for each specific category of assets. For example, you can calculate receivables turnover ratios in terms of days. The collection period equals average receivables divided by annual sales multiplied by 365 days. A collection period of 45 days indicates that the company takes an average of one and one-half months to collect invoices.
Promote profitability
Liquidity and asset management are critical, but the bottom line is the bottom line. When it comes to measuring profitability, public companies tend to focus on earnings per share. But private businesses typically look at profit margin (net income divided by revenue) and gross margin (gross profits divided by revenue).
For meaningful comparisons, you'll need to adjust for nonrecurring items, discretionary spending and related-party transactions. When comparing your business to other companies with different tax strategies, capital structures or depreciation methods, it may be useful to compare earnings before interest, taxes, depreciation and amortization (EBITDA).
Focus in
As your business grows, your financial statements may contain so much information that it's hard to know what to focus on. Well-chosen and accurately calculated KPIs can reveal important trends and developments. Contact us with any questions you might have about generating sound financial statements and getting the most out of them.
© 2021 Covenant CPA