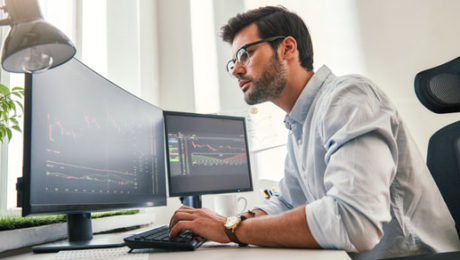 Forensic accountants are engaged for a wide variety of assignments, among them investigating fraud, auditing internal controls and quantifying damages associated with legal disputes. All of these require attention to detail and a diverse set of skills including mathematical, technological, legal and investigative. But the accounting landscape and client needs are constantly changing. Here's how the profession has adapted to digitization in the 21st century and how it's applying the latest technological solutions.
Embracing the digital revolution
Technology has radically changed how forensic accountants do their jobs. Businesses used to be awash in paper. Today, most companies run on a digital backbone and discourage employees from printing to save money and reduce environmental damage. Consequently, forensic accountants must be able to gather, analyze and make sense of vast amounts of electronic data.
In addition to processing company data to, for example, calculate financial ratios, build spreadsheets and determine legal damages, many experts routinely attempt to recover data that perpetrators have deliberately deleted. During an investigation, a forensic accountant might:
Search for and piece together deleted files,
Analyze suspicious user activity on company servers,
Identify relevant electronic files within a company's network, and
View suspected perpetrators' social media accounts.
Newer developments, such as cloud-based storage solutions and a shift from working in offices to working remotely, mean that forensic accountants now must look outside the traditional confines of a company's IT perimeter.
Glimpse of the future
As for the future, artificial intelligence (AI) increasingly looks like it will play a significant role. Most forensic accountants must harness vast amounts of electronic data to do their jobs. Expenses associated with a forensic investigation can quickly add up.
AI and machine learning enable forensic accountants to continue to deliver cost-effective services. These tools allow experts to analyze large data sets faster and can even "make decisions" such as determine what constitutes a suspicious invoice and flag those records. Or AI might review a set of contracts, seeking certain words or features that suggest higher risk. In general, the more records an AI system reviews over time, the more it "learns" and the higher its accuracy rate.
Other tools
Other technologies predicted to play a greater role in forensic accounting in the future include predictive analytics, blockchain, robotics and bots. But whatever tools forensic accountants use, the underlying issues — fraud and legal disputes — remain basically the same. If you or your business is grappling with these issues, contact us.
© 2020 Covenant CPA
Thursday, 16 January 2020
You've no doubt read articles or heard stories about how artificial intelligence (AI) is bringing sweeping change to a wide variety of industries. But it's one thing to learn about how this remarkable technology is changing someone else's company and quite another to apply it to your own. Here's a primer on what AI might be able to do for your business.
3 technology types
AI generally refers to using computers to perform complex tasks usually thought to require human intelligence — such as image perception, voice recognition, decision making and problem solving. Three primary types of technologies fall under the AI umbrella:
1. Machine learning. This involves an iterative process whereby machines improve their performance in a specific task over time with little or no programming or human intervention. It can, for example, improve your forecasting models for determining which products or services will be in high demand with customers.
2. Natural language processing (NLP). This uses algorithms to analyze unstructured human language in documents, emails, texts, conversation or otherwise. Language translation apps are among the most common and dramatic examples of NLP. Communicating with business partners, customers and prospects in other countries — or simply people whose first languages are other than English — has become much easier as this type of software has improved.
3. Robotic process automation (RPA). Using rules and structured inputs, RPA automates time-consuming repetitive manual tasks that don't require decision making. For instance, an RPA system can collect data from vendor invoices, enter it into a company's accounting system, and generate an email confirming receipt and requesting additional information if needed. This functionality can help you better time vendor payments to optimize cash flow.
Chat boxes, data sensors
A couple of the most common on-ramps into AI for businesses are chatbots and data sensors. Chatbots are those AI-based instant messaging or voice-based systems that allow users to ask relatively simple questions and get instant answers.
Today's customers expect to find information quickly and chatbots can provide this speed. However, it's important to implement a system that enables users to speedily connect to a human customer service rep if their questions or issues are complex or urgent.
Data sensors generally don't have anything to do with customers, but they can be quite valuable when it comes to your offices or facilities. AI-enhanced building systems allow for real-time monitoring and adjustment of temperature, lighting and other controls. This data can drive predictive analytics that improve decisions about the maintenance and replacement of systems, lowering energy and repair costs.
Upgrade prudently
Precisely how AI might help you run your business more efficiently and profitably depends on the size of your company and the nature of its work. You don't want to throw dollars at an AI solution just to keep up with the competition. Then again, this technology may offer enticing ways to sharpen your competitive edge. We can help you perform a cost-benefit analysis of any technological upgrade you're considering.
© 2020 Covenant CPA