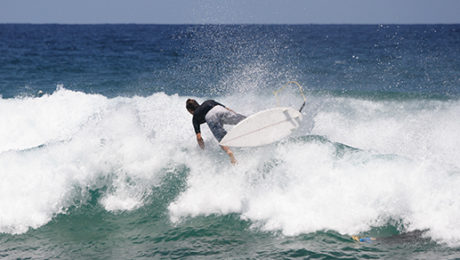 News of commercial database hackings may seem commonplace in 2019. But while many of these stories focus on hacked bank and credit card accounts, 401(k) plan sponsors and participants probably don't realize that their plan assets also are at risk.
Employers who offer 401(k) plans to their employees need to take precautions against identity theft. Part of this is educating participants.
Role of sponsors
If your organization sponsors a 401(k) plan, it's essential that you assess plan service providers' protection systems and policies. Most providers carry cyberfraud insurance that they extend to plan participants. But there may be limits to this protection if, for example, the provider determines that you (the sponsor) or employees (participants) opened the door to a security breach.
Your plan's documents may say that participants must adopt the provider's recommended security practices. These could include checking account information "frequently" and reviewing correspondence from the administrator "promptly." Make sure you and your employees understand what these terms mean — and follow them.
What participants can do
Traditionally, 401(k) plan participants have been discouraged from worrying about short-term fluctuations and volatility in their accounts, and instead encouraged to focus on the long run. However, lack of regular monitoring can make these accounts vulnerable. Instruct employees to periodically check their account balances and look for signs of unauthorized activity.
Employees also should take the same steps they follow to protect other online accounts. For example:
Use strong passwords and change them regularly.
Take advantage of two-factor authentication.
Don't use the same login ID and passwords for multiple sites.
Don't allow a browser to store login information.
Never share login information.
Such precautions can foil some of the most common retirement plan thieves — relatives and friends — from using their knowledge to gain account access. In one real-life case, a plan participant divorced his wife and moved out of the house. However, he didn't update his address with his plan provider, change his password or review his balance regularly. His ex-wife cleaned out his more than $40,000 balance.
A few clicks
Without adequate vigilance, anybody can be a few clicks away from cleaning out your employees' 401(k) accounts. Review your plan documents carefully and educate participants about their responsibilities for monitoring their accounts. Contact us for more information on identity theft at 205-345-9898 or info@covenantcpa.com.
© 2019 CovenantCPA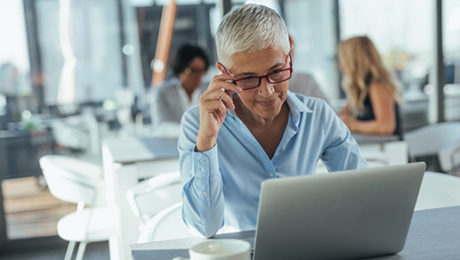 If you participate in a qualified retirement plan, such as a 401(k), you must generally begin taking required withdrawals from the plan no later than April 1 of the year after which you turn age 70½. However, there's an exception that applies to certain plan participants who are still working for the entire year in which they turn 70½.
The basics of RMDs
Required minimum distributions (RMDs) are the amounts you're legally required to withdraw from your qualified retirement plans and traditional IRAs after reaching age 70½. Essentially, the tax law requires you to tap into your retirement assets — and begin paying taxes on them — whether you want to or not.
Under the tax code, RMDs must begin to be taken from qualified pension, profit sharing and stock bonus plans by a certain date. That date is April 1 of the year following the later of the calendar year in which an employee:
Reaches age 70½, or
Retires from employment with the employer maintaining the plan under the "still working" exception.
Once they begin, RMDs must generally continue each year. The tax penalty for withdrawing less than the RMD amount is 50% of the portion that should have been withdrawn but wasn't.
However, there's an important exception to the still-working exception. If owner-employees own at least 5% of the company, they must begin taking RMDs from their 401(k)s beginning at 70½, regardless of their work status.
The still-working rule doesn't apply to distributions from IRAs (including SEPs or SIMPLE IRAs). RMDs from these accounts must begin no later than April 1 of the year following the calendar year such individuals turn age 70½, even if they're not retired.
The law and regulations don't state how many hours an employee needs to work in order to postpone 401(k) RMDs. There's no requirement that he or she work 40 hours a week for the exception to apply. However, the employee must be doing legitimate work and receiving W-2 wages.
For a customized plan
The RMD rules for qualified retirement plans (and IRAs) are complex. With careful planning, you can minimize your taxes and preserve more assets for your heirs. If you're still working after age 70½, it may be beneficial to delay taking RMDs but there could also be disadvantages. Contact us to customize the optimal plan based on your individual retirement and estate planning goals. 205-345-9898 or info@covenantcpa.com.
© 2019 CovenantCPA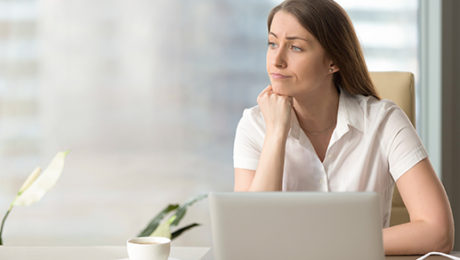 For many businesses, offering employees a 401(k) plan is no longer an option — it's a competitive necessity. But employees often grow so accustomed to having a 401(k) that they don't pay much attention to it.
It's in your best interest as a business owner to buck this trend. Keeping your employees engaged with their 401(k)s will increase the likelihood that they'll appreciate this benefit and get the most from it. In turn, they'll value you more as an employer, which can pay dividends in productivity and retention.
Promote positive awareness
Throughout the year, remind employees that a 401(k) remains one of the most tax-efficient ways to save for retirement. Regardless of investment results, the pretax advantage and any employer match make a 401(k) plan an ideal way to save.
For example, point out that, for every $100 of pay they defer to the 401(k), the entire $100 is invested in the plan — not reduced for taxes as it would be if it were paid directly to them. And any employer match increases investment potential.
At the same time, make sure employees know that your 401(k) plan operates under federal regulations. Although the value of their accounts may go up and down, it isn't affected by the performance of your business, because plan assets aren't commingled with company funds.
Encourage patience, involvement
The fluctuations and complexities of the stock market may cause some participants to worry about their 401(k)s — or to try not to think about them. Regularly reinforce that their accounts are part of a long-term retirement savings and investment strategy. Explain that both the economy and stock market are cyclical. If employees are invested appropriately for their respective ages, their accounts will likely rebound from most losses.
If a change occurs in the investment environment, such as a sudden drop in the stock market, present it as an opportunity for them to reassess their investment strategy and asset allocation. Market shifts have a significant impact on many individuals' asset allocations, resulting in portfolios that may be inappropriate for their ages, retirement horizons and risk tolerance. Suggest that employees conduct annual rebalancing to maintain appropriate investment risk.
Offer help
As part of their benefits package, some businesses provide financial counseling services to employees. If you're one of them, now is a good time to remind them of this resource. Employee assistance programs sometimes offer financial counseling as well.
Another option is to occasionally engage investment advisors to come in and meet with your employees. Your plan vendor may offer this service. Of course, you should never directly give financial advice to employees through anyone who works for your company.
Advocate appreciation
A 401(k) plan is a substantial investment for any company in time, money and resources. Encourage employees to appreciate your efforts — for their benefit and yours. We can help you assess and express the financial advantages of your plan. Call us at 205-345-9898 or email us at info@covenantcpa.com.
© 2019 CovenantCPA