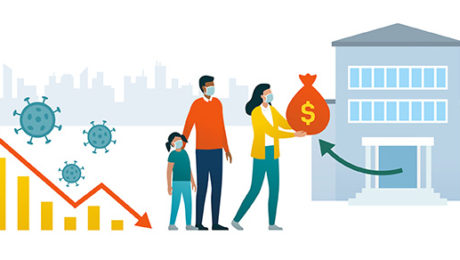 The American Rescue Plan Act, signed into law on March 11, provides a variety of tax and financial relief to help mitigate the effects of the COVID-19 pandemic. Among the many initiatives are direct payments that will be made to eligible individuals. And parents under certain income thresholds will also receive additional payments in the coming months through a greatly revised Child Tax Credit.
Here are some answers to questions about these payments.
What are the two types of payments?
Under the new law, eligible individuals will receive advance direct payments of a tax credit. The law calls these payments "recovery rebates." The law also includes advance Child Tax Credit payments to eligible parents later this year.
How much are the recovery rebates?
An eligible individual is allowed a 2021 income tax credit, which will generally be paid in advance through direct bank deposit or a paper check. The full amount is $1,400 ($2,800 for eligible married joint filers) plus $1,400 for each dependent.
Who is eligible?
There are several requirements but the most important is income on your most recently filed tax return. Full payments are available to those with adjusted gross incomes (AGIs) of less than $75,000 ($150,000 for married joint filers and $112,500 for heads of households). Your AGI can be found on page 1 of Form 1040.
The credit phases out and is no longer available to taxpayers with AGIs of more than $80,000 ($160,000 for married joint filers and $120,000 for heads of households).
Who isn't eligible?
Among those who aren't eligible are nonresident aliens, individuals who are the dependents of other taxpayers, estates and trusts.
How has the Child Tax Credit changed?
Before the new law, the Child Tax Credit was $2,000 per "qualifying child." Under the new law, the credit is increased to $3,000 per child ($3,600 for children under age 6 as of the end of the year). But the increased 2021 credit amounts are phased out at modified AGIs of over $75,000 for singles ($150,000 for joint filers and $112,500 for heads of households).
A qualifying child before the new law was defined as an under-age-17 child, whom the taxpayer could claim as a dependent. The $2,000 Child Tax Credit was phased out for taxpayers with modified AGIs of over $400,000 for joint filers, and $200,000 for other filers.
Under the new law, for 2021, the definition of a qualifying child for purposes of the Child Tax Credit includes one who hasn't turned 18 by the end of this year. So 17-year-olds qualify for the credit for 2021 only.
How are parents going to receive direct payments of the Child Tax Credit this year?
Unlike in the past, you don't have to wait to file your tax return to fully benefit from the credit. The new law directs the IRS to establish a program to make monthly advance payments equal to 50% of eligible taxpayers' 2021 Child Tax Credits. These payments will be made from July through December 2021.
What if my income is above the amounts listed above?
Taxpayers who aren't eligible to claim an increased Child Tax Credit, because their incomes are too high, may be able to claim a regular credit of up to $2,000 on their 2021 tax returns, subject to the existing phaseout rules.
Much more
There are other rules and requirements involving these payments. This article only describes the basics. Stay tuned for additional details about other tax breaks in the new law.
© 2021 Covenant CPA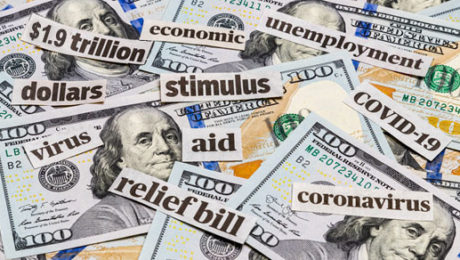 President Biden signed the $1.9 trillion American Rescue Plan Act (ARPA) on March 11. While the new law is best known for the provisions providing relief to individuals, there are also several tax breaks and financial benefits for businesses.
Here are some of the tax highlights of the ARPA.
The Employee Retention Credit (ERC). This valuable tax credit is extended from June 30 until December 31, 2021. The ARPA continues the ERC rate of credit at 70% for this extended period of time. It also continues to allow for up to $10,000 in qualified wages for any calendar quarter. Taking into account the Consolidated Appropriations Act extension and the ARPA extension, this means an employer can potentially have up to $40,000 in qualified wages per employee through 2021.
Employer-Provided Dependent Care Assistance. In general, an eligible employee's gross income doesn't include amounts paid or incurred by an employer for dependent care assistance provided to the employee under a qualified dependent care assistance program (DCAP).
Previously, the amount that could be excluded from an employee's gross income under a DCAP during a tax year wasn't more than $5,000 ($2,500 for married individuals filing separately), subject to certain limitations. However, any contribution made by an employer to a DCAP can't exceed the employee's earned income or, if married, the lesser of employee's or spouse's earned income.
Under the ARPA, for 2021 only, the exclusion for employer-provided dependent care assistance is increased from $5,000 to $10,500 (from $2,500 to $5,250 for married individuals filing separately).
This provision is effective for tax years beginning after December 31, 2020.
Paid Sick and Family Leave Credits. Changes under the ARPA apply to amounts paid with respect to calendar quarters beginning after March 31, 2021. Among other changes, the law extends the paid sick time and paid family leave credits under the Families First Coronavirus Response Act from March 31, 2021, through September 30, 2021. It also provides that paid sick and paid family leave credits may each be increased by the employer's share of Social Security tax (6.2%) and employer's share of Medicare tax (1.45%) on qualified leave wages.
Grants to restaurants. Under the ARPA, eligible restaurants, food trucks, and similar businesses that provide food and drinks may receive restaurant revitalization grants from the Small Business Administration. For tax purposes, amounts received as restaurant revitalization grants aren't included in the gross income of the person who receives the money.
Much more
These are only some of the provisions in the ARPA. There are many others that may be beneficial to your business. Contact us for more information about your situation.
© 2021 Covenant CPA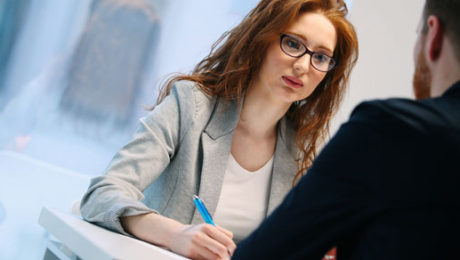 When Anna, the CEO of a small manufacturing company, received an anonymous report about fraud in the accounting department, she wasn't sure how to act. After all, the complaint could be accurate, but there was also a chance that it wasn't. She called her company's attorney, who recommended a forensic accountant to investigate. He also suggested that she perform some preliminary interviews to gather facts — but to be careful not to interrogate employees.
If you're in a position similar to Anna's, here's how to conduct interviews before a fraud expert comes on the case.
Investigation prep
In advance of requesting any interviews, decide what information you're looking for. Knowing what you want helps you get to the truth of the matter quickly and avoid getting sidetracked by extraneous information. Then, identify who's best able to supply that information.
Say, for example, you suspect an accounts receivable employee of siphoning money. You may want to talk to that person's supervisor and a member of your IT department to get information on work habits, unusual behavior or signs of file tampering. Remember, though, that people may be reluctant to share information if they feel it reflects poorly on them or if it might land someone else in hot water.
Restraint is critical
When you sit down for an interview, set the tone with some introductory questions and ask the interviewee to agree to cooperate. In most cases, you'll be looking for information that helps prove or disprove your suspicions, and the interview will be fact-finding in nature. It should last long enough for you to obtain all the information the subject has to offer. But don't prolong sessions unnecessarily.
Aim for an informal, relaxed conversation and be sure to remain professional, calm and nonthreatening. Don't interrupt unnecessarily, suggest that you have preconceived ideas about who did what, or assert your authority unnecessarily. If you suspect someone is withholding information, try asking more detailed questions. And if someone says something you believe is untrue, ask for clarification. You might suggest that your question was misunderstood or that the employee didn't give it enough thought before answering.
Finally, never make threats or promises to encourage an employee to change a statement or confess. If the case ends up in court, such tactics could make the evidence you collect inadmissible. If someone persists in lying, ask them to put their statement in writing and sign it. Then turn the statement — and your suspicions — over to fraud experts.
Give it to the experts
If you decide there's evidence that fraud has occurred, engage a forensic accountant to investigate further. This expert will interview potential suspects and witnesses to get to the bottom of the matter while gathering critical evidence of a crime. Contact us for help and more information.
© 2021 Covenant CPA